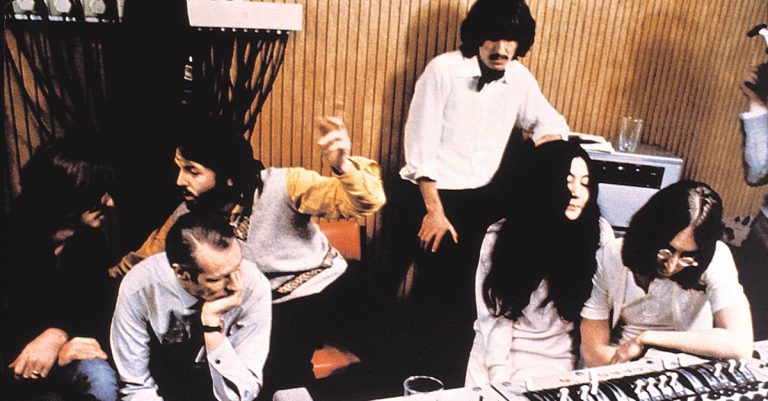 There aren't too many do-overs in life, but in a sense, Paul McCartney feels that he's getting one, particularly when it comes to history's portrayal of him as the man who broke up The Beatles. Now the singer reveals in an interview with England's The Sunday Times that director Peter Jackson's upcoming new version of the original Let It Be project, titled The Beatles: Get Back, lays it all out for the world to see that at the time he, John Lennon, George Harrison, and Ringo Starr were still very much a team, working together to create musical magic.
As Paul noted, "It was so reaffirming to me, because it proves that my main memory of The Beatles was the joy and the skill. The proof is the footage. I bought into the dark side of The Beatles breaking up and thought, 'Oh, God, I'm to blame.' I knew I wasn't, but it's easy when the climate is that way to start thinking so."
RELATED: John Lennon Celebrated on the 40th Anniversary of His Death: His Life Story Told in Film
He points to a photo that his late wife, Linda, took, which he considers his favorite: "It's of me and John working on a song, glowing with joy. This footage is the same. All four of us are having a ball."
Who's to Blame? Paul McCartney or not?
While this revelation doesn't exactly erase the fact that in early 1970 Paul put out a promotional interview as part of his initial solo album, McCartney, which was the first time that the world officially knew the Fab Four were no more. He's also the one who sued the other three for a dissolution, but that, he has always maintained, was to save their bank accounts and the music. And there's a true bottom line as well: the dissolution of the band was inevitable; each of them was very much going in their own direction to pursue individual dreams.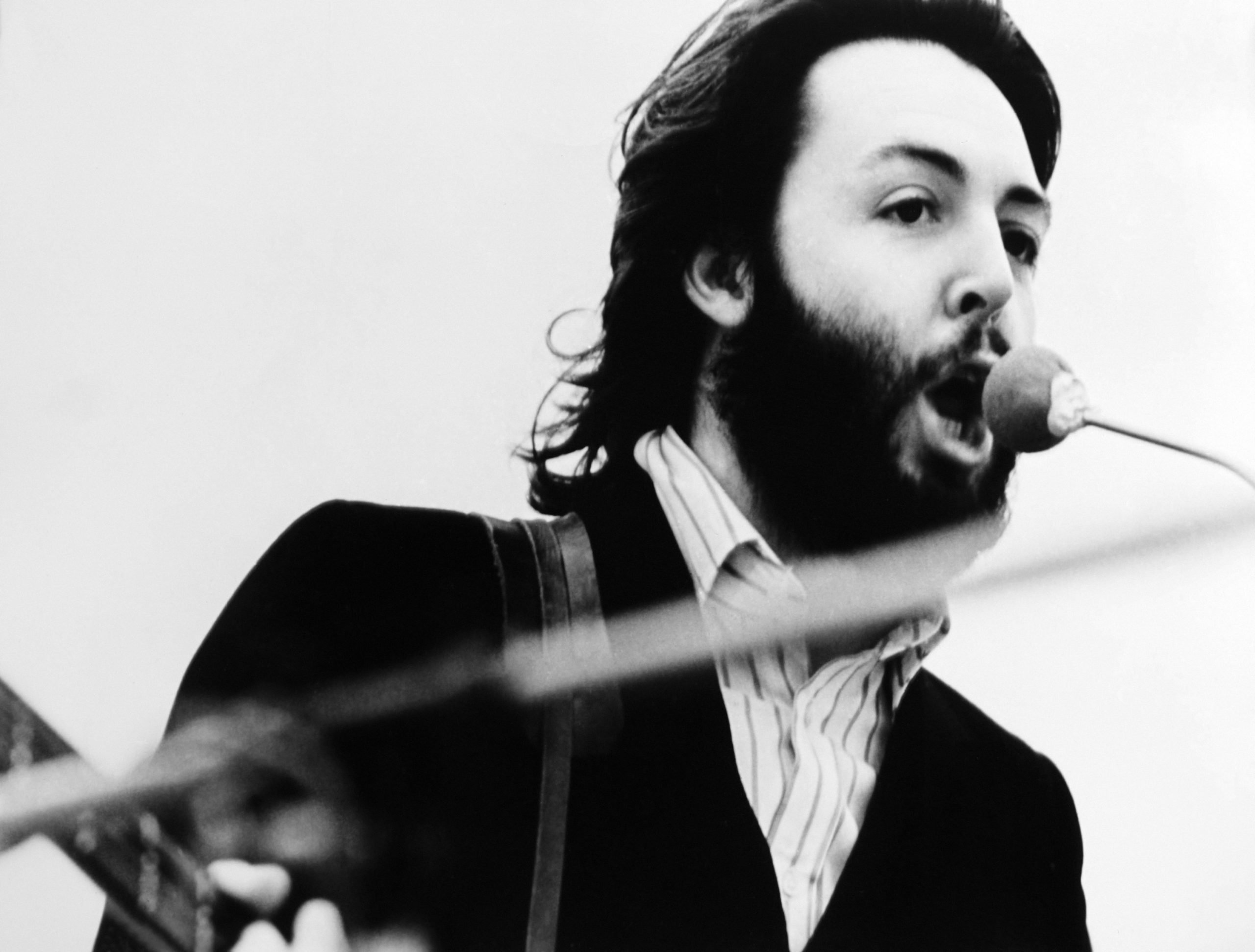 The film and album Let It Be, which were released in 1970, had been conceived as a means of bringing the fans into the creative process of a Beatles album, with a documentary of the whole thing as a bonus. The end results, however, show The Beatles in a grim (and grainy) light, simply looking miserable for the vast majority of the process. By the time it was released, the band had already broken up, and watching this film, nobody could wonder why.
'Let It Be' Take Two, 'Get Back'
Lord of the Rings director Peter Jackson, who miraculously brought War I footage to brilliant life in the 2018 documentary They Shall Not Grow Old, has had access to 55 hours of unseen footage as well as 140 hours of unheard audio, which he has apparently utilized to create a more harmonious and celebratory view of the band. "It ensures the movie will be the ultimate 'fly on the wall' experience that Beatles fans have long dreamt about," Peter says in a statement. "It's like a time machine transports us back to 1969 and we get to sit in the studio watching these four friends make great music together. I've been privileged to be a fly on the wall while the greatest band of all time works, plays and creates masterpieces."
Prior to this, Paul had issued a statement enthusing of Get Back, "I love it, I must say, because it's how it was. Even though we had arguments, like any family, we loved each other, you know, and it shows in the film. It's a very warm feeling and it's amazing just being backstage with 'these people,' making this music that turned out to be good."
Covid-willing, The Beatles: Get Back will be released to theaters on August 27, 2021.
This story may contain some affiliate links from which we may earn a small commission.