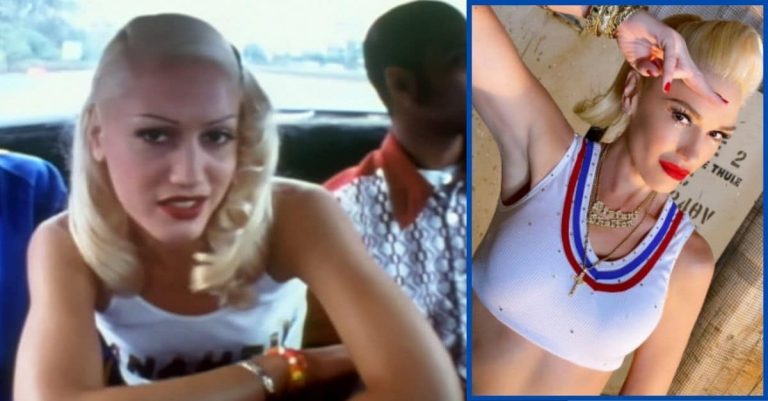 Gwen Stefani is 51 years old and she somehow just ages backward! 25 years later, she's still rocking her iconic 'No Doubt' outfit perfectly as if nothing has changed. She recently posted a photo to her Instagram account dressed in the outfit from the "Just a Girl" music video.
"u ready for my new single? gx #LetMeReintroduceMyself" she writes in the caption as she throws up the peace sign in the photo. Of course, this brought on a lot of positive reactions from her following who were super excited to see her recreate the legendary look!
Gwen Stefani recreates her 'No Doubt' persona
View this post on Instagram
This certainly isn't the first time Stefani has recreated the look. She also recently posted a photo to her Instagram showcasing her evolution as an artist through the years, and she has definitely changed! In the photo, it shows her previous 'No Doubt' look on the left side, and her current, more modern persona on the right. This was for a promotion of her newest single "Let Me Reintroduce Myself," which dropped 12/7.
RELATED: Shania Twain Recreated Her Leopard Print Look From The '90s
She also talked about the song "Just a Girl" while on The View in 2019. "When I wrote the song, I was just so naïve. I literally hadn't even written very many songs," she says at the time. "I didn't even know who I was. … I wrote this song because I feel like I was just getting in touch with that feeling. When you're born, if you're a female, you just don't think about it, you're just a human. … And then through life, you sort of start to realize, 'Oh, someone just whistled? What does that mean?' You get this power through your sexuality, but then you're vulnerable at the same time because all of a sudden you're a victim."
View this post on Instagram
She continues, "You have all these awarenesses as you're getting older, and I just wanted to write a song about that. I thought the idea of 'just a girl' is sarcastic. I never thought anyone would hear the song or that I would be sitting here talking about it all these years later. But I feel proud of it."