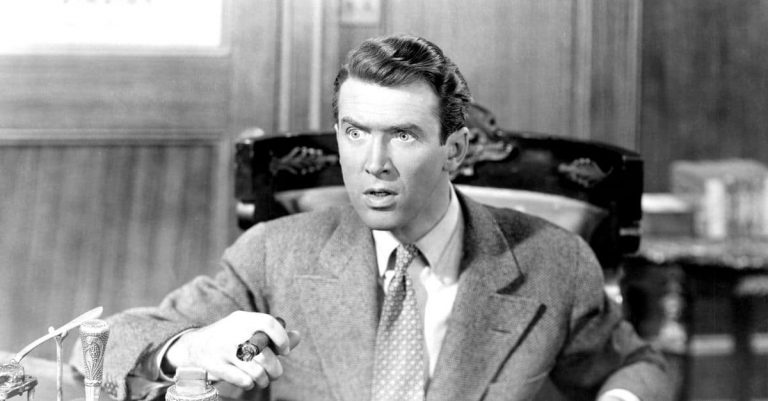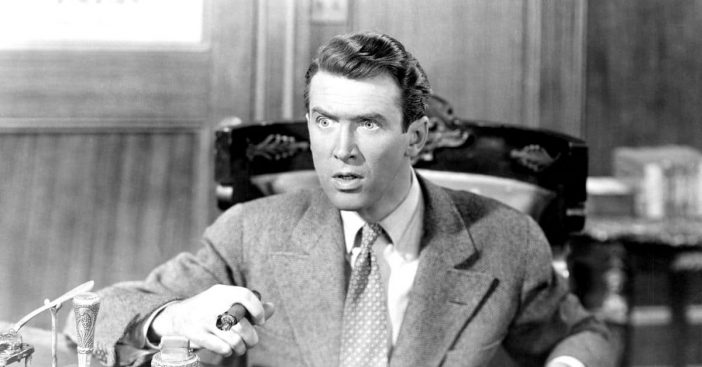 Kelly Stewart Harcourt is the daughter of James Stewart. Every year, she watches her father portray George Bailey in the beloved Christmas movie, It's a Wonderful Life. She said that the film was her father's favorite movie. Kelly also shared a wonderful family memory of Christmas time.
She recalls a trip to Hawaii in 1958. Kelly said, "Once my dad dressed as Santa Claus and came into our bedroom — my sister and I were astounded. I slapped him on the back and nudged him, but he just carried on as Santa."
James Stewart's daughter and former cast members share stories about him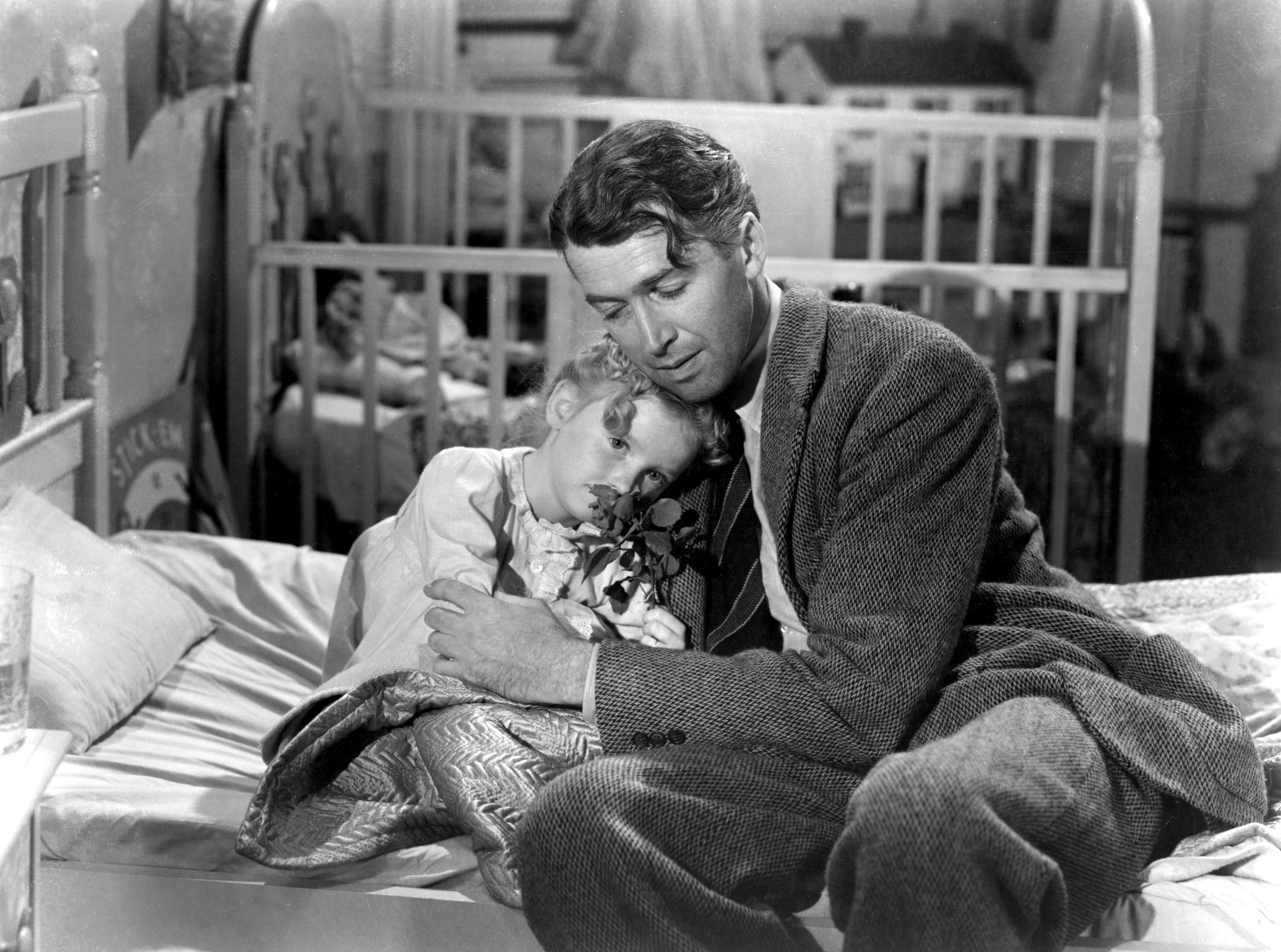 The child actors from It's a Wonderful Life share some wonderful memories of James as well. Karolyn Grimes said, "Well, when I was upstairs in the petal scene with him and I was sick, I messed up a line. Jimmy Stewart said, 'That's OK, Karolyn. You'll get it right next time.'"
RELATED: This 'SNL' Actor Set To Play George Bailey In Virtual 'It's A Wonderful Life'
She continued, "We did the scene again and I got the line perfectly. I'll tell you, it was really good for my ego and my self-confidence. He really gave me a pat on the back there, and I'll never forget that. [He] was a wonderful, wonderful man. [He] touched a lot of lives, just being him. He was George Bailey in real life."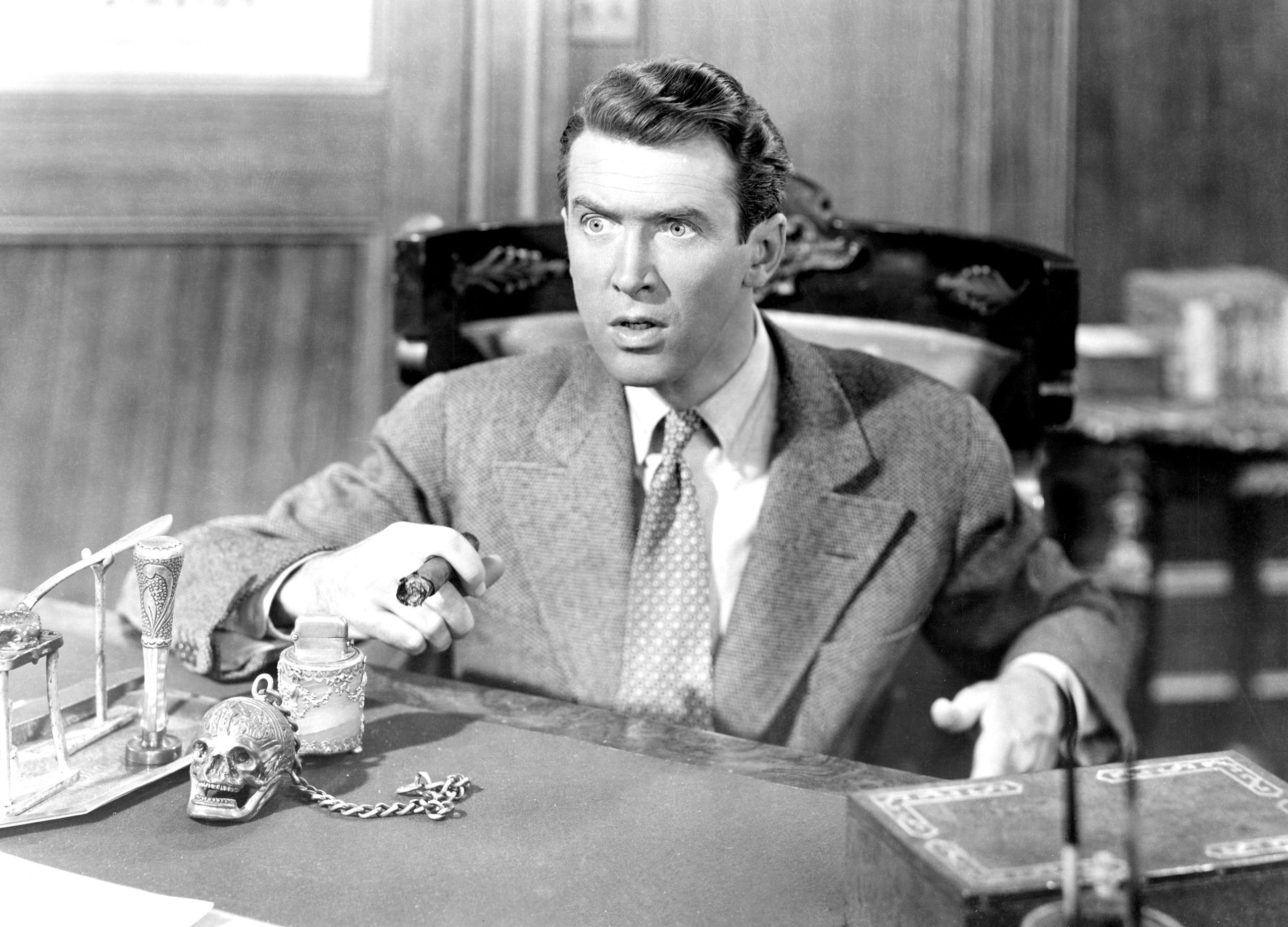 While Jimmy Hawkins replied, "He was. You could see where Jimmy Stewart came from. Indiana, Pennsylvania — kind of a small town. And of course, Donna Reed in Denison, Iowa. They brought the elements of those towns to that movie. You could see it. They were just regular people and they captured who they really were, from small-town America."
It is so nice to hear stories of how great James Stewart was in real life too.
Check out our Countdown of the Greatest Christmas Movies of All-Time…. better believe that George Bailey makes the cut! 🙂
For more of these throwback videos, check out our YouTube Channel!