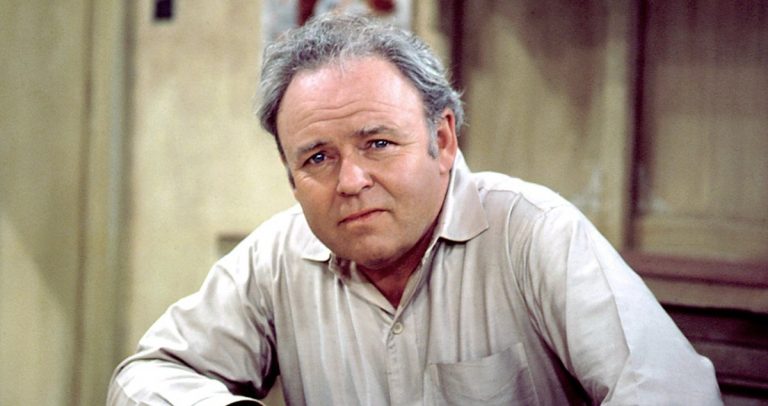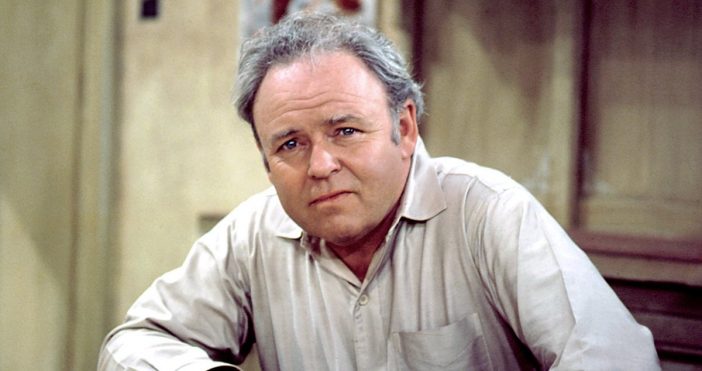 For CBS, the early 1970s represented a time of tremendous change that would impact television as a whole. For starters, new network programming president Fred Silverman initiated the so-called "rural purge," which saw the cancellation of a number of top-rated shows like Green Acres and The Beverly Hillbillies. His desire was to move away from older viewers in the midwest and start appealing to younger audiences, which meant bringing in modern, edgier series like The Mary Tyler Moore Show and All in the Family.
Created by Norman Lear, All in the Family, in particular, went out of its way to tackle subjects that no other show would, like racism, the Vietnam War, President Richard Nixon, and conservatism vs. liberalism — all the while rooting everything in reality. This was done thanks to the casting of actors like Carroll O'Connor, Jean Stapleton, Sally Struthers, and Rob Reiner, brilliant scripting, and the little details like, again, being the first show in history to feature the sound of a flushing toilet.
RELATED: 'All in the Family': Remembering the Death of Edith Bunker with Jean Stapleton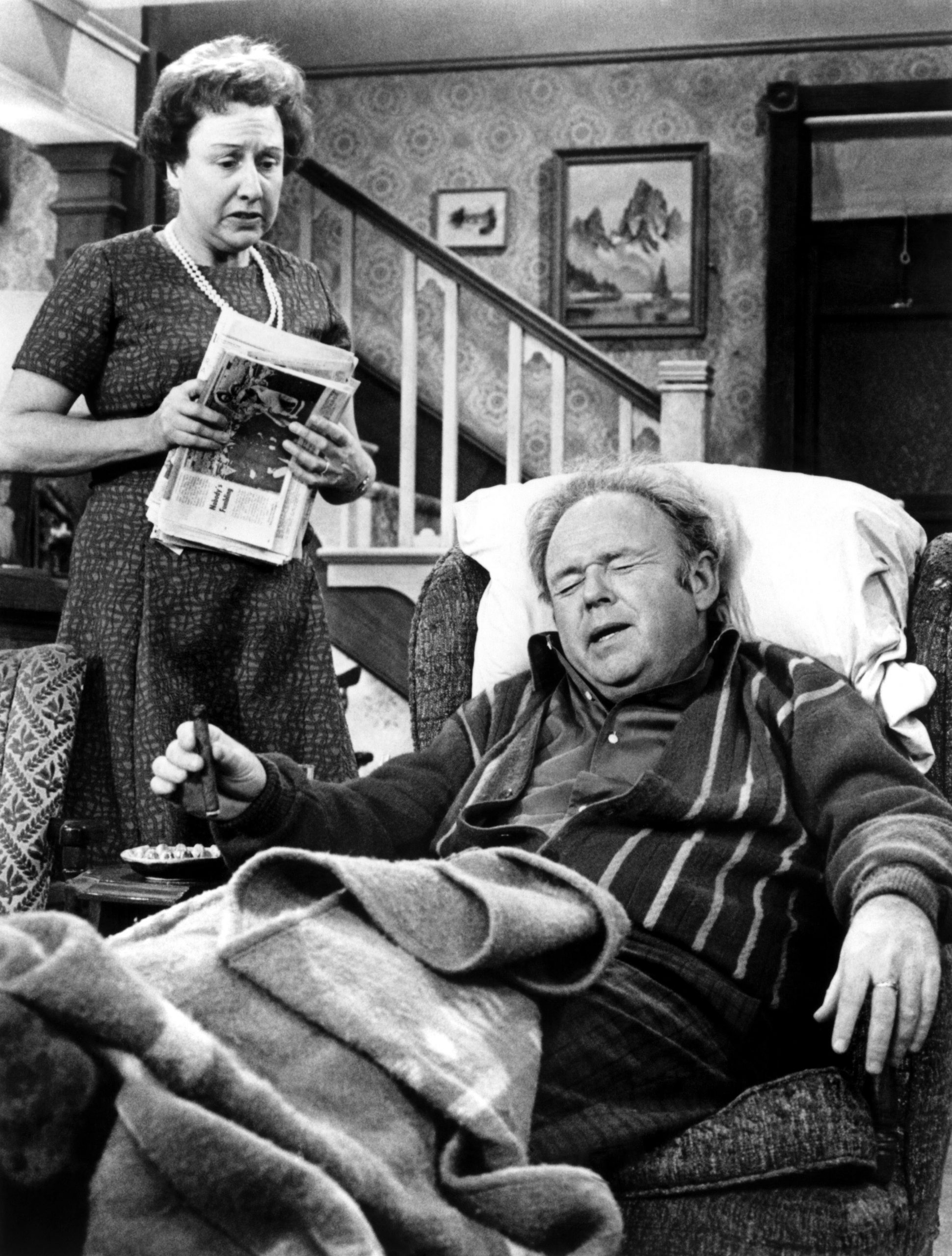 TV historian and author Jim Colucci, whose books include Golden Girls Forever: An Unauthorized Look Behind the Lanai and next year's 50th-anniversary companion to All in the Family, which he's collaborating with Norman Lear on, relates a story regarding the network's censor at the time, William H. Tankersley.
Says Jim, "All in the Family was done as a pilot at ABC twice with two different Mikes and Glorias, and ABC passed on it both times. But with Silverman the timing for All in the Family was perfect, so CBS wanted to make a third pilot and obviously that launched the series. But when it was shown to this guy, William Tankersley, he was a little horrified and couldn't believe they wanted to give it his blessing."
Unlike the Bradys, at least the Bunkers had a toilet!
In his interview with the Archive of American Television, Tankersley explains that he was on his way to Washington DC to talk about violence on television and was going to be chastised for that in front of the government. Then he said to his boss, "We're already in trouble and you throw this at me? This is incredible: coarse and crude jokes and using a toilet flush as bridge music."
"Now I don't know what he meant by that, because there is no flush in the original pilot," Jim notes. "Maybe it was something that was taken out or he could have been conflating it looking back that there was one. But what I think is so interesting about the time is that the original All in the Family pilot, the very first one, was filmed in September of '68. The next pilot they made at ABC was filmed in February of '69, I believe. And the pilot that went to series was shot in 1970. That's the same time that The Brady Bunch was on the air. That show launched in September of '69 and, as everybody jokes, those kids must have been anatomically altered, because six children were able to share a Jack and Jill bathroom that had no toilet.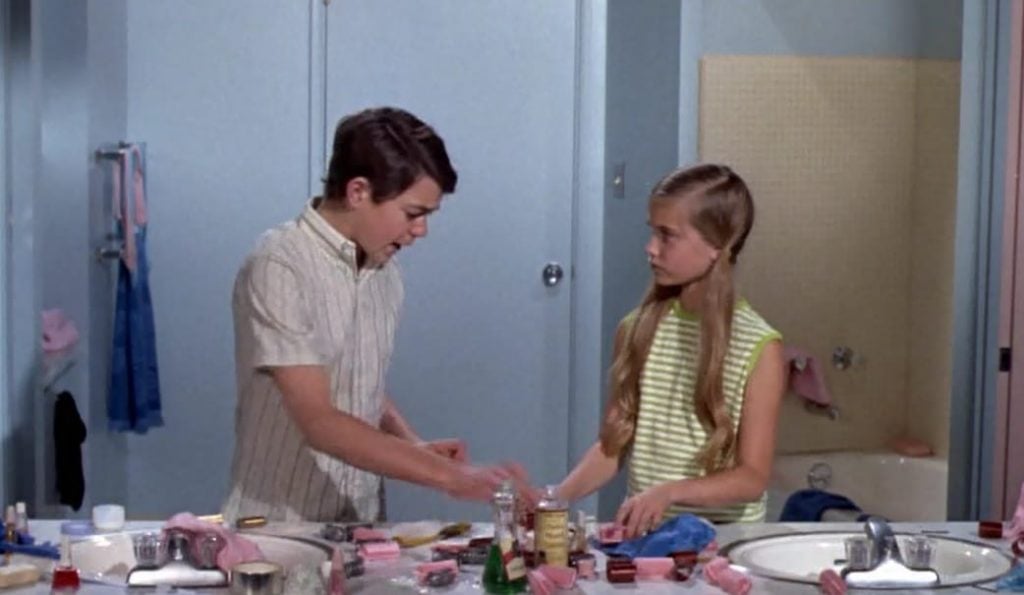 "In fact," he adds with a laugh, "the only things we ever saw the kids do in there, the only time they would fight over the bathroom, was over brushing their teeth or brushing their hair. But they apparently did not let out any excrement of any kind. In any case, both shows were airing at the same time; one premiered in '69 and one premiered in '71. So you had two visions of America, and two visions of what we did in the bathroom, airing on American television at the same time. One was the old fashioned sanitized version and one was edgier and more honest."
Toilet Humor
Jim continues, "The other interesting thing about All in the Family is that those writers not only put in the toilet flush to add some verisimilitude to the show, but they played that toilet like a percussion instrument. They turned it into a joke. Much like soap operas would use organ music, All in the Family would use toilet 'music.' And whereas the soap operas would use the organ music to synthesize drama, All in the Family would use the toilet as a joke to synthesize comedy. And there are great examples of it."
One of the best, he says, took place in a first season episode where there's a run of jokes during which Edith is calling up to Archie in the bathroom, saying, "Archie, you coming out soon?" to which he replies, "Why, are you selling the house?" There's a number of exchanges along those lines before we hear the flushing sound.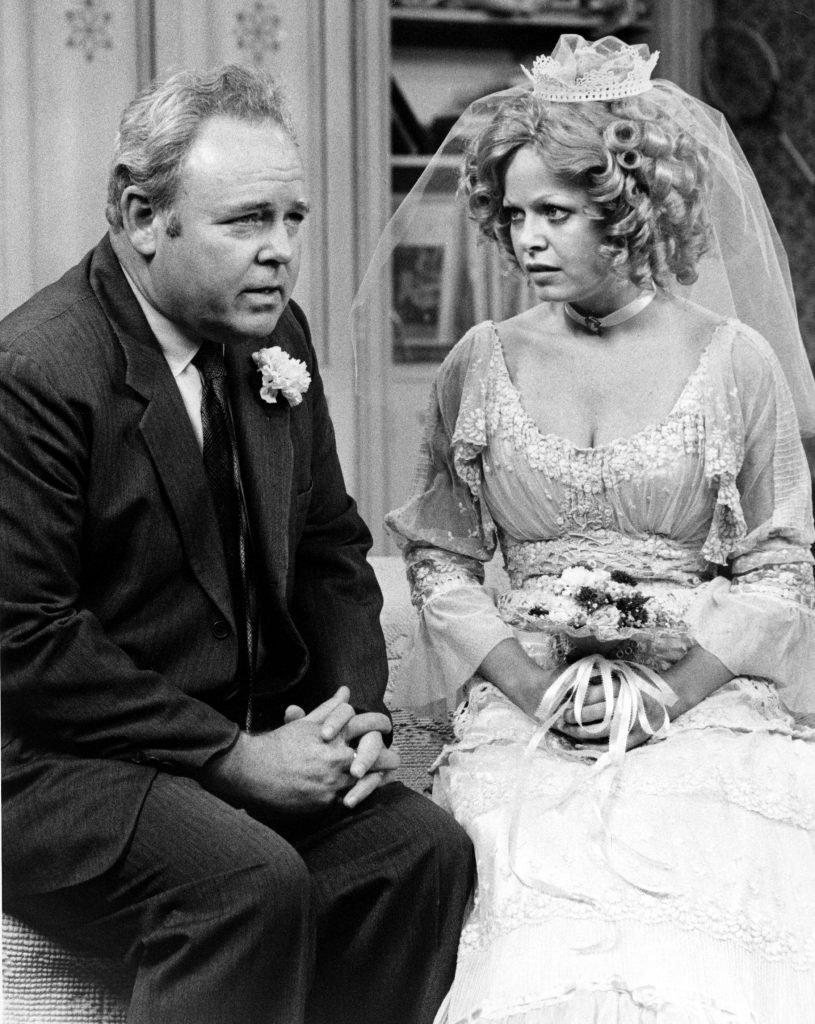 In another episode, there's a flashback to Mike and Gloria's wedding in the Bunker home. Edith is playing the piano and it's Gloria's cue to come down the stairs with her father into the living room. Edith is playing the song again and again and there's no Gloria. Finally, she calls up the stairs and Gloria yells down, "I'm waiting for Daddy." And then you hear the toilet flushing.
The Perfect Flush
Jim explains, "What one of the assistant directors of the show told me for my book is that they wanted the toilet flush sound effect that they chose to be as giant as they could make it, because the bigger, the funnier. Whereas we all know what a modern toilet flush sounds like, they thought, 'Well, we can get away with it, because in an old house in Queens like that, maybe they had a really old fashioned kind of toilet with a tank up on the ceiling and you have to pull the chain, the water comes rushing down and makes that giant roar. So that's the sound effect they chose: the biggest, most roaring flush they could find."
Contrasting that, he points to the season six episode where Gloria and Mike's son Joey is born, which also has Archie in an insane story of his own. "Archie is avoiding his lodge brothers, because they want him to be in the minstrel show," says Jim. "They've already shown up in blackface and Archie is not opposed to doing blackface, he's just too nervous to go on stage. So he's hiding upstairs in the bathroom, pretending to be sick. We see him standing by the toilet, flushing it and it's a completely typical, modern toilet. It's the only time I can remember seeing the All in the Family bathroom."
And all of it is something that the audience, and TV history, will never forget.