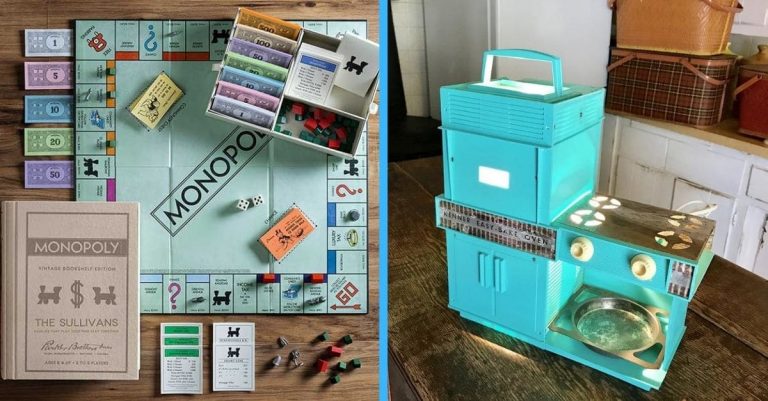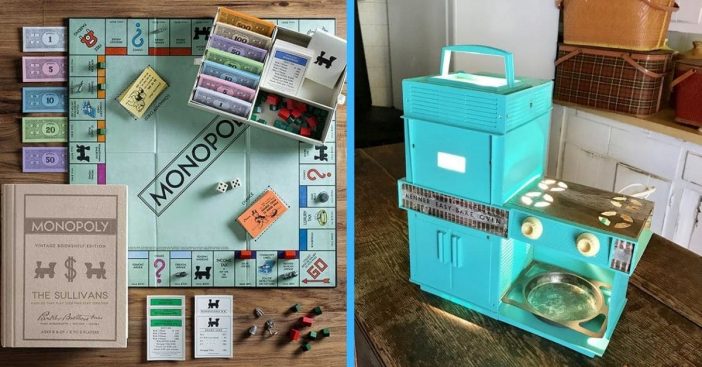 The holiday season is here and you know what that means; gift shopping time! You've probably started a list of items to get for your loved ones, but let's face it, some of them are probably pretty hard to shop for. Good news is, if you have a loved one that loves all things nostalgia, you're in the right place.
We have a ton of great nostalgic items here that would make the perfect gift for that nostalgia-lover! (Or, you can snag one of these awesome items for yourself. Everyone needs a little TLC, including you!) Without further ado, let's take a walk down memory lane with these nostalgic gifts…
1. Retro Games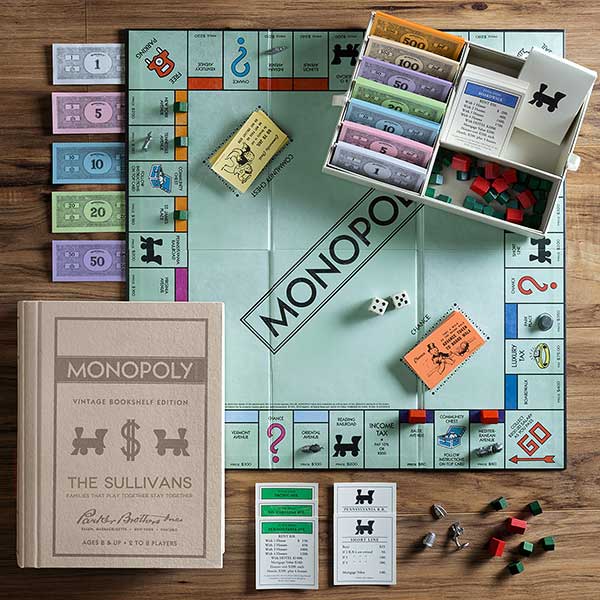 Games always make great gifts for families and encourage us to spend more time together instead of on our phones.  Who doesn't remember an intense game of Monopoly? This vintage-inspired edition can be personalized to make a special gift.  More of a Clue fan?  We love this retro version.  We even found the classic Simon on sale at Amazon.
RELATED: Why Aluminum Christmas Trees Were So Popular In 1950s America
2. Music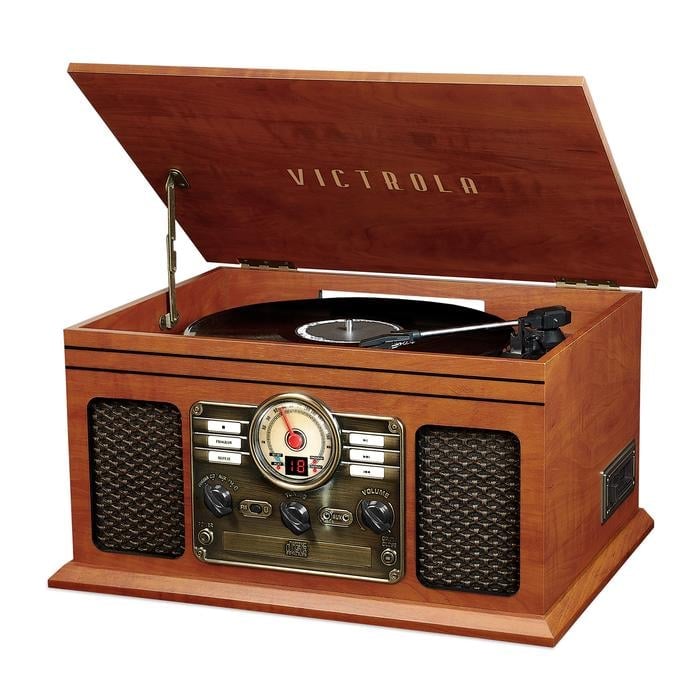 Is there a music-lover in your life? Victrola makes beautiful 6-in-1 players so you can play your favorite vinyl records, CD's, radio, streaming stations, and even cassette tapes. Or if you're looking for something truly one-of-a-kind, Wavelength Antiques restores old radios, preserving their original speakers, and adds Bluetooth functionality so you can stream your favorite music from your phone or computer.
3. Apparel/Accessories
Know a nostalgia enthusiast who prefers to show their love of retro in their wardrobe? All kinds of classic shoes are making a comeback like Doc Martens, Stan Smiths, and Converse, which never really went out of style.  We were excited to see some quilted and Gore-Tex versions to keep your feet cozy all winter.  Casio watches are back in, too. This one is just $30 during the Macy's sale.  There's even a calculator version – great for students and just $27.
4. Easy-Bake Oven
Our Easy-Bake Oven provided endless hours of entertainment, and you can still get them today – this set includes the oven and 8+ mixes including pretzels, cookies, and cupcakes.  A close second to Easy-Bake cooking was making snow cones.  We still make them now, but sometimes we throw a little rum in there…don't tell the kids! Here's a retro design that will look great on your counter, and a classic Coca-Cola version.
5. Gummy Bear Lights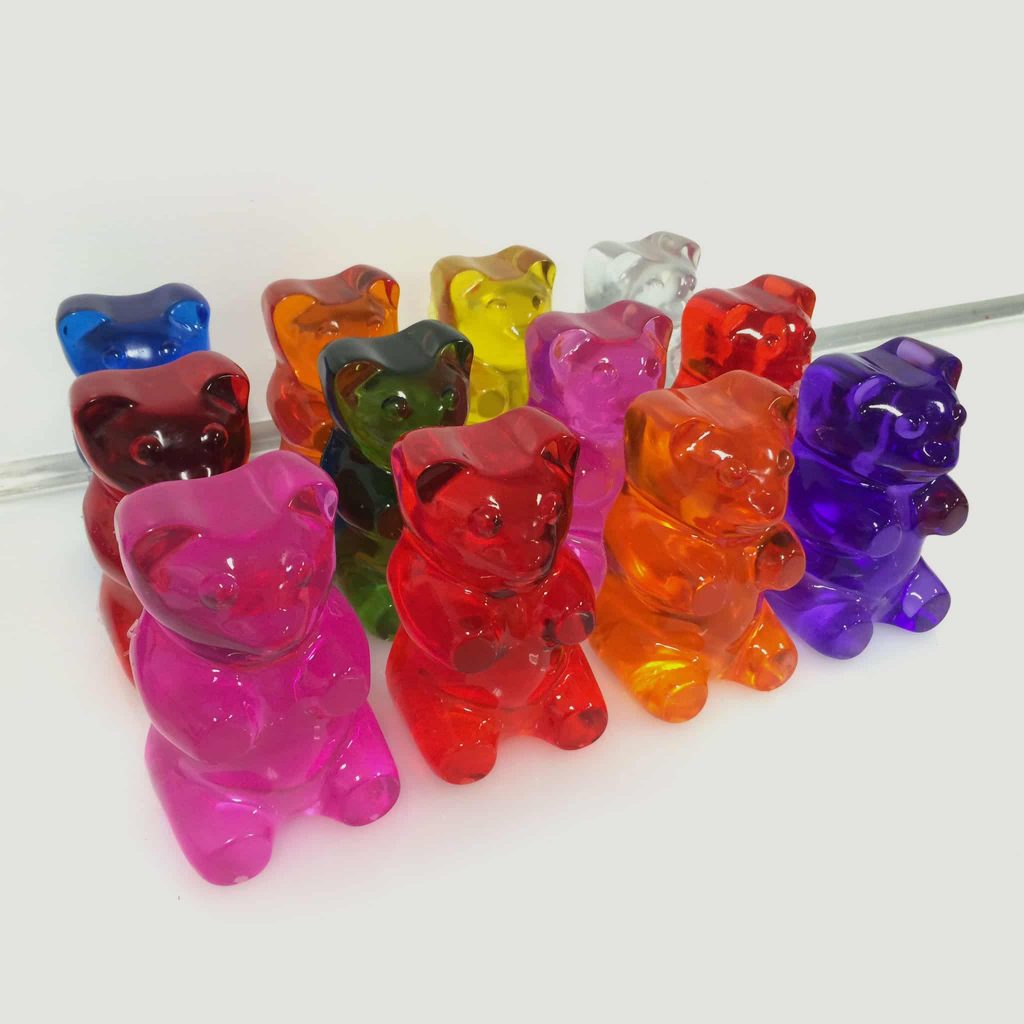 A tasty treat turned into a sweet way to light up the room! These retro gummy bear lights come in an array of colors with tiny LEDs that light up their butts, completely battery-powered so you don't need to worry about cords or anything (huge win!). They were also featured on the Nickelodeon show iCarly (if you're too old for iCarly, your kids or grandkids probably know about it).
6. Vintage Christmas Decor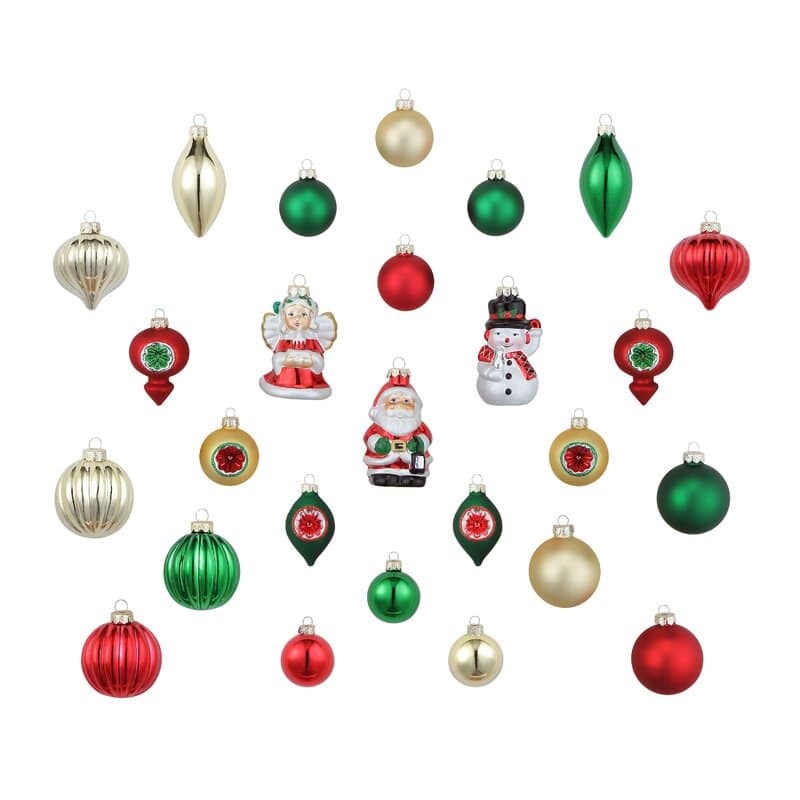 We've written about how vintage Christmas decorations are making a return.  Wayfair has a full set of coordinating ornaments on sale. Bubble lights really put a smile on our faces, and to our surprise, you can actually pick up a set at Walmart.  White trees are making a comeback, too, and this one, meant for smaller spaces, gets rave reviews and is under $70.
7. Sweet-Tooth Advent Calendars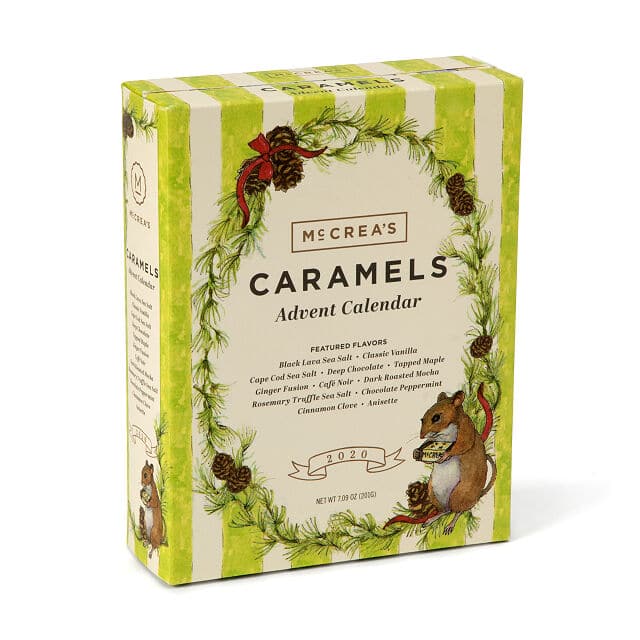 Speaking of sweets, this is the time of year to indulge a sweet tooth.  Advent calendars always bring back memories of looking forward to a little treat each day.  This one is filled with handmade caramels.  And at Old Time Candy, you can choose a 2 or 4lb box based on your favorite decade. You can enjoy some true nostalgia from the '60s, '70s, and more!
So, what do you think? Your holiday shopping list has now been perfectly stocked with nostalgic gifts and goodies for your loved ones. Act now!
Here at DoYouRemember? we ensure our readers receive the best content and products. If you make a purchase through one of our links, we may earn an affiliate commission.