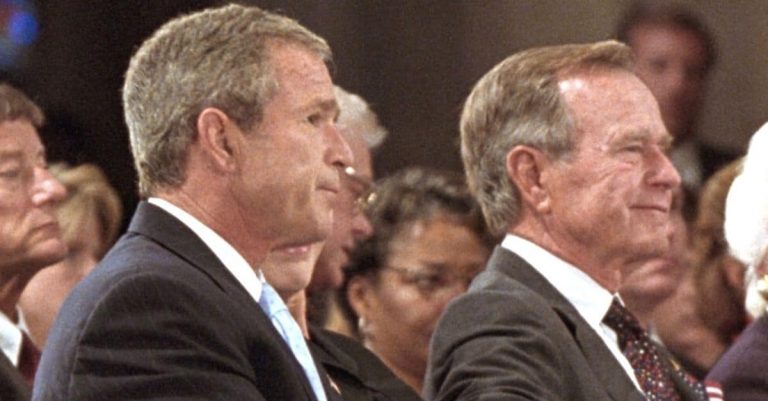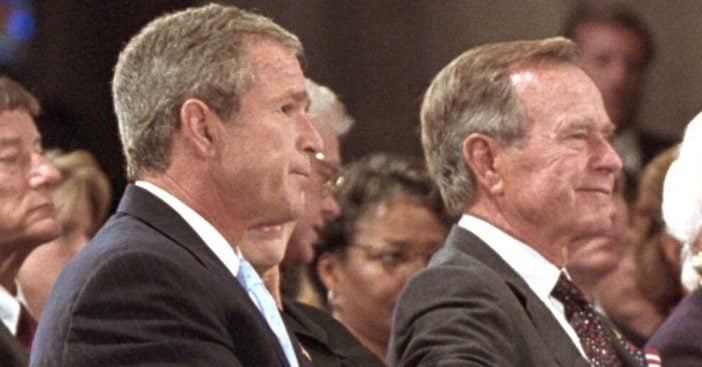 It has been two years since former President George H.W. Bush passed away. He was 94 years old. His son, former President George W. Bush shared a sweet throwback photo and note to remember his father.
The photo is dated the summer of 1991 and shows the two men fishing. A handwritten note reads, "George — My idea of Heaven! Devotedly, Dad." George captioned the photo, "41 went to heaven two years ago today. Save a striper for me, Dad."
George W. Bush shares a rare photo of his late father
View this post on Instagram
Often, George and his daughter Jenna Bush Hager have shared memories of their father and grandfather. Earlier this month, Jenna shared a touching story. She said that her grandfather started the tradition of an outgoing president leaving a note for the incoming president.
RELATED: Jenna Bush Hager Pays Tribute To Late Grandfather George H.W. Bush In Daughter's Birthday Post
View this post on Instagram
Bill Clinton was the president after George H.W. Bush. Part of the letter read, "Dear Bill, When I walked into this office just now I felt the same sense of wonder and respect that I felt four years ago. I know you will feel that, too. [I] wish you great happiness here. I never felt the loneliness some Presidents have described."
Sending our condolences again to the Bush family. It is always hard when the anniversary of someone's passing comes around.