UPDATED 5/19/2022
There was no question that Patricia Mae Andrzejewski was going to pursue her dream of a life in music. Well, after four Grammy Awards, a dozen albums, nearly four times as many singles, and decades of touring, one would have to say that Patricia — more popularly known as Pat Benatar — had fulfilled that dream and then some.
"I didn't set out to be a solo artist," she writes in her autobiography, Between a Heart and a Rock Place. "My dream was to be the singer in a rockin' band, like Robert Plant was to Led Zeppelin or Lou Gramm to Foreigner. I wanted a partnership, like Mick Jagger and Keith Richards had — an unrelenting back-and-forth between talented musicians. The sound I heard in my head was raucous, with hard-driving guitars speeding everything forward. I was a classically trained singer with a great deal of musical knowledge, but I had no idea how to make that visceral, intense sound happen. I had to evolve."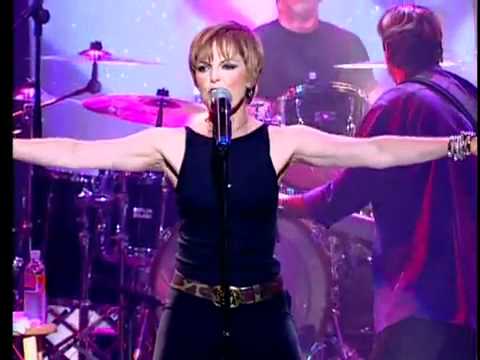 Benatar also had to believe in her own dream. In a discussion with Ernie Manouse of InnerVIEWS, she explains that while she was studying so that she could go to Julliard, she began to panic. "Just because everyone says I'm a really great singer for a kid and all that, why would that translate into the big pond?" she asks rhetorically. "So I think at that point I thought I would be more practical and would go to college and teach school. Which is ridiculous. My kids go, 'Mom, you would be the worst teacher.' I have no patience whatsoever. But [music was] in there and it's like breathing. I can't imagine not doing it ever."
Self-Confidence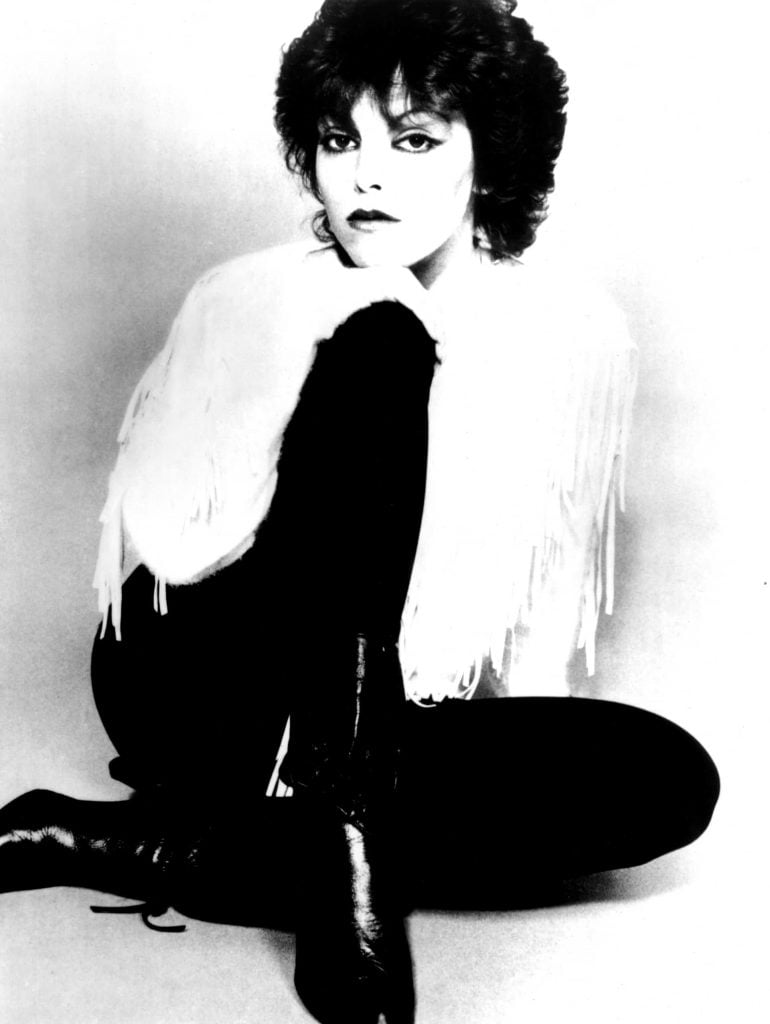 One point she made in the interview is that the doubts she expressed had nothing to do with insecurity. "It was never, 'Oh, I don't think I'm good enough,'" she laughs. "I thought I was absolutely good enough. I just thought the probability of it happening was just numerically ridiculous. It just didn't make any sense that out of all the people that were trying — and there were so many people that were really great — the question is, 'Why?' … It's not being immodest. It's just that I'm an implementer. That's my real gift that I have. It's not so much that I think I have great talent, but I really know how to put one foot in front of the other."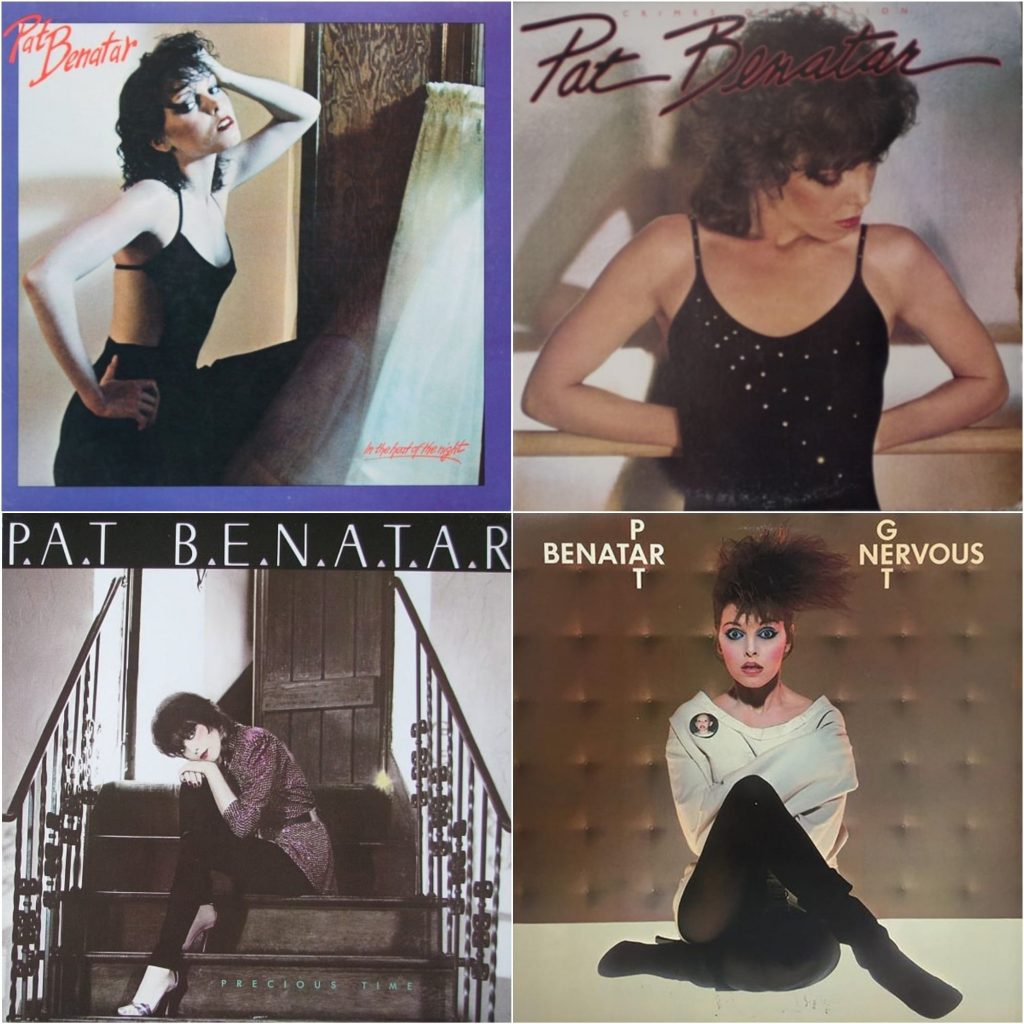 Doing so began on January 10, 1953, when she was born in Brooklyn, New York to a mother and father who were, respectively, a beautician and a sheet-metal worker. The family would move to Lindenhurst, New York (located in Suffolk County on Long Island). At the age of eight, having discovered a passion for theater and music, she began taking voice lessons and performed her first solo at Daniel Street Elementary School. Needless to say, she was hooked. Musical theater became an important part of her time at Lindenhurst Senior High School, one notable credit being as Queen Guinevere in the school production of the musical Camelot.
Bank Teller by Day, Singer by Night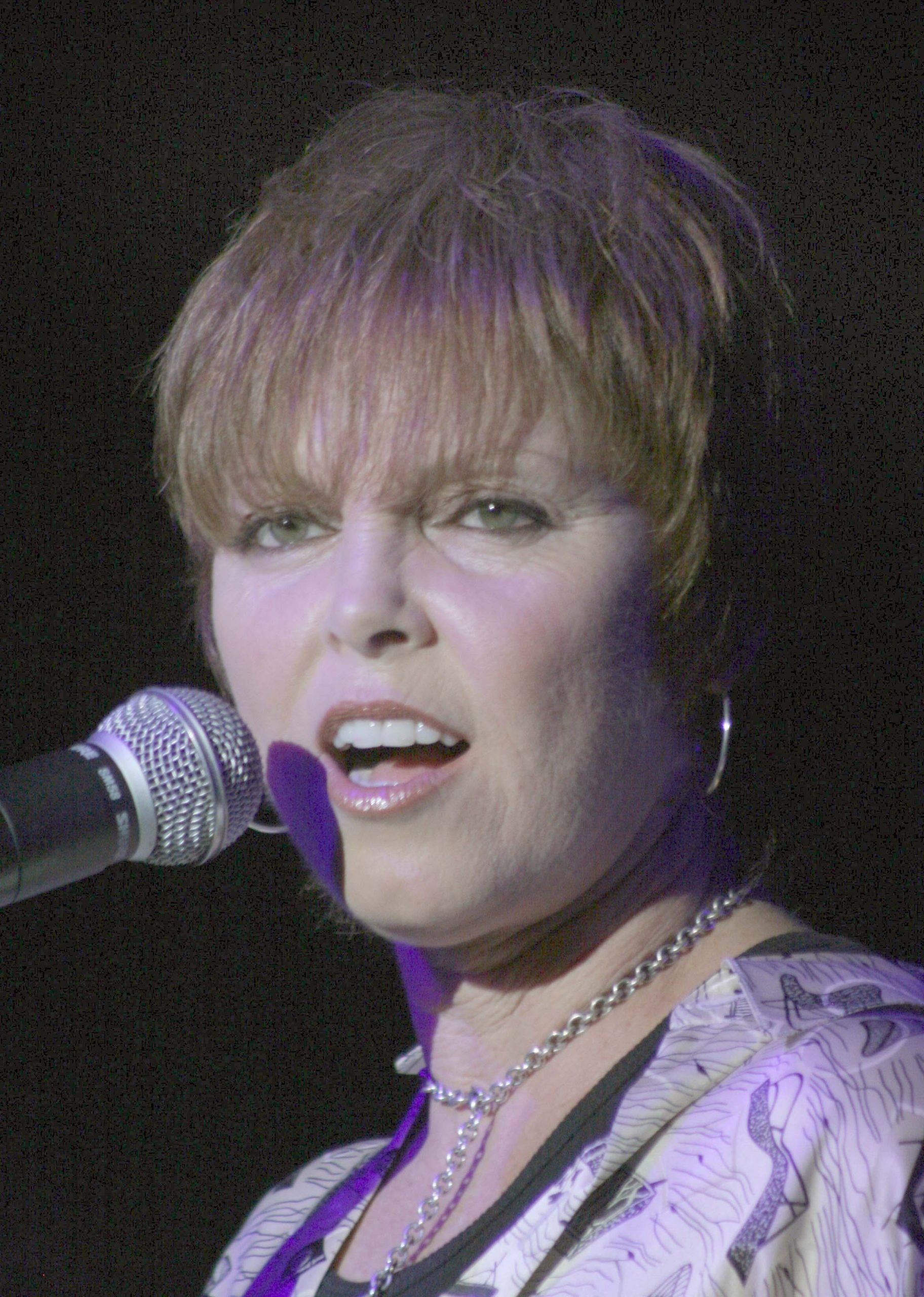 As noted above, she was thinking of attending Juilliard, but ultimately decided to study health education at Stony Brook University. Not surprisingly, that didn't take. She dropped out and married high school boyfriend Dennis Benatar, who was part of the U.S. Army. In 1973 they ended up in Virginia, where Benatar spent her days working as a bank teller. She'd quit that job, though, so that she could spend her time in pursuit of a singing career and found a gig with a lounge band named Coxon's Army. Things really started to heat up for them, when Pat, whose marriage to Dennis would end in divorce at the end of the decade, decided in 1975 that she wanted to head to New York to improve her odds.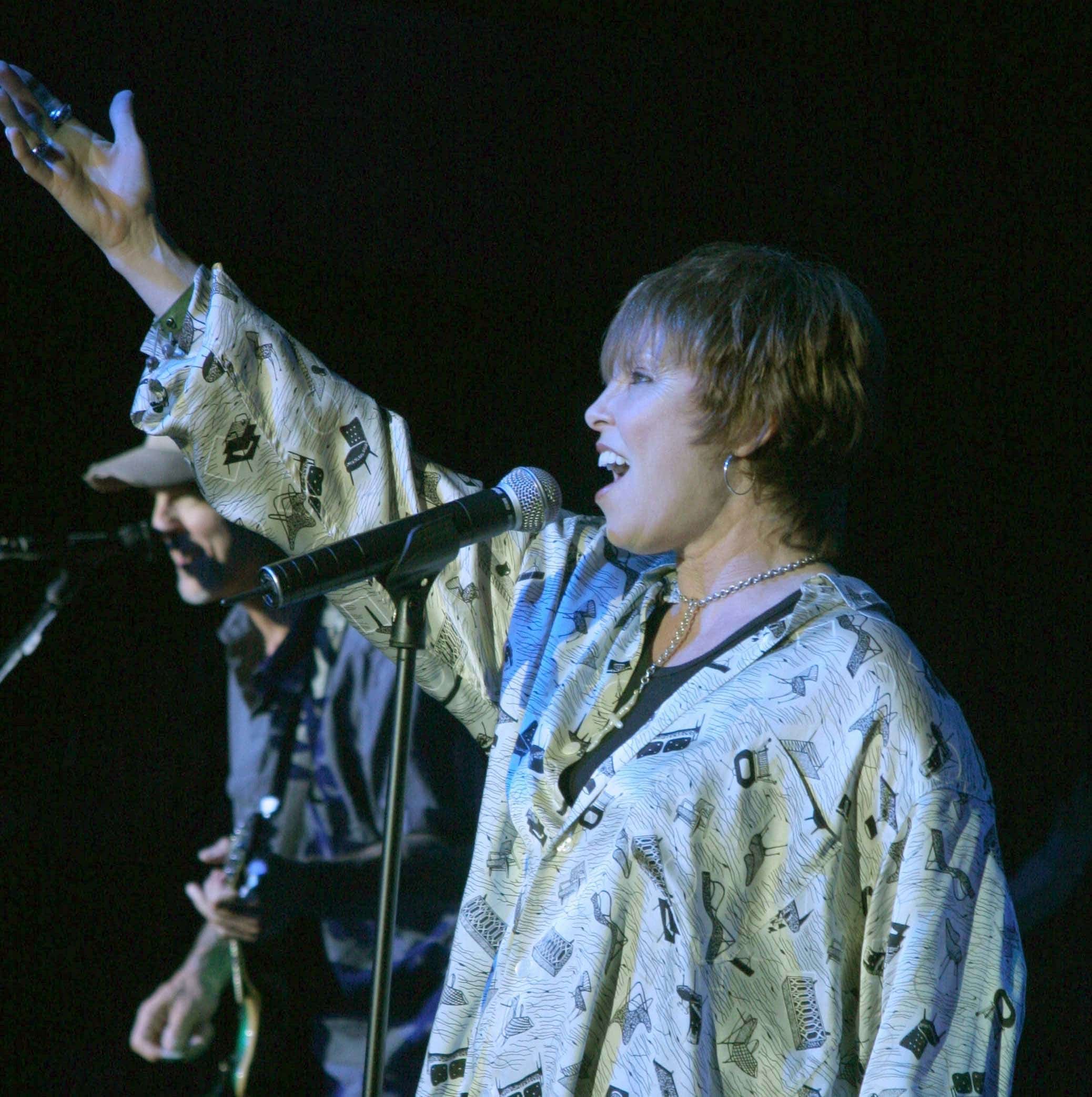 She actually continues the story on her official website, nothing that one night in 1975 she "decided to try open mic night at Catch a Rising Star. She was 27th in line to go on and didn't hit the stage until 2:00 a.m. Benatar's rendition of Judy Garland's 'Rock a Bye Your Baby with a Dixie Melody' sent the crowd reeling. Hearing the room explode, the owner of the club, Rick Newman, rushed in to see who could possibly be commanding such a response from the room. He watched the rest of the performance, and when the band was finished, Newman approached Benatar and demanded, 'Who are you?' Thus began their relationship as manager and artist; a working relationship which would continue for nearly 15 years."
Lady in Spandex
As if she didn't have enough going on, in 1976 Benatar also did some acting, playing the role of Zephyr in Harry Chapin's futuristic off-Broadway rock musical The Zinger. Flash forward to Halloween 1977 when she'd dressed up as a character from the sci-fi cult flick Cat Women of the Moon and went with some friends to Café Figaro in Greenwich Village. She decided to enter the club's costume contest and won. Then the group stopped by Catch a Rising Star, where she ended up performing in part of the costume — which garnered a standing ovation. Coming to the realization that Pat Benatar wearing spandex was a winning combination, she did the same thing again the following night and received a similar reaction. "As the nights went by," the site continues, "the outfits were tweaked a bit, the spandex was modified and the signature look that everyone came to know was born."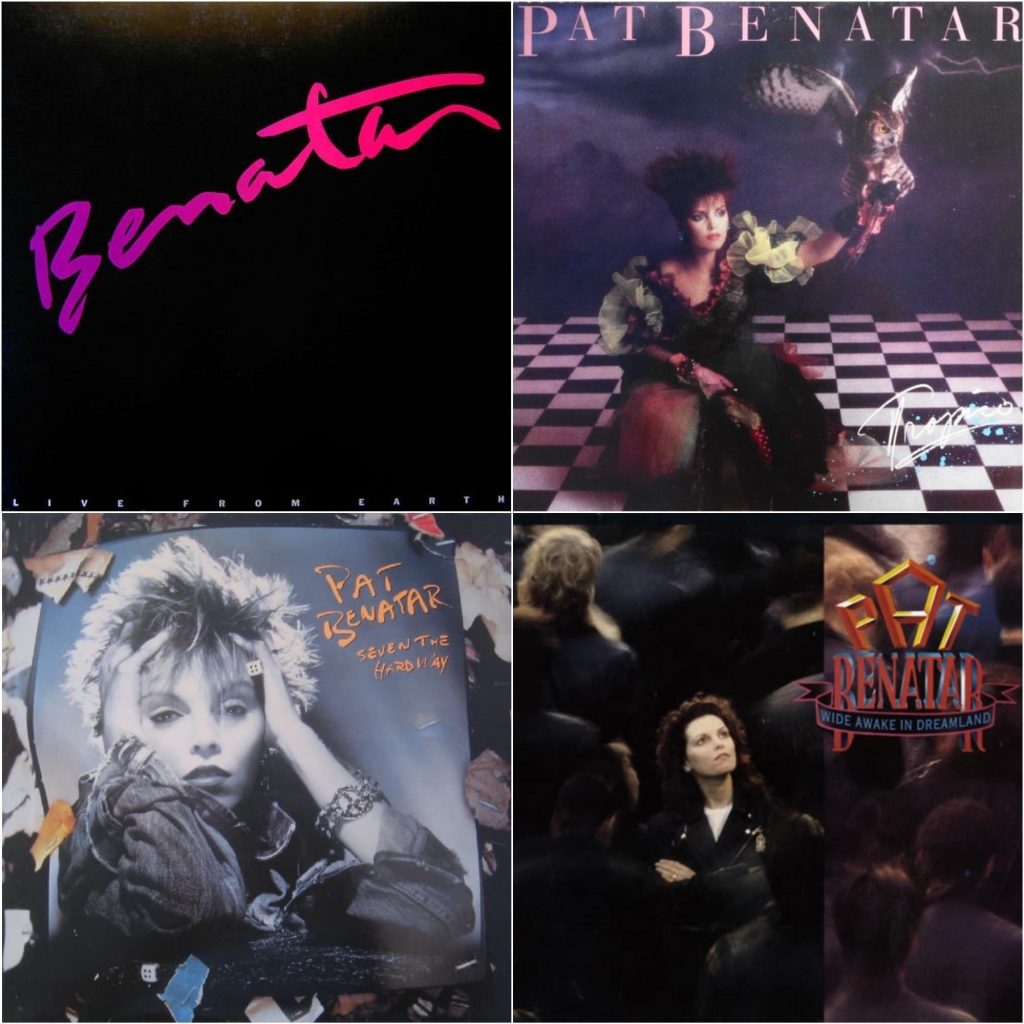 Things continued to progress in 1978 when she was not only performing but recording jingles for Pepsi Cola as well. Then, headlining at New York City's Tramps nightclub, she was seen and signed to a recording contract by Terry Ellis of Chrysalis records. Producer and writer Mike Chapman introduced her to up and coming guitarist Neil Giraldo and they ended up working together perfectly. First as musicians and then as husband and wife, the two of them ultimately getting married in 1982 and still together to this day, the parents of two children.
A Quick Discography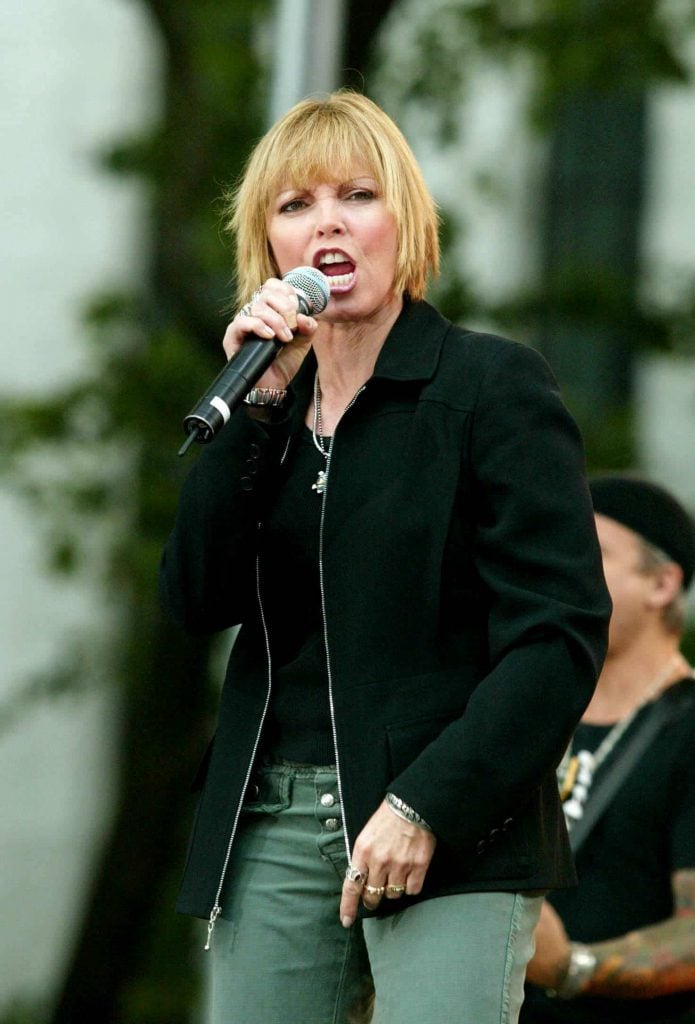 Benatar's first album — In the Heat of the Night — was recorded and released, paving the way for followups Crimes of Passion (1980), Precious Time (1981), Get Nervous (1982), Live from Earth (1983), Tropico (1984), Seven the Hard Way (1985), Wide Awake in Dreamland (1988), True Love (1991), Gravity's Rainbow (1993), Innamorata (1997) and Go (2003). From those albums came hit singles like "Heartbreaker," "Hit Me with Your Best Shot," "Fire and Ice," "Shadows of the Night," "Love is a Battlefield," "We Belong," "Invincible," "Sex as a Weapon" and others, most recently 2017's "Dancing Through the Wreckage."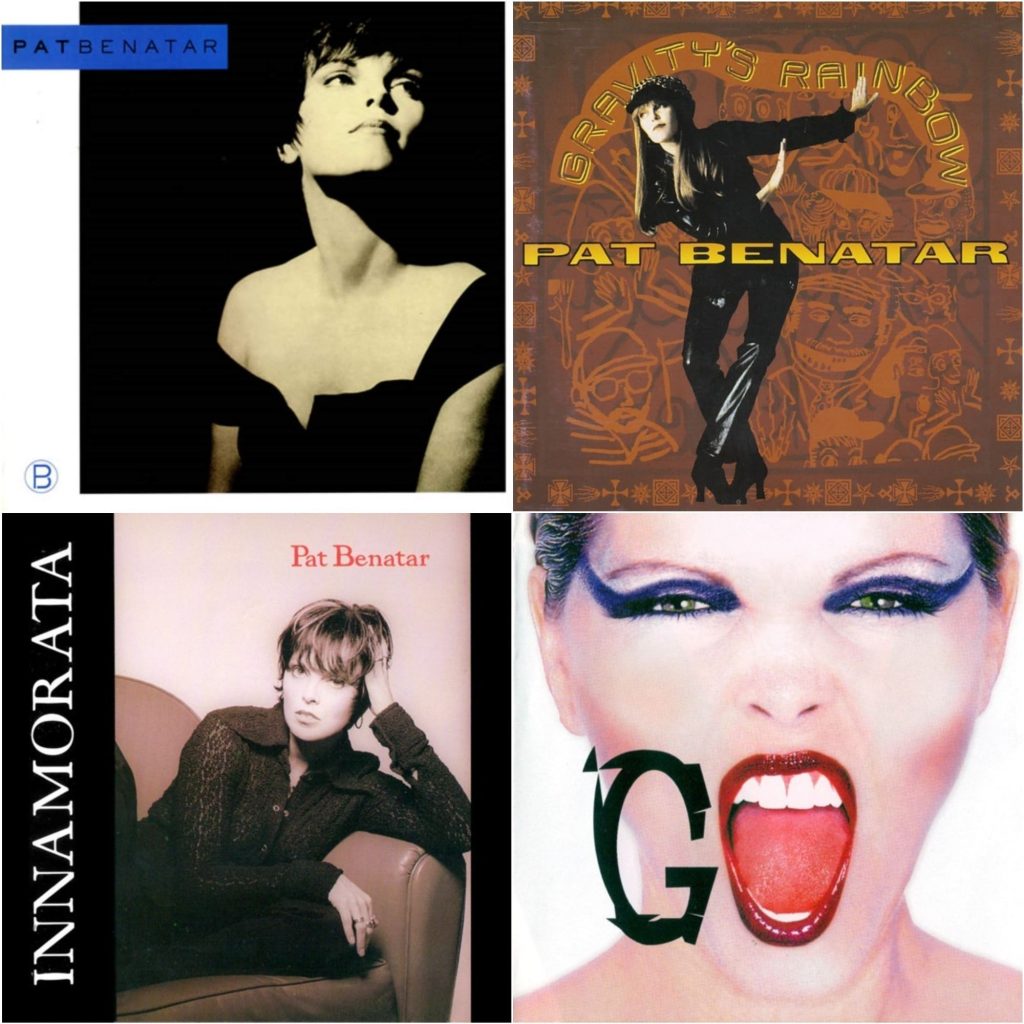 In between, there was a hell of a lot of tours. Her first one took place between 1979 and 1980 to promote In the Heat of the Night and Crimes of Passion, and they continued pretty steadily through the 1980s and 1990s. Oftentimes Benatar and company appeared with other artists like Hall and Oates, Fleetwood Mac, REO Speedwagon, the Steve Miller Band, Loverboy, Journey, Cher, Rick Springfield, Cheap Trick, John Waite, and Melissa Etheridge. In 2019 she went on the road with the 40th Anniversary Tour — all those years later and still rocking. Most recently, this rock star was well-deservedly inducted into the Rock and Roll Hall of Fame in 2022.
Timing is Everything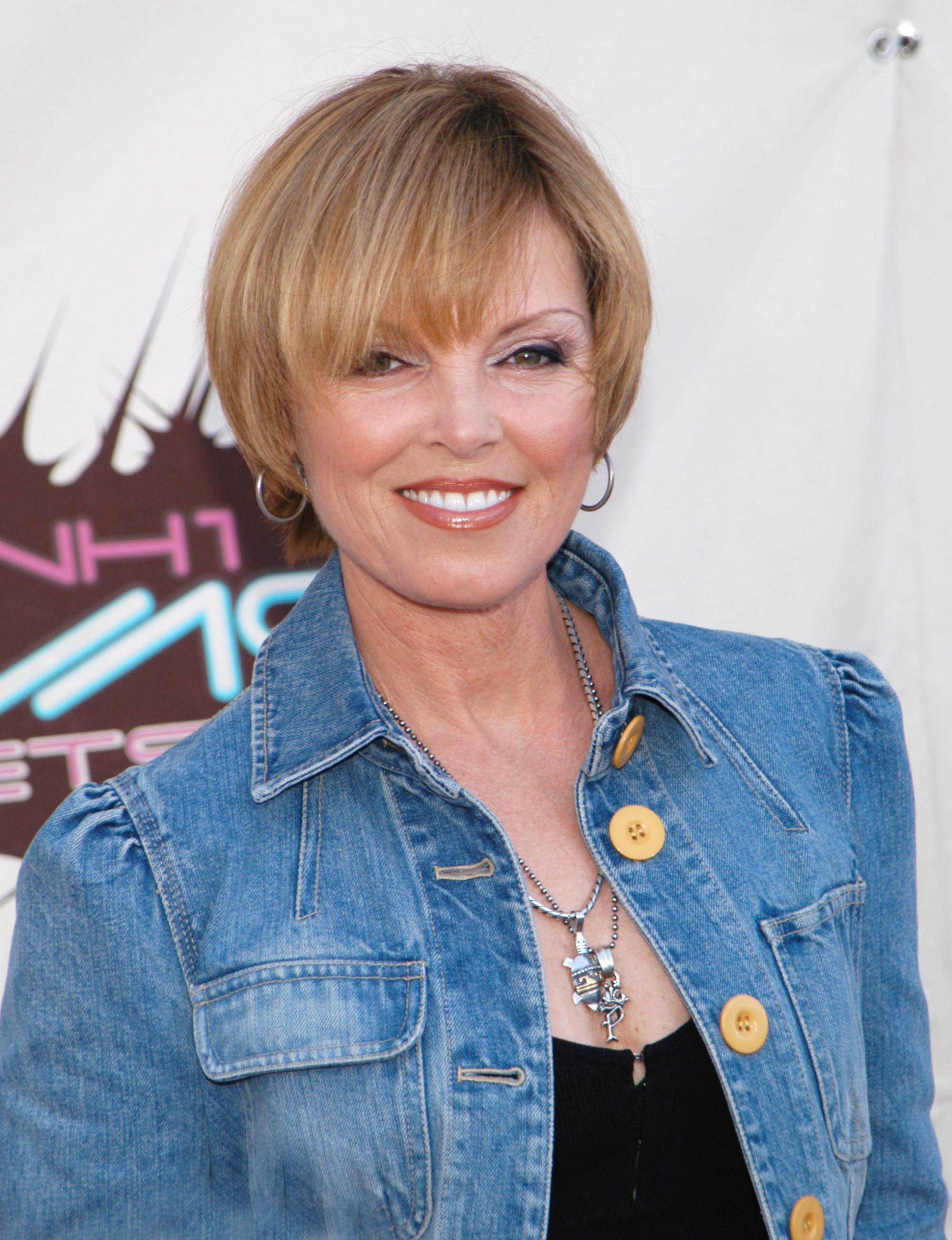 As far as Benatar is concerned, her success was in no small way due to the timing of her arrival on the scene. "You have to remember where the country was at this point," she stated to InnerVIEWS. "This was 1978, '79, 1980. The women's movement was in full force. We were the daughters. We were the first generation of young women who grew up indoctrinated. Now we were adult women. We were going to put this into practice. This was not on paper anymore. In my house, where I grew up, my father worked two jobs, sometimes three jobs. When he came home from work, he ate his supper, we watched a little TV together, we did our prayers. That was it. The man worked. He didn't do a lot of stuff around the house. All I ever remember is my mother and grandmother painting the house, rolling along, doing all that kind of stuff.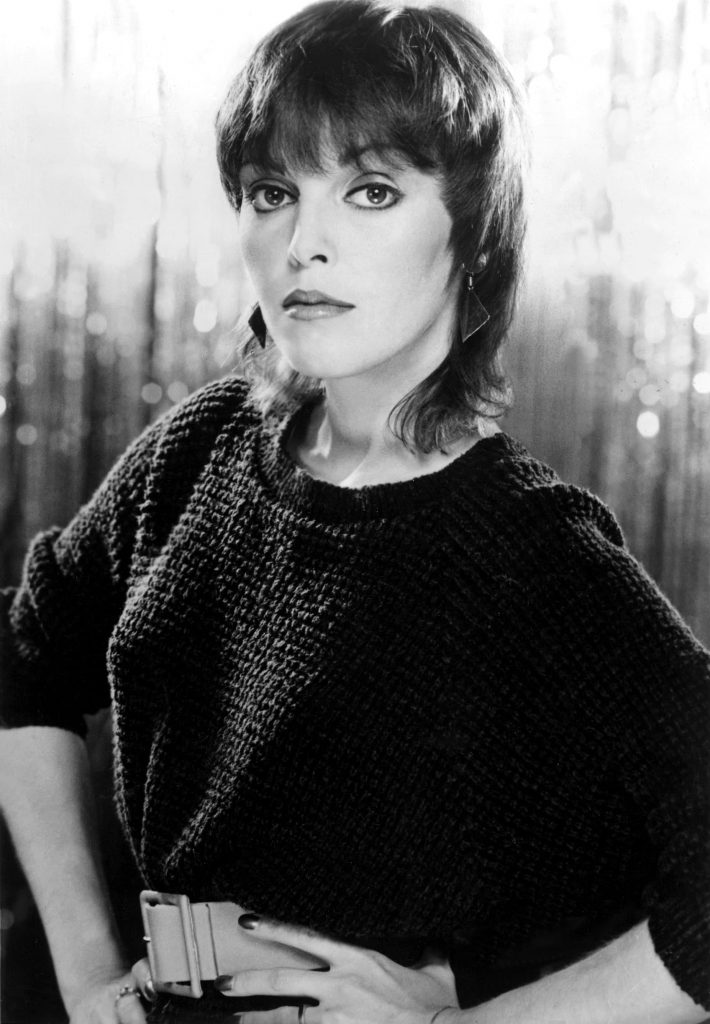 "So in my world," she adds, "there was no way that women were not the same as far as I was concerned. And possibly superior as far as I was concerned. So that's how I went into the world. I remember the first couple of times when people looked at me like I had two heads when I told them what I wanted to do. They would say things like, 'Women can't sell out Madison Square Garden and can't be on the road.' … It never occurred to me that it couldn't be done, which was great, because I was so naïve — when you're blind, you have no fear."
Now, a little over 40 years from the time she began pursuing the dream, she can look back at a lifetime of both success and failures, with two great kids and a rock and roll marriage that has stood the test of time like few have. And she remains philosophical about it all.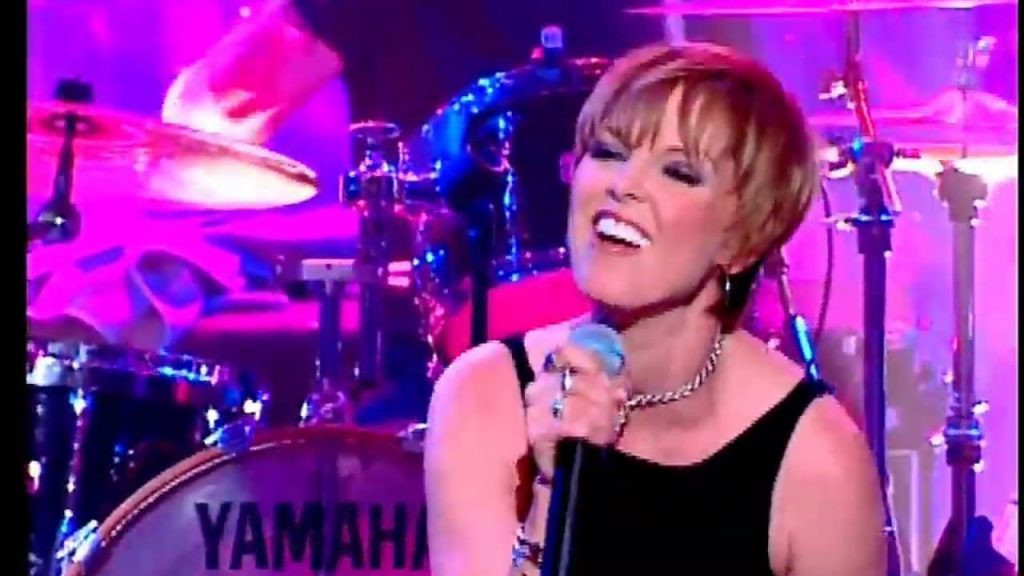 "I've nothing left to prove, which is probably the most liberating feeling in the world," Benatar writes in her memoir. "I'm not holding on for dear life, trying to recapture some fleeting movement that's long since evaporated … I have been a singer, a lover, a businesswoman, a daughter, a friend, a wife, a mother, and, yes, sometimes even a rock star. In my journey, I tried my best to honor all of these things. In the end, I suppose that's all that's really required … I am exactly where I want to be."
Life, like love, can be a battlefield, but Pat Benatar stands victorious. At age 68, we're hoping to see more of her soon. We last saw her in 2019 for her '40th Anniversary Tour' and has since been putting off live performing due to the COVID-19 pandemic.
This story may contain affiliate links from which we may earn a small commission.