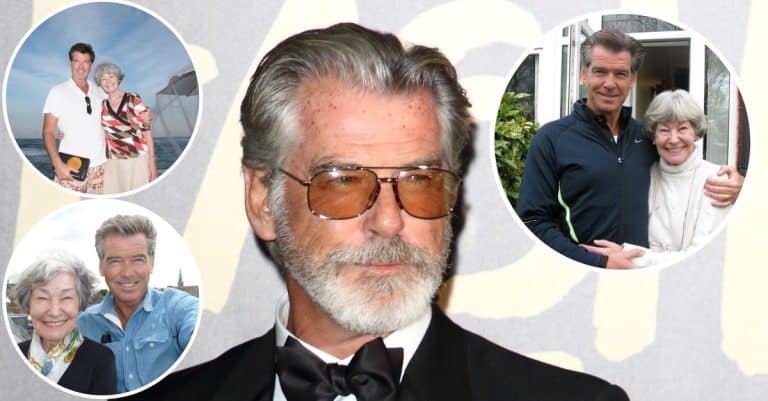 In celebration of Mother's Day, James Bond actor Pierce Brosnan shared a throwback photo of himself and his mom, Mary May Smith. Pierce posed, smiling with his arms wrapped around his mother while they hung out on the beach.
Fans complimented Pierce in the comments, also noting that he has not aged since the photo. "Now I know where you got your amazing smile from," a fan wrote. A user also noted the likeness between the actor and her mother, "You look very much like your mother."
Pierce hits the septuagenarian milestone
View this post on Instagram
Pierce celebrated his 70th birthday on Tue, and his wife of over two decades celebrated him with a sweet Instagram post. Keely shared a photo of her husband soaking up the sun in the countryside with yellow flowers around him. He also had on dark sunglasses to shield his eyes from the sun.
"Happy Birthday, my darling @piercebrosnanofficial. Wishing you a blessed, bountiful, and adventurous new trip around the sun. It's not how old you are … it's how bold you are in life. I love you with all my heart," Keely wrote in the caption.
View this post on Instagram
Pierce's son, Paris, posts birthday tribute
Pierce and Keely's 22-year-old son, Paris, also posted on his Instagram in celebration of his celebrity dad. Paris shared slides of photos featuring himself, his older brother Dylan and their father. "Happy 70th to the creator @piercebrosnanofficial; more life, more art, more blessings," he wrote.
One of the photos in the post featured Pierce and both sons in matching suits as they posed by the ocean. Another touching one was a throwback from when Paris was a little boy with Pierce holding him, amongst other similar photos.