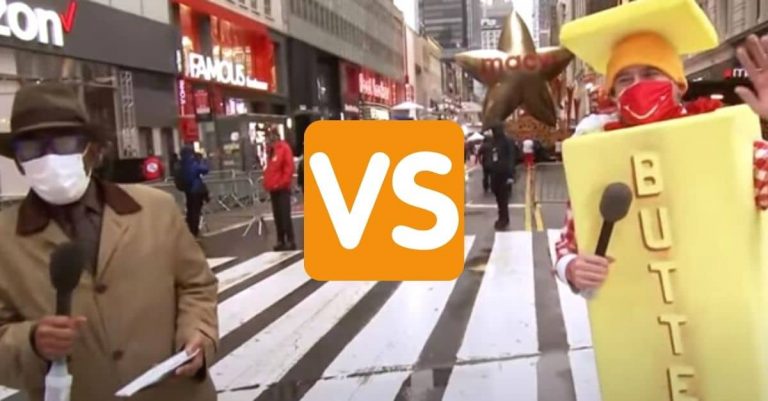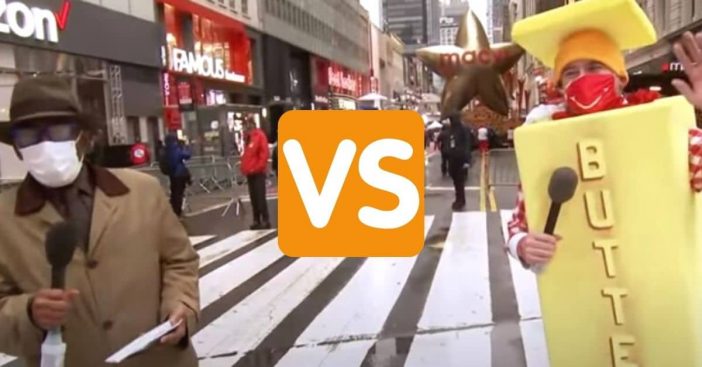 Last year, TODAY host Al Roker went viral for a feud with parade character "The Butter Man." The Butter Man is a mascot played by Donny Willis. At last year's parade, The Butter Man kept driving Al crazy while he was trying to host the parade. Luckily for fans but unluckily for Al, he showed up yet again… even during a pandemic.
Al joked that The Butter Man was back to refill his role… or should he say "buttered roll." He interviewed Donny in New York City, both while wearing face masks. Al asked him how he felt about being an Internet sensation last year.
The Butter Man returns to harass Al Roker during the Thanksgiving parade
View this post on Instagram
This year, The Butter Man was even featured on the T-shirt they gave out to parade volunteers! While the parade was very different this year, with no crowds allowed, it was nice to see many familiar characters and floats.
RELATED: Following Prostate Cancer Surgery, Al Roker Plans To Host Thanksgiving Day Parade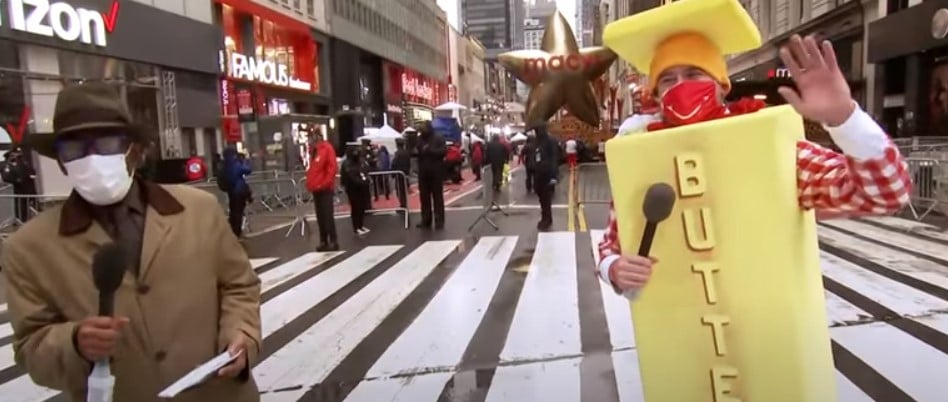 In addition to the interview, The Butter Man interrupted Al on several occasions while he reported the parade. Just like last year! When Al asked about The Butter Man's year, he said it was actually "butter than expected."
Did you catch The Butter Man during the parade this year? It was too funny to see the two reunite! Watch the interview below: