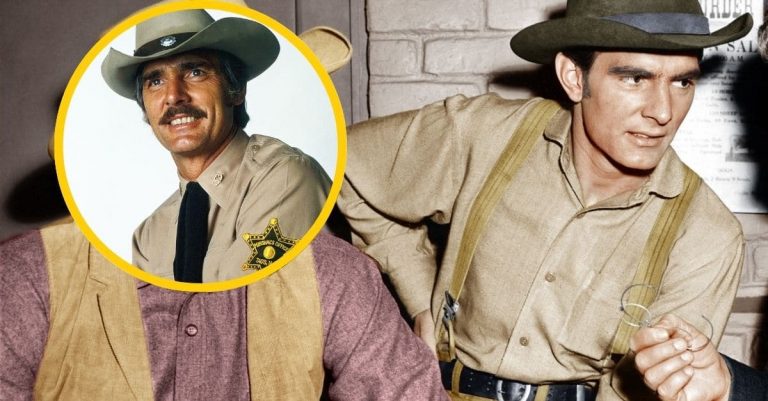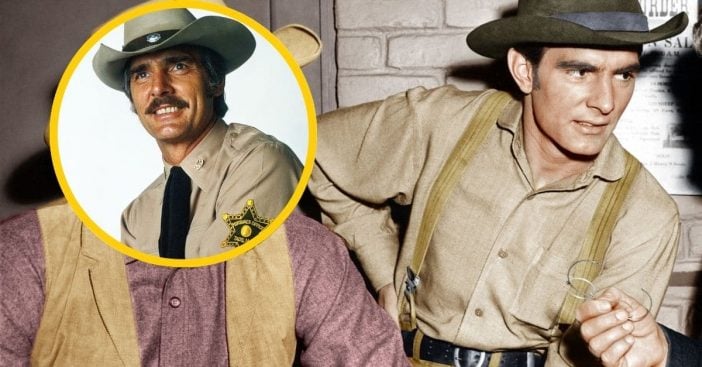 Author John Dunning once said that "Gunsmoke is routinely placed among the best shows of any kind and any time." Accolades like that require a lot of pieces falling into place. While the writers compose engaging scripts, directors refine blocking, and set designers establish atmosphere, the actors must bring characters to life. And Gunsmoke had some of the best. While Marshall Matt Dillon ran most of the show, even he needed help in the form of a deputy. Dennis Weaver played one of his trusted deputies, Chester "Proudfoot" Goode. But what did he get up to after the famous western ended?
Dennis Weaver's story begins on June 4, 1924. From an early age, Weaver knew he wanted to become an actor. Like many actors before, he got his start on a Broadway cast as an understudy specifically. On the side, he took several odd jobs like selling tricycles, vacuums, and undergarments. Finally, a bit of networking proved the benefit of building bridges when he landed a contract with Universal Studios. But Gunsmoke in particular marked his big break into fame.
Why did Dennis Weaver leave Gunsmoke?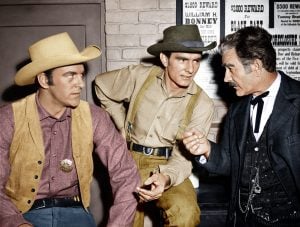 Gunsmoke helped make Dennis Weaver a household name. And, as Chester, the only man Matt Dillon could trust, he helped Gunsmoke stand out. In fact, thanks to all its stellar ingredients, Gunsmoke became one of the longest-running westerns, even beating Bonanza. Weaver had the chance to inject some changes into the TV adaptation by giving Chester a limp. The radio drama couldn't quite portray that the same way. Some speculate why he did this exactly. One popular explanation stems from the fact that Weaver actually looked too much like a lead man, even next to star James Arness. Reportedly, he also walked with a pebble in his show to encourage the limp. Later, Weaver regretted this because of its impact on his body.
RELATED: Whatever Happened To Amanda Blake, Miss Kitty From 'Gunsmoke'?
Some extrapolation states Chester got this limp during – and because of – the Civil War, before the events of the show. But after the show began, Weaver started feeling chafed. He feared he'd get stuck as Chester. Indeed, typecasting is a fate many TV stars risk in their field. In 1964, he got to shed the limp and become a lead man in NBC's Kentucky Jones.
After hanging up his holsters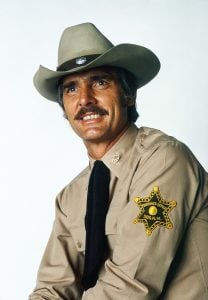 Weaver's departure came nine years after he first joined the cast of Gunsmoke. Kentucky Jones ended up lasting for just one season but it gave Weaver a taste of the independence and stardom he craved. And again, he had the chance to play a lead character with the police drama McCloud. This time, he was the sheriff, not the deputy!
Both before and after his retirement, Weaver was an avid environmentalist. For decades, he promoted caring for the ecosystem. But he also emphasized caring for one another as part of a larger mission to keep the world happy and healthy. To do this, he founded L.I.F.E. (Love is Feeding Everyone), which worked to feed some 150,000 of Los Angeles's hungry each week. Weaver lived a life of success and charity for decades before his death in 2006. Rest in peace, our favorite deputy-turned-sheriff.