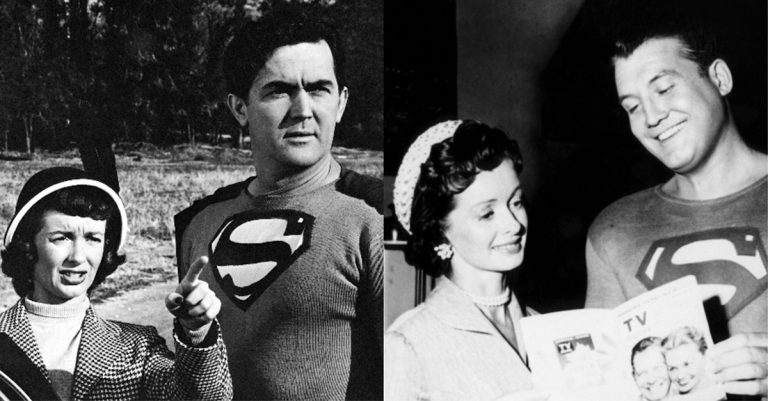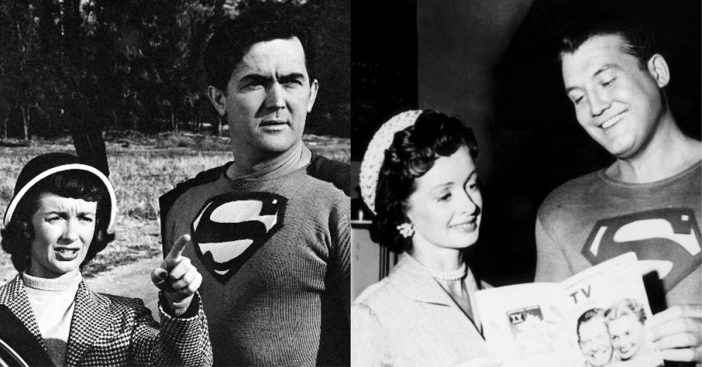 UPDATED 2/13/2023
Actress Noel Neill, who was born on November 25, 1920, and would have been celebrating her 103rd birthday this year, holds a unique place in the history of Superman: she is the only actress to have played reporter Lois Lane opposite two different actors portraying the Man of Steel, Kirk Alyn and George Reeves.
A successful model in her teens, she was reportedly the second most popular pin-up girl for soldiers in World War II, right behind Betty Grable. She spent a number of years starring in B-features for Monogram Pictures. In 1945 producer Sam Katzman cast her in his series of "Teen Agers" musical comedies as aggressive high school newspaper reporter Betty Rogers. As such, she'd already proven herself to Katzman when he decided to turn the comic book superhero Superman into the star of a pair of movie serials — the weekly chapter plays that fans would go to the theatres to check out each Saturday — Superman (1948) and Atom Man vs. Superman (1950) and needed someone to play reporter Lois Lane.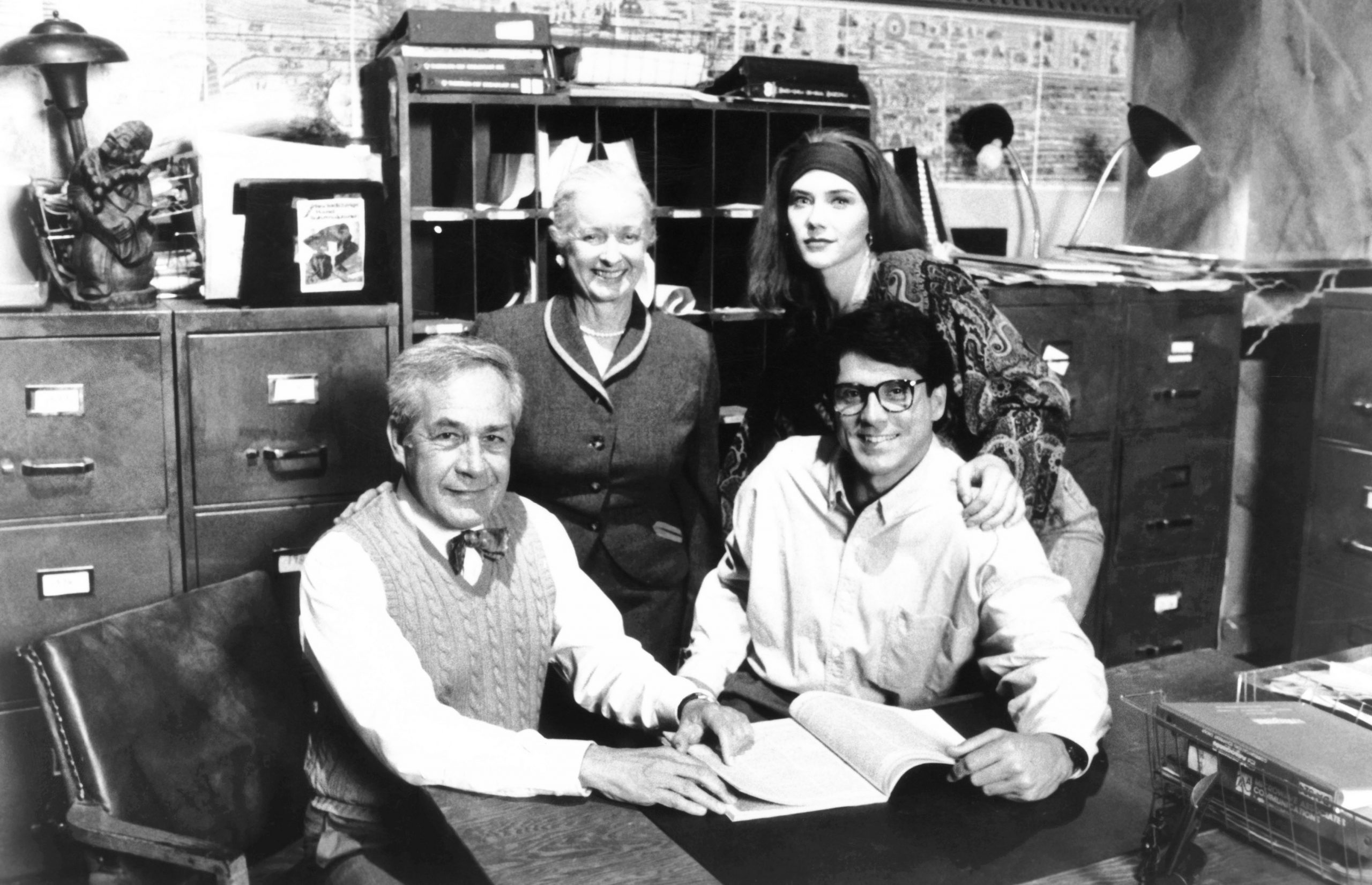 Those serials would see her acting opposite dancer turned actor Kirk Alyn, who was the first person to play the character on the big screen. From there, she would replace Phyllis Coates as Lois beginning with Season 2 of the television series Adventures of Superman (1953 to 1958), featuring George Reeves in the red and blue outfit. But those weren't her only visitations to that world, being paired with Kirk again (this time as the young Lois Lane's parents) in a cameo highlighted in the expanded edition of Superman: The Movie (1978) as well as a character named Alexis in the Superboy TV series of the 1990s, and a small part as the elderly and dying Gertrude Vanderworth in Brandon Routh's Superman Returns (2006).
Noel Neill: Life Before and After Lois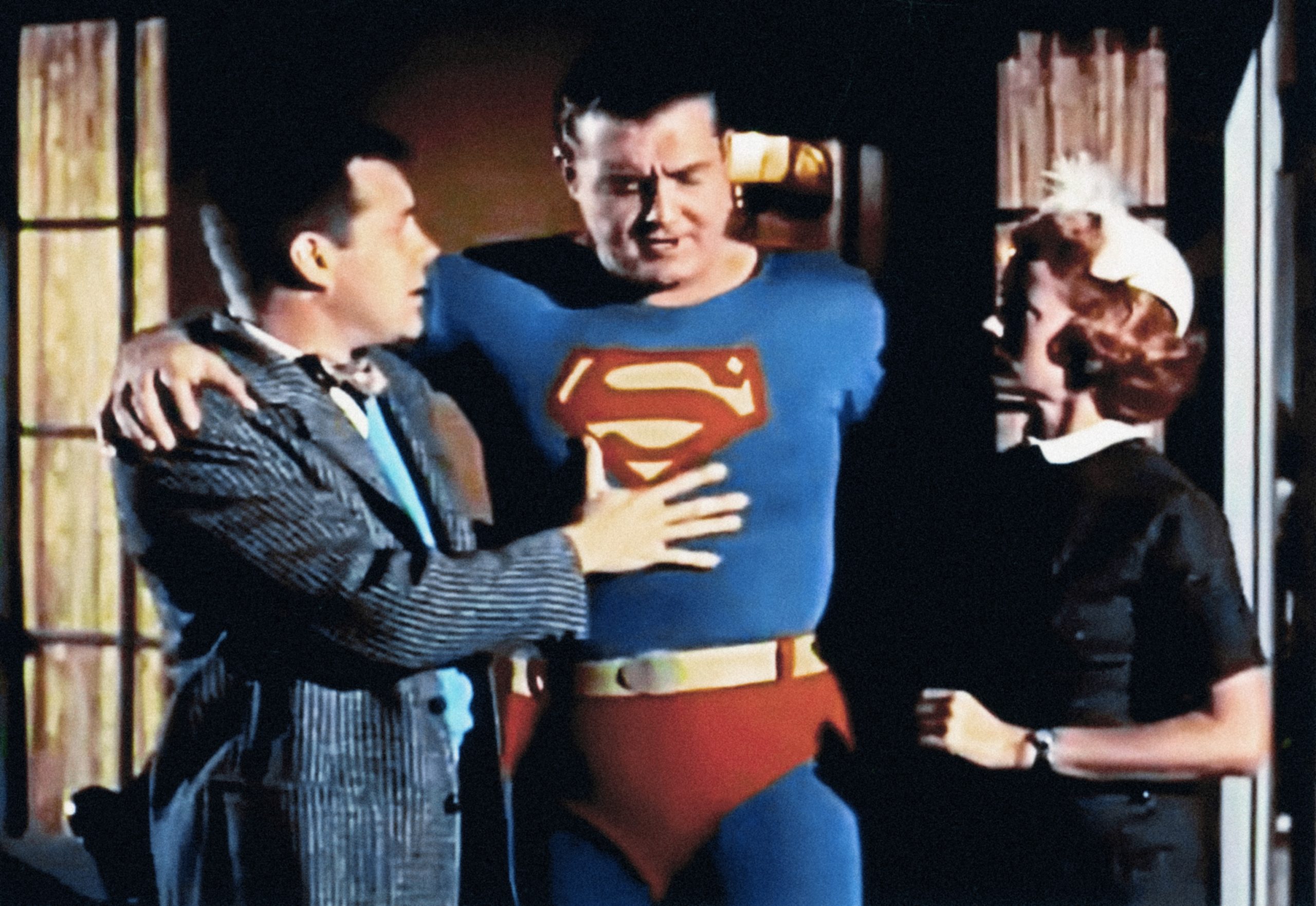 Prior to Adventures of Superman, Noel appeared in a wide variety of films, though things definitely slowed down once that series was over as a result of typecasting. Still, you never heard her complain about her association with the show or the character of Lois Lane, though she wasn't necessarily a fan of Kirk Alyn's.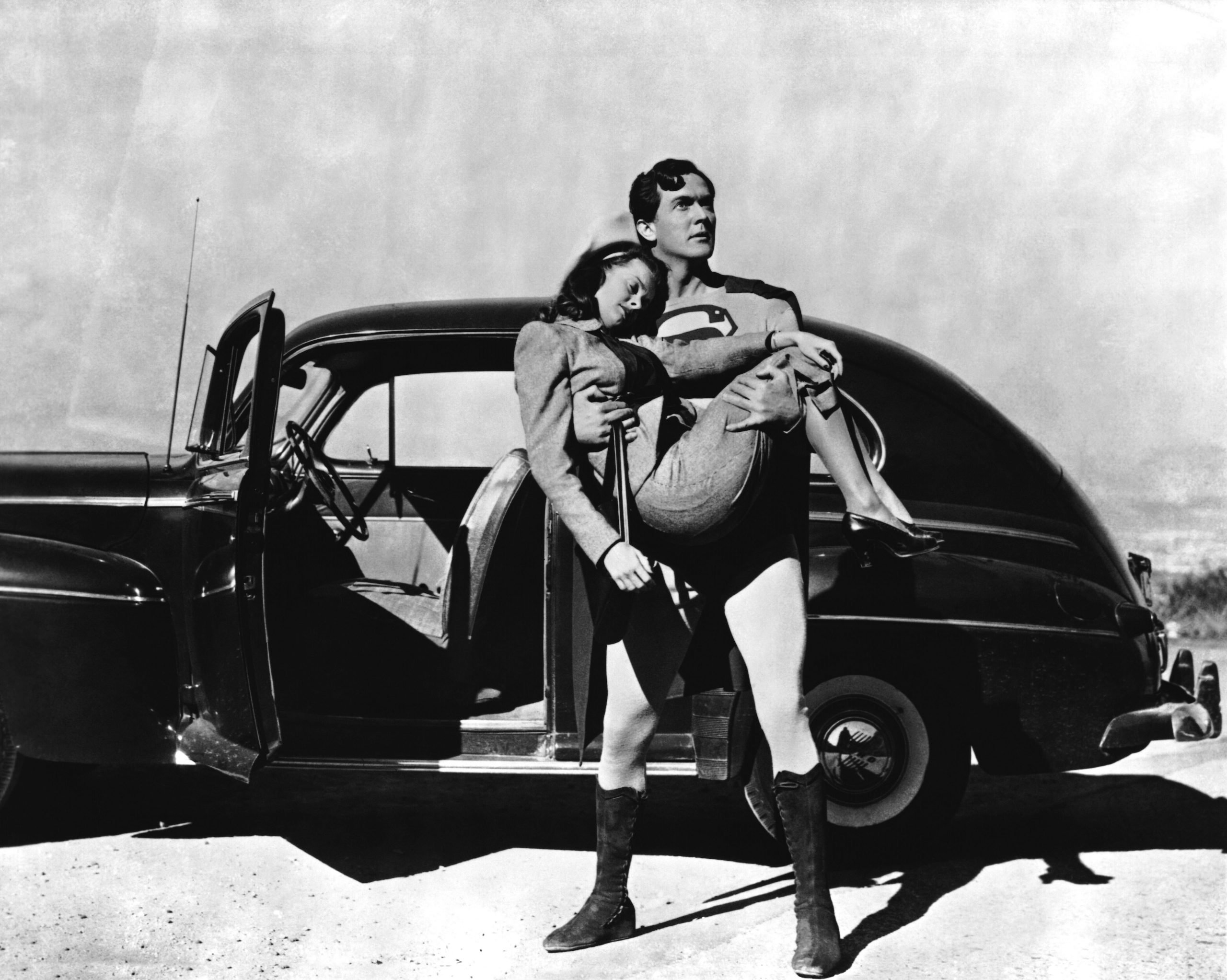 "We didn't get along too well," she admitted to westernclippings.com. "He was a little conceited. I saw him not too many years ago on a CBS This Morning interview [which aired in 1988]. He's matured a little. He made a good Superman visually and doing stunts, I'll say that for him. But on interviews and at conventions, he'd dream up things, so to speak, to make it interesting. Many things weren't true, but that's what he had to do to make it interesting."
Of George Reeves, on the other hand, she expressed, "George was a gentle, kind-spirited guy. That was his charm. That was him. He was like a southern gentleman on the set."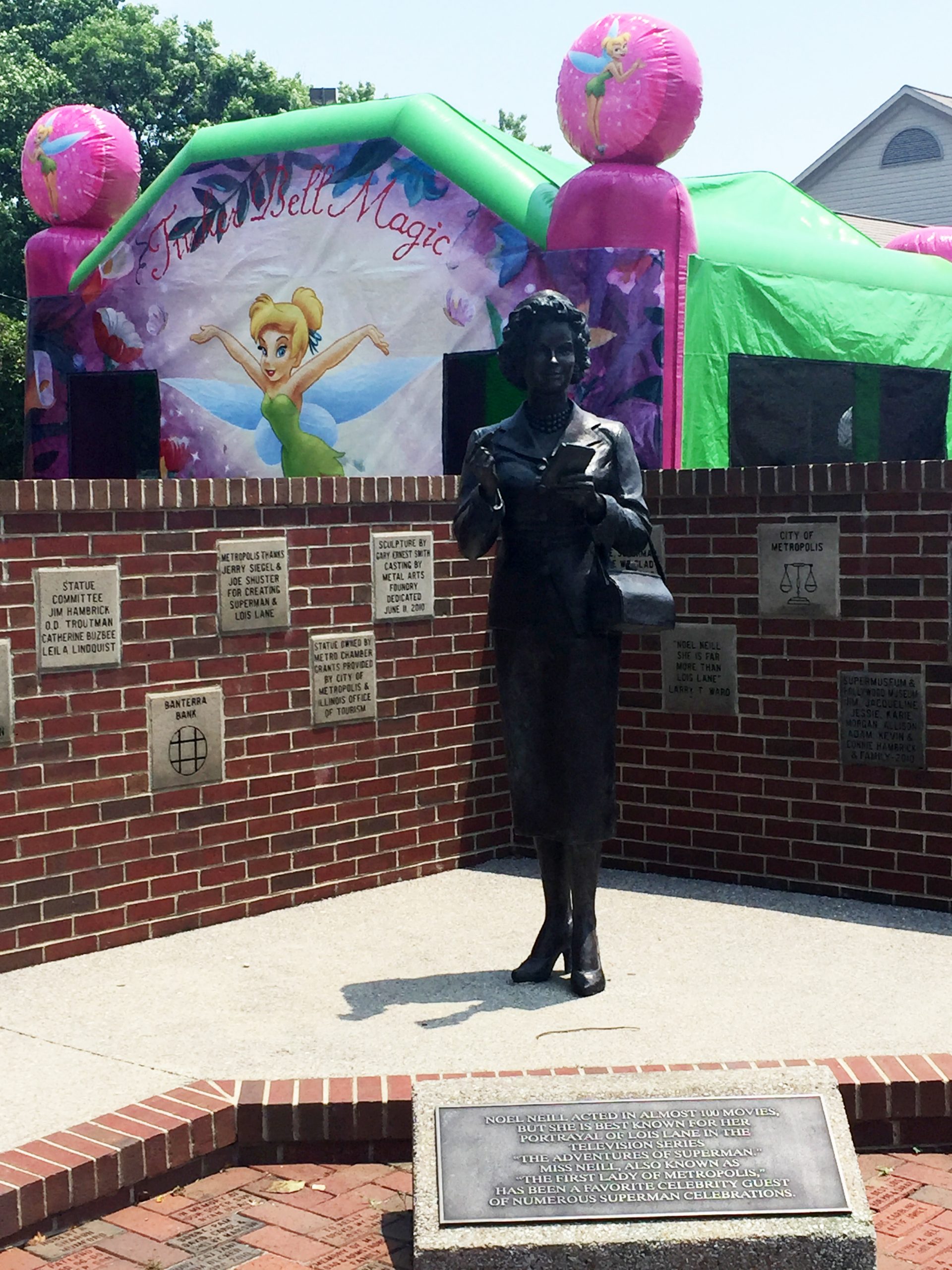 Noel was married three times, to Hal Lierley in 1943, which was annulled the same year; William Behrens from 1953 to 1962 and Joel Taylor from 1963 to 1971. She died on July 3, 2016 at the age of 95 following an extended illness.
A lovely tribute was paid to her in Metropolis, Illinois, considered the official hometown of Superman. There you can find a statue of Noel, as Lois Lane, that serves as a memorial.