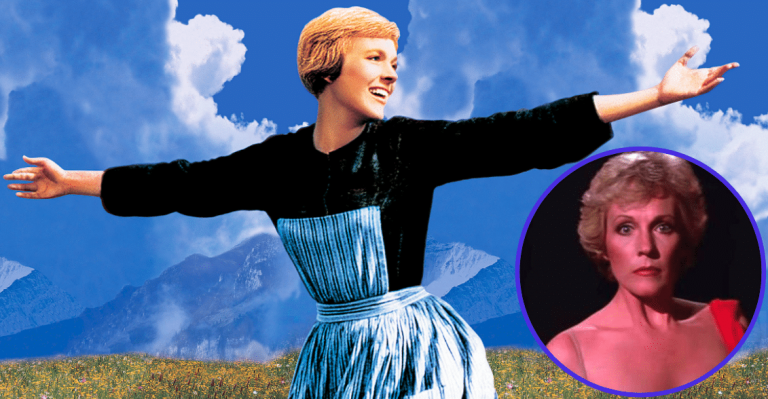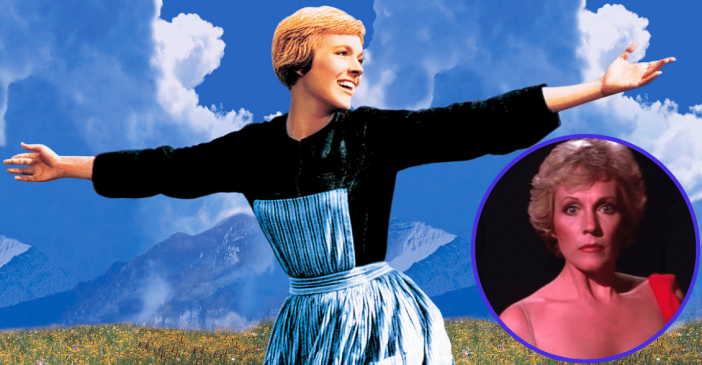 UPDATED 12/9/2021
There's no question that typecasting can be one of the biggest downsides of Hollywood, especially in decades past. The seeming punishment for being successful in a certain kind of role is that casting people can see you as nothing else and it's all the public wants. Julie Andrews has certainly experienced that pain, having scored with the one-two punch of 1964's Mary Poppins and 1965's The Sound of Music — mega-hits of that decade that follow the British actress to this day.
Getting her start in Britain, where she was born October 1, 1935, Julie came to America to perform on Broadway in such shows as My Fair Lady (1956), playing Eliza Doolittle; and Camelot (1960) as Queen Guinevere. She also starred in the live television broadcast of Rodgers and Hammerstein's Cinderella (1957) and made her big-screen debut in Mary Poppins.
As you can see, the seeds for her career pain were planted early on. In 1965, The Cincinnati Enquirer wrote, "Julie Andrews is her name and her reign appears infinite. In an era of blatant nudity on screen and shabby off-screen headlines, Julie, like a princess in some fairy tale, has forced Hollywood to re-evaluate its standards of taste and style in leading ladies."
RELATED: The Sound of Music Cast Then and Now 2021
Fairy Tale Princess Come to Life?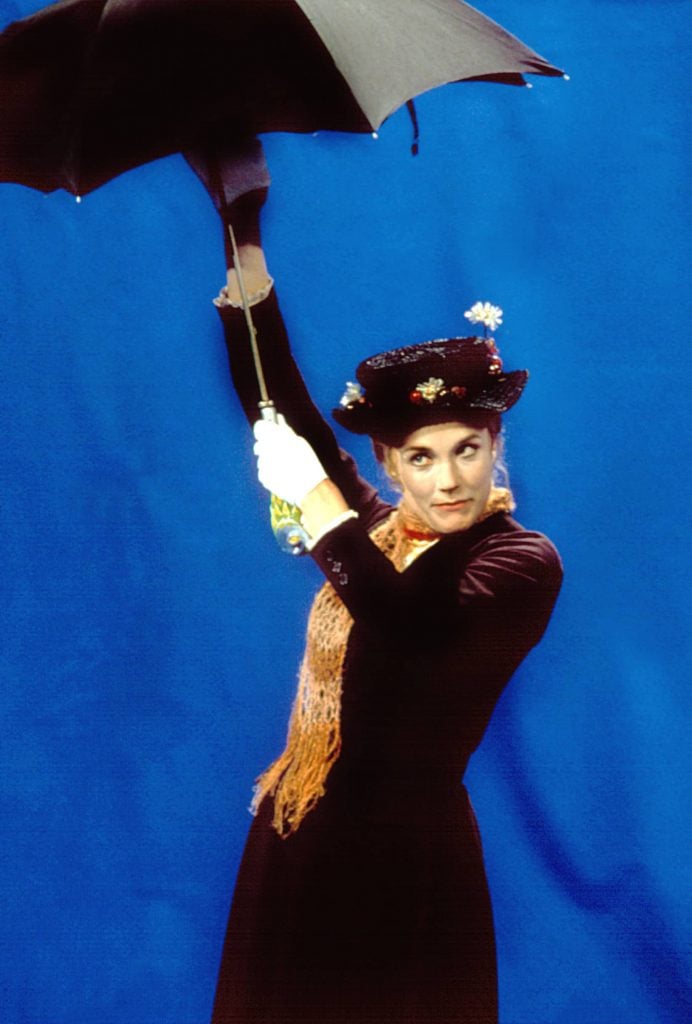 Heavy being on the receiving end of that, huh? But they weren't finished: "She smells of soap and fresh air. She makes sounds like a freshly starched petticoat. Her Bristol-blue eyes are direct and open. Her hair is blonde from top to roots. She's bright and communicative and astonishingly forthright. It's a refreshing turn away from half-naked sex kittens, simpering dames in their 40s guarding long lost virtue and old bags committing murder. Julie Andrews is the new queen of the movies. Long live the queen."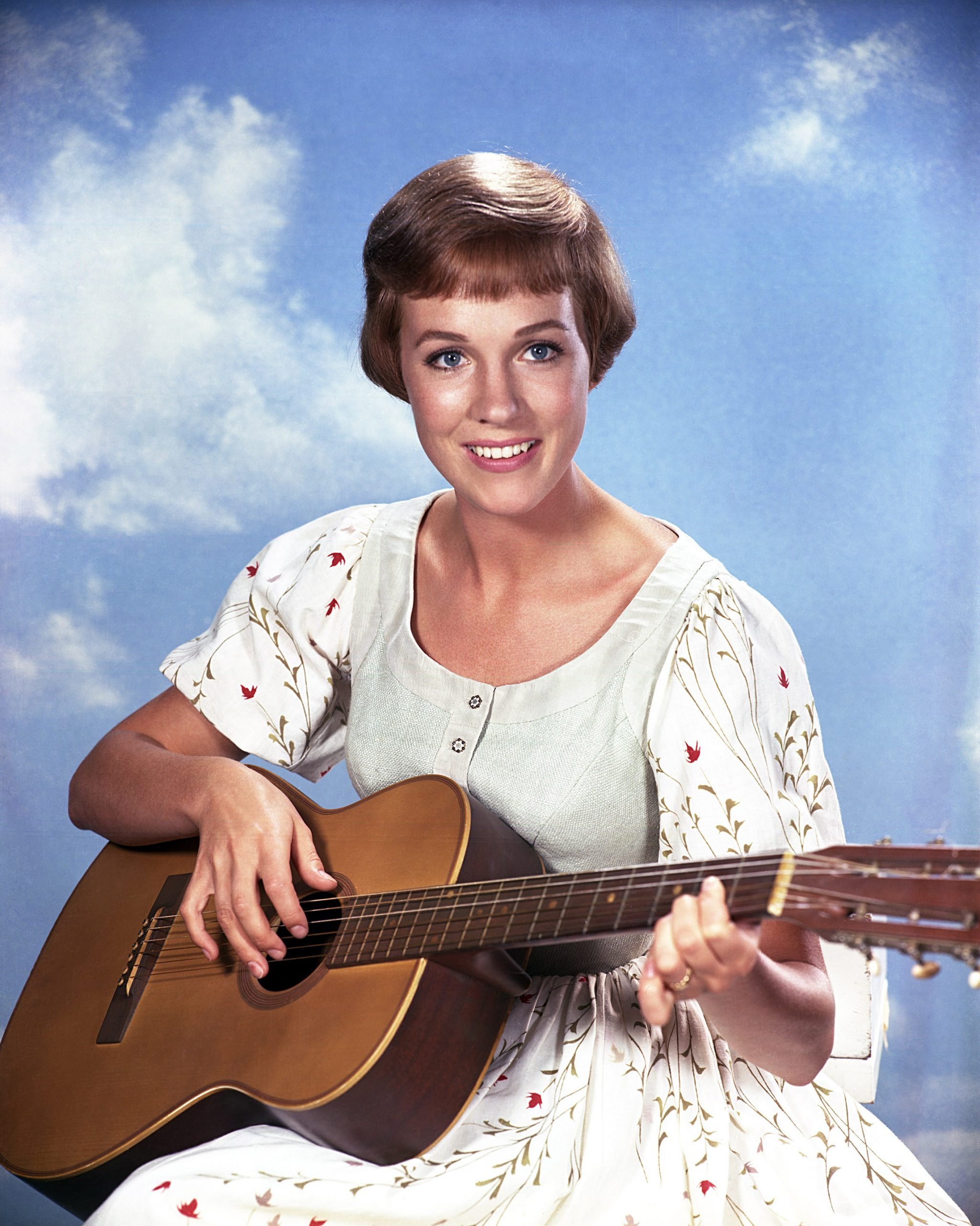 Jump ahead a year and the Oakland Tribune offers its own testimonial of the singing actress: "Julie Andrews is the closest we have these days to a storybook princess. She is Wendy, Cinderella, Alice, Sleeping Beauty and Snow White all wrapped up in pink person. In Hollywood, she is the about the last thing left of golden purity, carrying on in the footsteps of Mary Pickford, Shirley Temple and Grace Kelly." Wow.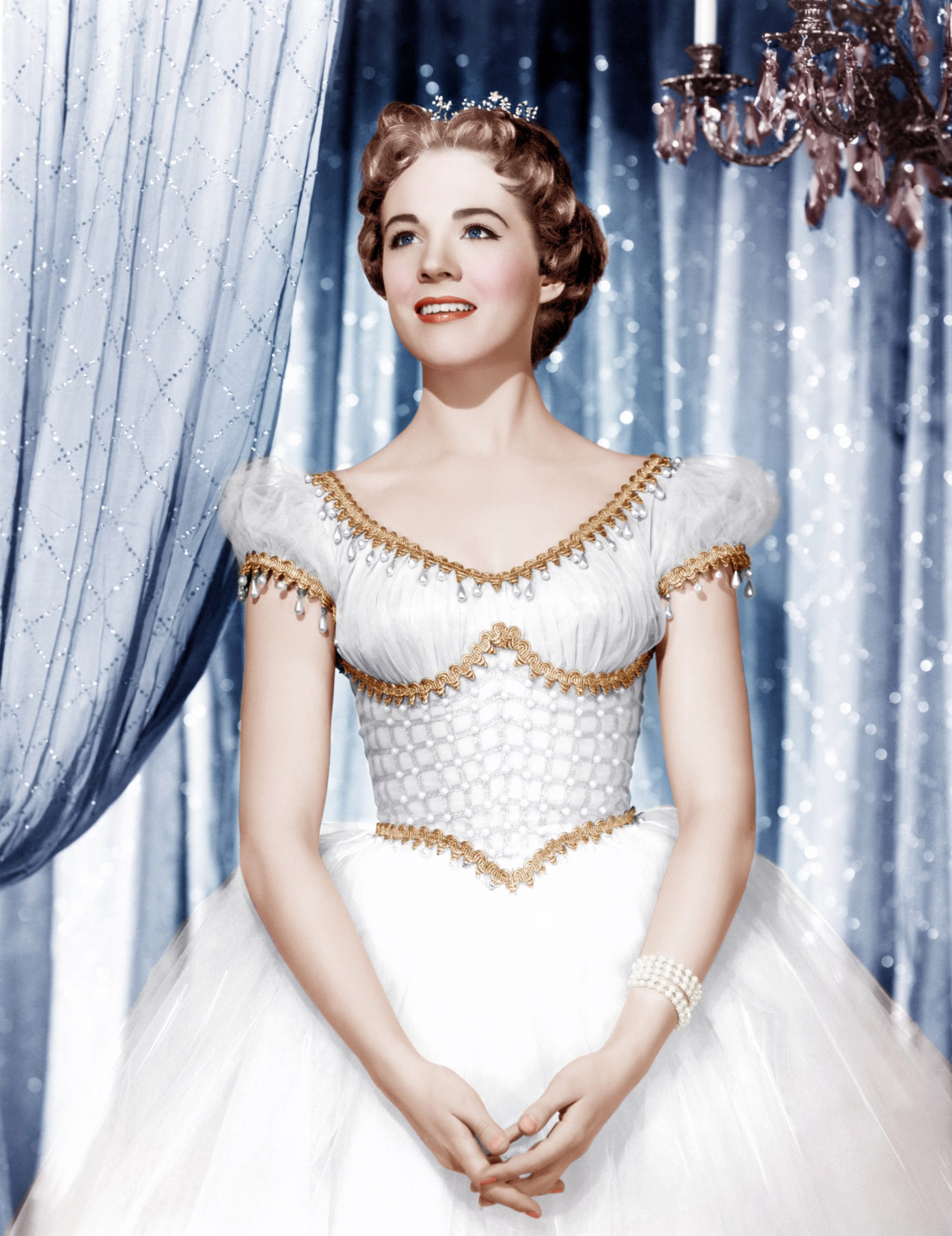 Tough to overcome all that, not that Julie didn't try, but her various efforts failed to pay off in any sort of meaningful way. It was something that her childhood agent, Charles Tucker, seemed to be aware of from the very beginning, commenting, "This quality she has got, call it wholesomeness if you like, was born in her; she'll never lose it. There's an indefinable something about her personality that makes her unlike any other girl in the world. The remarkable thing is that it comes out on the screen. Julie's no character actress. She will always play Julie Andrews. But no one can come within fifty million miles of her in a musical."
As noted, she did attempt to change that. In 1966 she co-starred with Paul Newman in Alfred Hitchcock's political thriller Torn Curtain and got top billing in the epic drama Hawaii. But then she was back in the musical territory in Thoroughly Modern Millie (1967), Star! (1968), a disastrous biographical musical based on the life of British performer Gertrude Lawrence; and the spy musical Darling Lili (1970). On television she appeared and performed on a number of variety shows, even hosting two of her own: The Julie Andrews Show (1965) and The Julie Andrews Hour (1972 to 1973).  She managed some success in the non-musical romantic drama The Tamarind Seed (1974) and the Bo Derek/Dudley Moore comedy 10 (1979).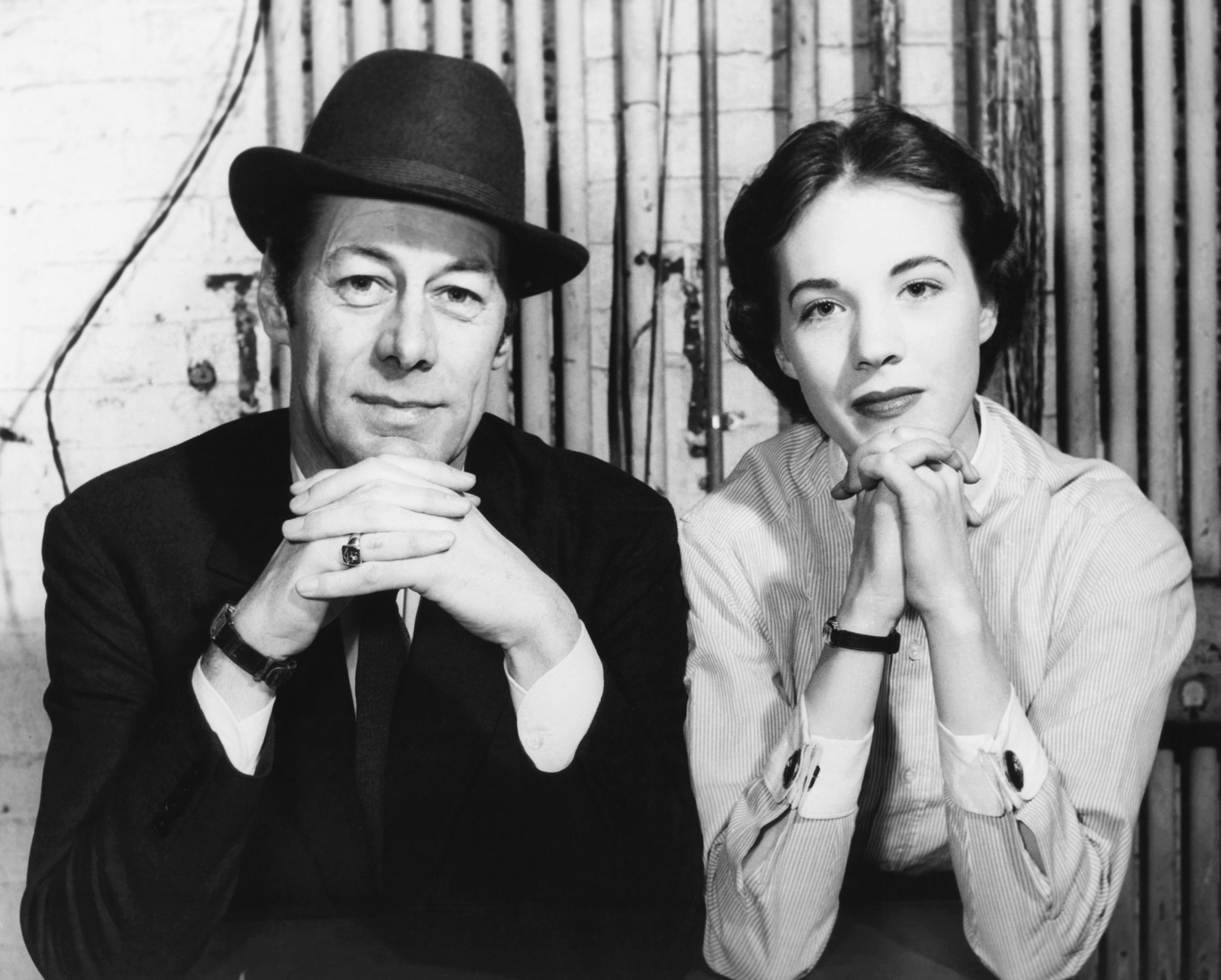 How to prevent being Typecast…
In a 1981 interview with The Philadelphia Inquirer Julie opined, "The typing was caused by a number of things. The public played some part. But the studios sometimes insist on casting you for successful types that have made money. I played Gertrude Lawrence in a rather unsympathetic light, because that's the way I saw it. I really thought she was somewhat foolish at times. But I certainly don't regret Star!. It was superbly crafted and gave a lot of people much pleasure. I rejected many films, because I put my family first. I still put it first. Others I rejected because I didn't want to play the same role again and again. Others just weren't good."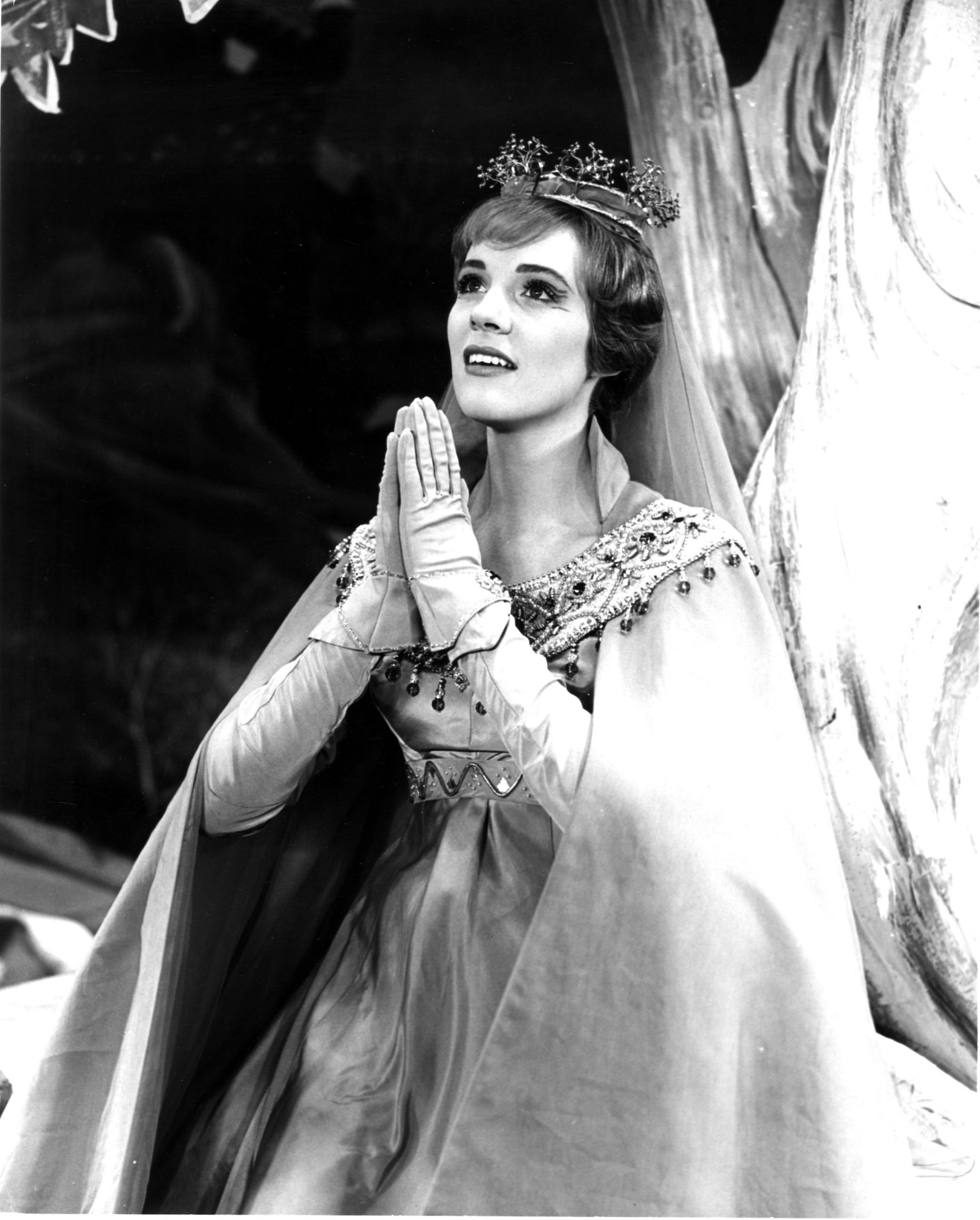 By the 1980s, Julie was in need of something of a career shake-up and she thought she found it in S.O.B., the comedy written and directed by her husband, Blake Edwards, which was a satire of Hollywood and featured a film within a film. It is during that film that Julie's character, actress Sally Miles, decides to rip off her top to reveal her breasts! It was quite the shocking moment for her long-time fans and drew the lion's share of attention for the decade-in-the-works film when it was released.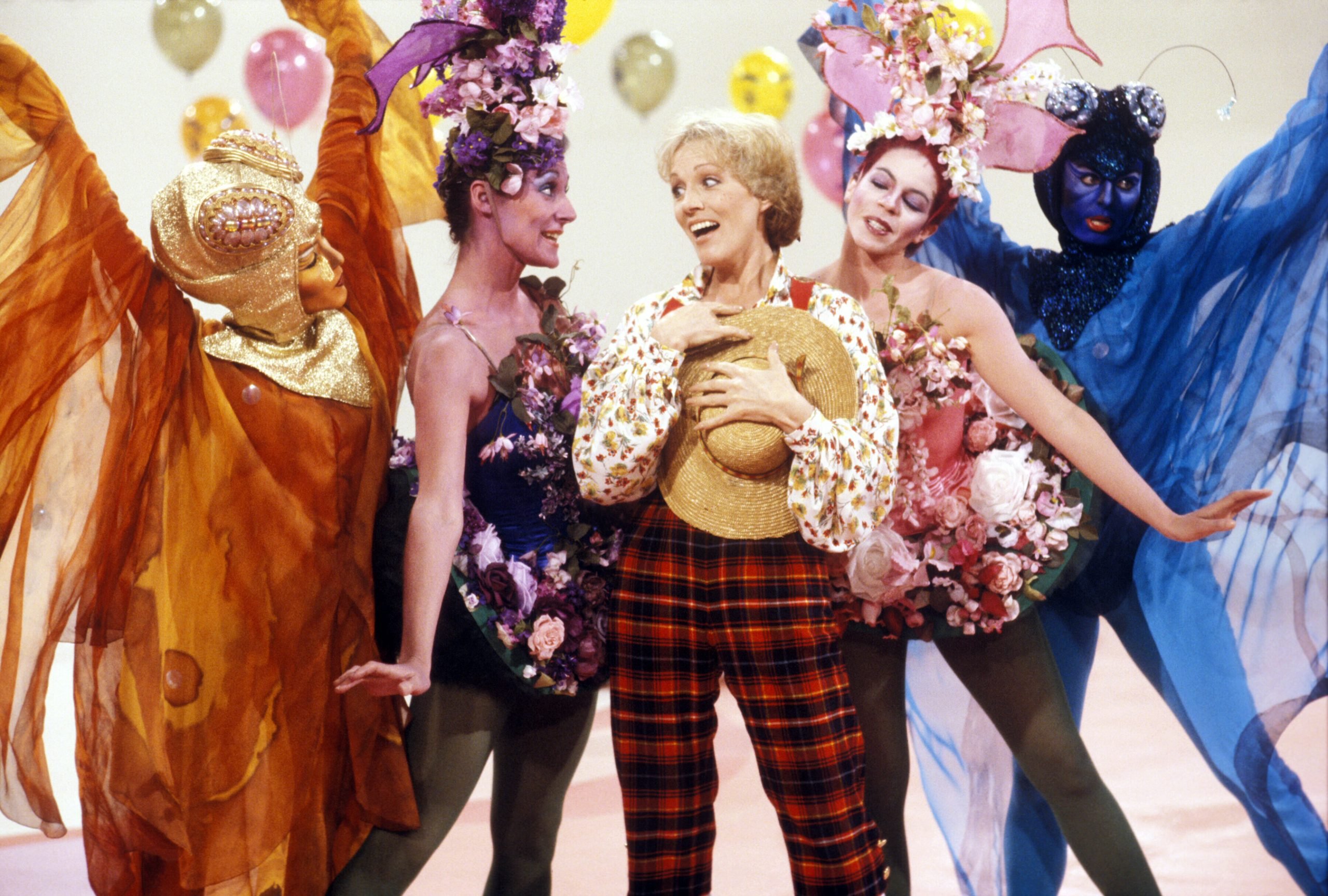 But if Julie viewed this as an opportunity to break free of the shackles of Mary and Maria, it didn't really work. In fact, many of the reviews in their headline didn't proclaim that Julie Andrews had gone topless, but, as in the case of The Daily Journal of Franklin, Indiana, it was "Mary Poppins Goes Topless."
In its review of the film, the Chicago Tribune rhetorically asked, "Why would Julie Andrews do a thing like that? First, because it was in the script; second, because she is sick and tired of being thought of as 'oh-so-sweet;' third, because she's quite nice to look at; and fourth, because she wanted to make the same point as Blake Edwards — that the denizens of the Hollywood film community are totally amoral creatures who will do anything to make a buck."
Below is Julie and her daughter, Emma Walton Hamilton!
View this post on Instagram
"At first," Julie said in a television interview, "when Blake suggested I do that upper torso shot" — which is what she prefers to call the topless scene — "I believe I said, 'Oh, yes?' But after one lives with the idea for 10 years, one gets used to it. When the moment of truth came, it really was not difficult at all. There was a closed set. It was very quiet. Just the crew, and they had seen everything before so they weren't very interested. Blake may have felt that it was about time I was emancipated."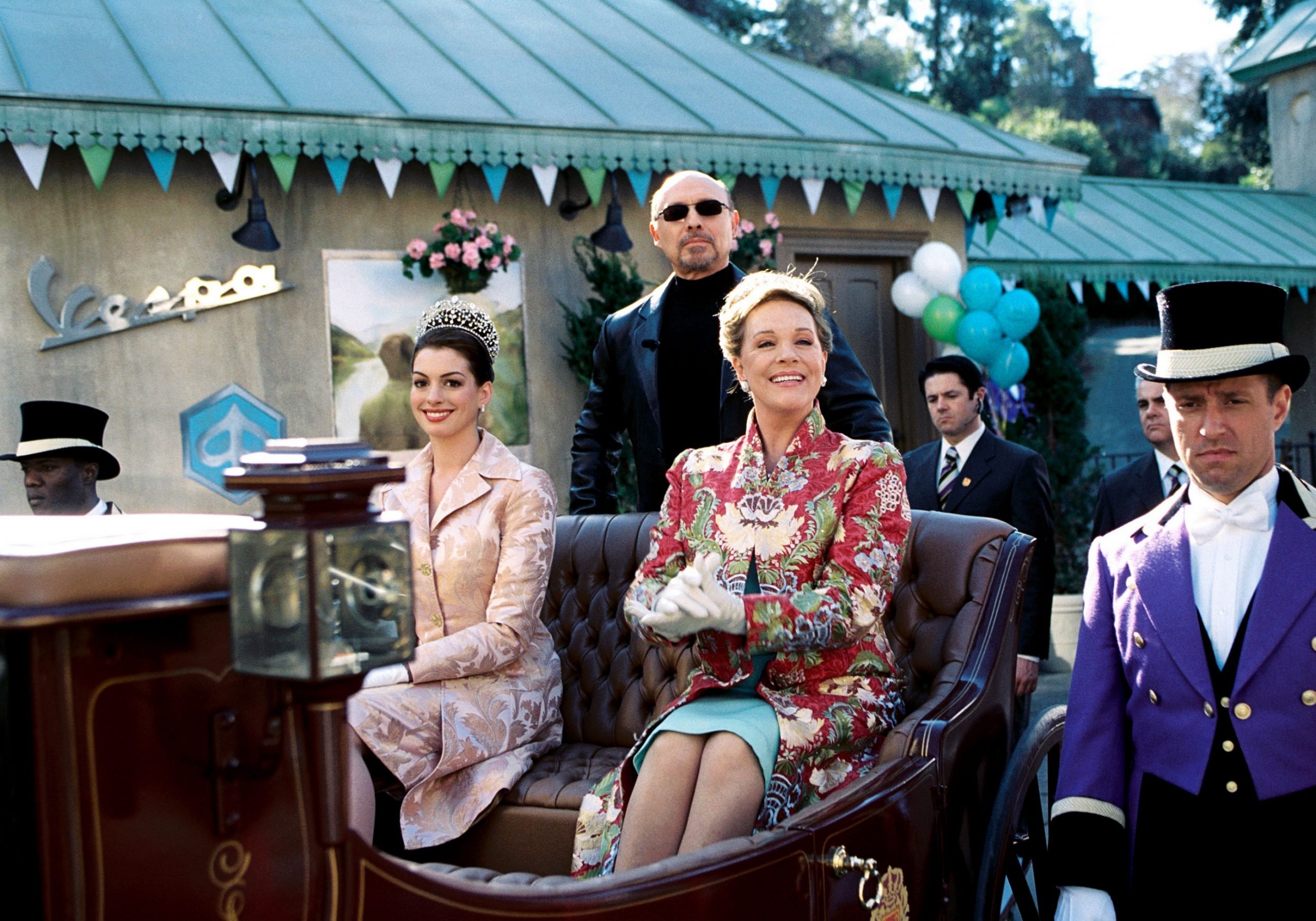 "It was daring," she admitted to the Chicago Tribune. "It even felt daring while we were filming. And that made it so enjoyable. But more than all of that, I loved doing S.O.B., because the film is important to Blake. I've been watching it grow and mature for the 10 years since he started writing it."
Author Richard Stirling, in the pages of Julie Andrews: An Intimate Biography, notes that when S.O.B. opened in London, The Times commented, "Julie Andrews is the Peter Pan star who turns Emanuelle for the good of the grosses. When she finally bares her breasts, she does it with the awesome deliberation of someone who knows that this is indeed a moment of motion picture history."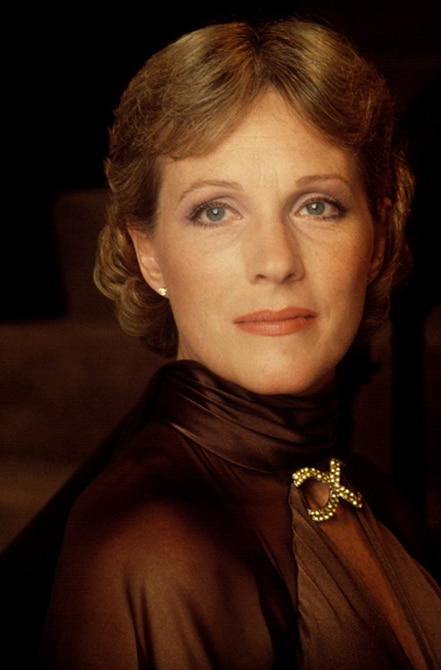 Except that, in the end, it wasn't. Writes Stirling, "One month after Julie's attempt to demolish her image hit the cinema screen, her childhood rival Petula Clark opened in the first West End stage revival of The Sound of Music, with advance sales of more than one million pounds. Forty-eight-year-old Petula earned rave notices from the critics and the real Maria von Trapp, with crowds hungry as ever for a musical of hope and happiness."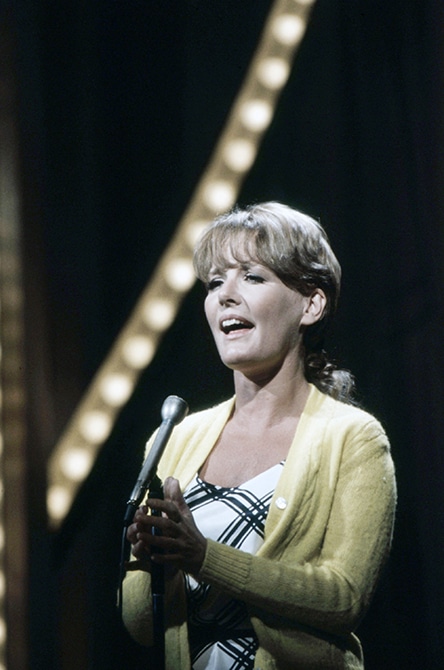 Ironically, Julie's career slowed down a great degree from 1986 to 2000, and when she came back? It was as the voice of Queen Lillian in the Shrek film series and as Queen Clarisse Renaldi in a pair of The Princess Diaries movies. Things have, you might say, gone full circle, but Julie Andrews insists that she isn't and hasn't been concerned about her image.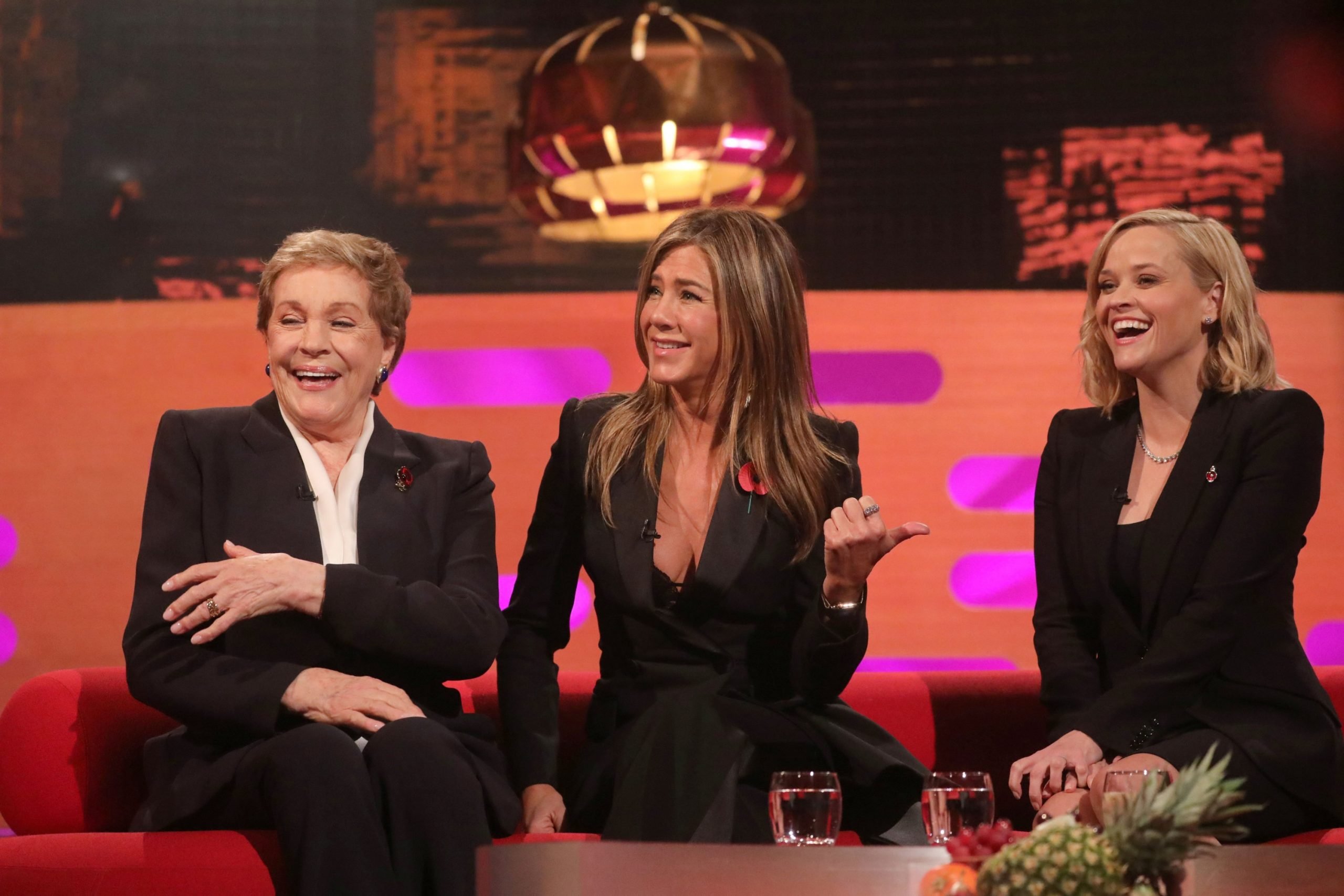 "I think if I worried terribly about my image, it would be very foolish," she related. "I would constantly be doing things like Mary Poppins and I'd never grow or I'd never expand or sort of stretch my talents. And so I think it would be rather dumb to just stay in one place."
At the same time, if that "one place" are things like Mary Poppins and The Sound of Music, there are worse places to be.
Let's revisit with the incredible cast of Sound of Music:
For more of these throwback videos, check out our YouTube Channel!