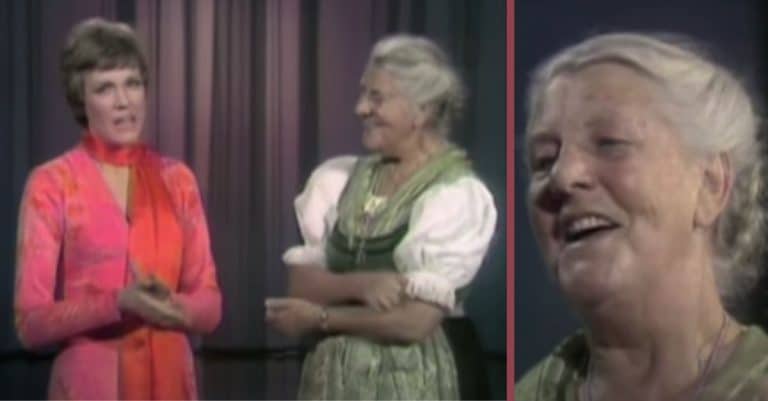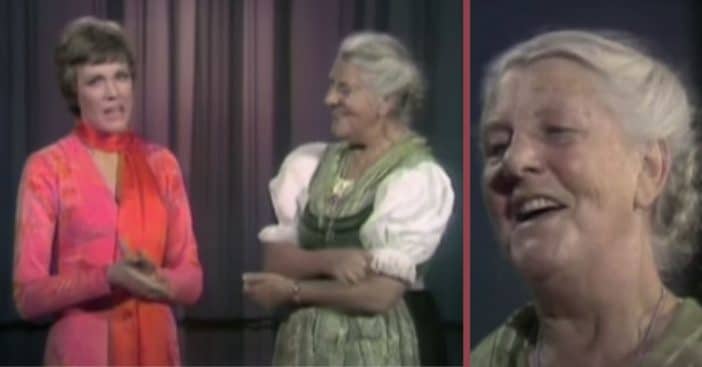 A lot of fans of Julie Andrews may not even know that she actually met the real-life Maria von Trapp, and even got the opportunity to sing with her! Part of the 45th anniversary Blu-ray edition of The Sound of Music, it included this little clip of Maria teaching Julie how to properly yodel. It was originally part of the show The Julie Andrews Hour. Remember that song, "The Lonely Goatherd"?
"High on a hill was a lonely goatherd, Lay ee odl lay ee odl lay hee hoo. Loud was the voice of the lonely goatherd, Lay ee odl lay ee odl-oo." Turns out that's not actually how you properly yodel, according to the real Maria herself!
Julie Andrews yodels with the real-life Maria von Trapp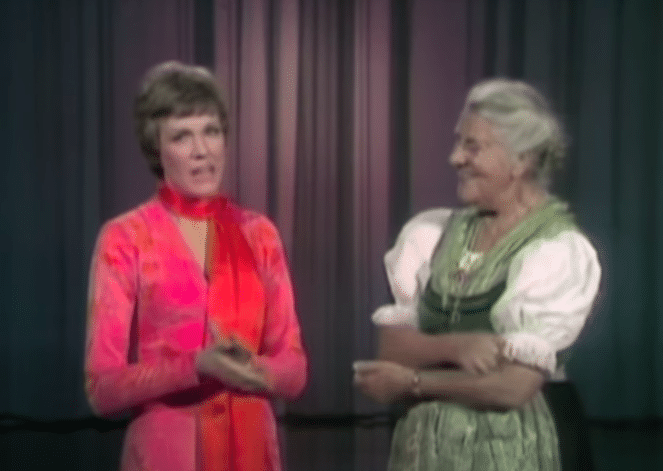 Of course, Julie, being the queen she is, opened their dialogue with a bit of humor. "You know I played you in the picture and you are you, and I am me, and since you are you and I was you, and since you're here, and I'm here, and I was you, um…I want to know, how was I?" This brings the audience into giggles.
RELATED: This Von Trapp Child Was Also Seen In 'The Brady Bunch' And 'The Waltons'
"You were absolutely wonderful," Maria says. "But," she adds. She goes on to tell Maria that the yodeling wasn't exactly on par with how it normally should be. That's when we get to witness Maria's singing skills! After Maria teaches Julie, they both begin singing together and Maria adds a gorgeous harmony to Julie's melody. It was likely rehearsed before the show, but it still doesn't make it any less magical!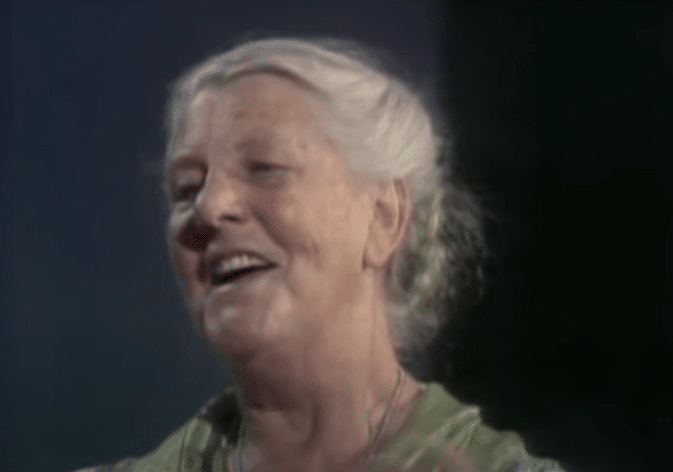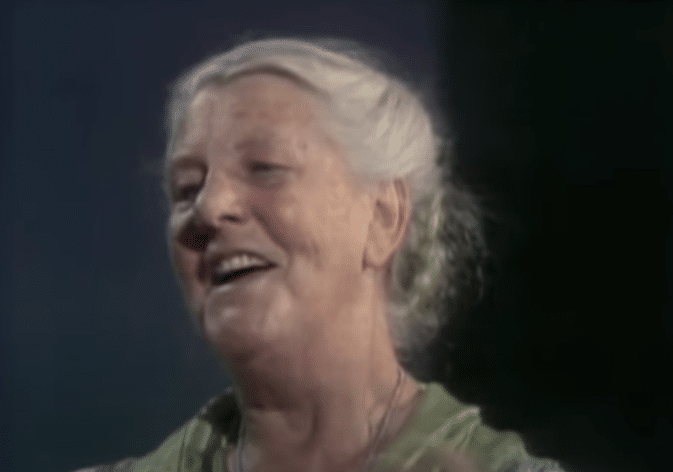 Check out the entire clip below to see these two amazing ladies sing together. What a legendary moment in time!
Please enjoy our Cast Then & Now of the incredible Sound of Music: