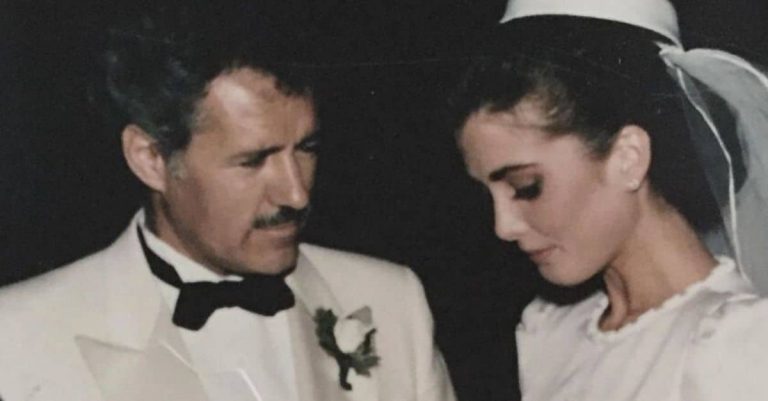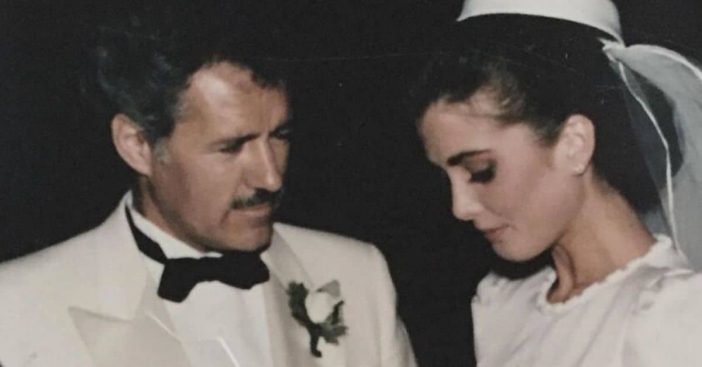 After the passing of Jeopardy! host Alex Trebek, his widow Jean shared a very beautiful throwback photo. She shared a photo of their wedding day, at the moment that Alex is putting a ring on Jean's finger. They both look stunning in white and it is a rare glimpse at their personal life.
In the caption, she thanked fans for their support. Jean wrote, "My family and I sincerely thank you all for your compassionate messages and generosity. Your expressions have truly touched our hearts. Thank you so very, very much. Many Blessings to all, Jean Trebek"
Jean Trebek shares a beautiful glimpse of her wedding day
They were married for 30 years before Alex's passing due to pancreatic cancer. They had two children together, Emily and Matthew. About a week ago, Jean shared a photo of her kids looking all grown up! Matthew owns restaurants and Emily is an interior designer and house flipper.
RELATED: Remembering 30 Years Of Love Between Alex And Jean Trebek
Mike Richards, the executive producer of Jeopardy! revealed that Alex spent his last day spending time with Jean. They sat on a swing and watched the horizon and it was always how Alex wanted to spend his last day on Earth.
View this post on Instagram

Mike also said that Alex wasn't in pain and it sounds like he passed away peacefully. It is still very tough news for Alex's family and his fans, but it must bring some relief to know he wasn't suffering. Sending our condolences to Alex's family, friends, and fans.