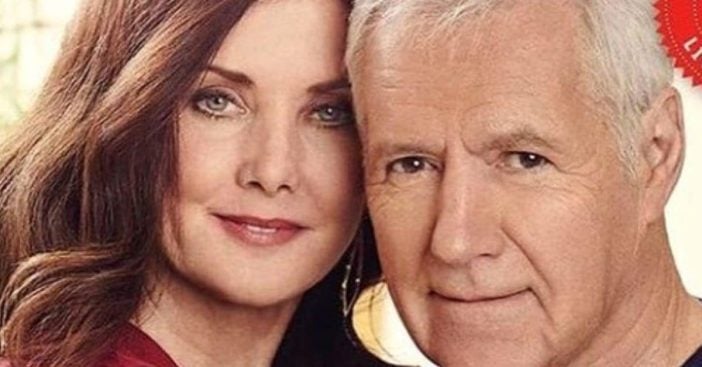 Sadly, Jeopardy! host Alex Trebek died at the age of 80. He had been battling stage 4 pancreatic cancer but was continuing to work up until his death. Jeopardy! producer Mike Richards shared the comforting story of how Alex spent his final day on Earth.
He reportedly spent the day with his wife Jean. They had been married for about 30 years. They were sitting on their porch, watching the horizon. It turns out that Alex had described this exact scenario in his book.
Alex spent his final day with his wife Jean
Mike said, "Even in his book, he described that he wanted his final day to be sitting on his swing next to his wife, Jean, and kind of watching the horizon and he got to do that. He was coherent, he wasn't in pain and the fact that he had a nice, final day makes all of us in the 'Jeopardy!' family feel much better."
RELATED: Remembering 30 Years Of Love Between Alex And Jean Trebek
In addition, after Alex's death, Mike released a statement that read, "This is an enormous loss for the 'Jeopardy!' staff, crew and all of Alex's millions of fans. He was a legend of the industry that we were all lucky to watch night after night for 37 years. Working beside him for the past year and a half as he heroically continued to host 'Jeopardy!' was an incredible honor."
Mike talked about Alex and his importance on 'Jeopardy!'
He continued, "His belief in the importance of the show and his willingness to push himself to perform at the highest level was the most inspiring demonstration of courage I have ever seen. His constant desire to learn, his kindness, and his professionalism will be with all of us forever."
It is nice to hear that his last day on Earth was a good one. He will be missed. In conclusion, learn more about Alex's final day:
This story may contain one or more affiliate links on which we may earn a small commission.