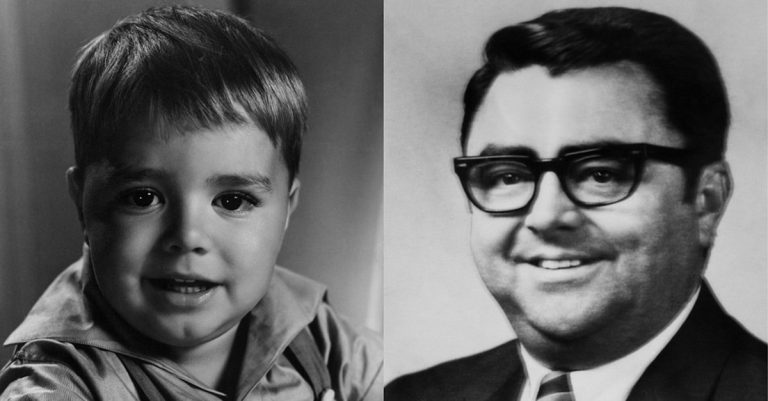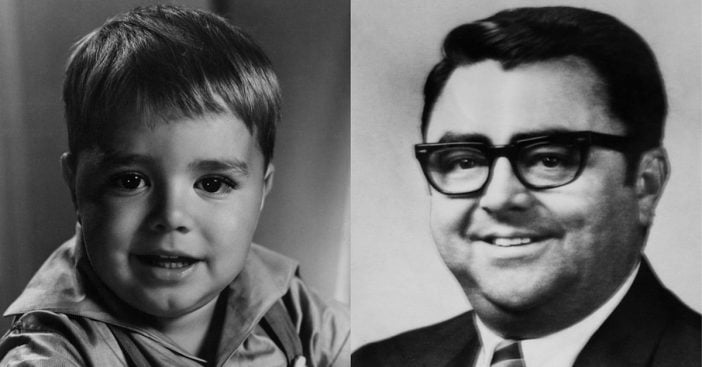 UPDATED 7/11/2022
There's something odd about referring to a man in his sixties as "Spanky," and yet if George McFarland was still with us, that's exactly what he would have wanted to be called. It seems that all of those stories of former cast members from the classic Our Gang/Little Rascals comedy shorts being bitter adults who felt screwed over and discarded by the business once their cuteness turned to awkwardness, wasn't really the truth. Certainly not where George … uh, Spanky … was concerned.
Rick Saphire, an entertainer turned manager, who worked with the former head of the He-Man Woman Hater's Club in his adult years, emphasizes, "You know, he was Spanky. And he was proud of it. Even his wife called him Spanky; that was just his name. Where so many of these kids go wrong is they don't have a proper exit strategy going into it. The same thing holds true today where the child stars and their families think that it's going to last forever; that they will automatically transition from whatever they're doing as a kid into the rest of their life, and it doesn't.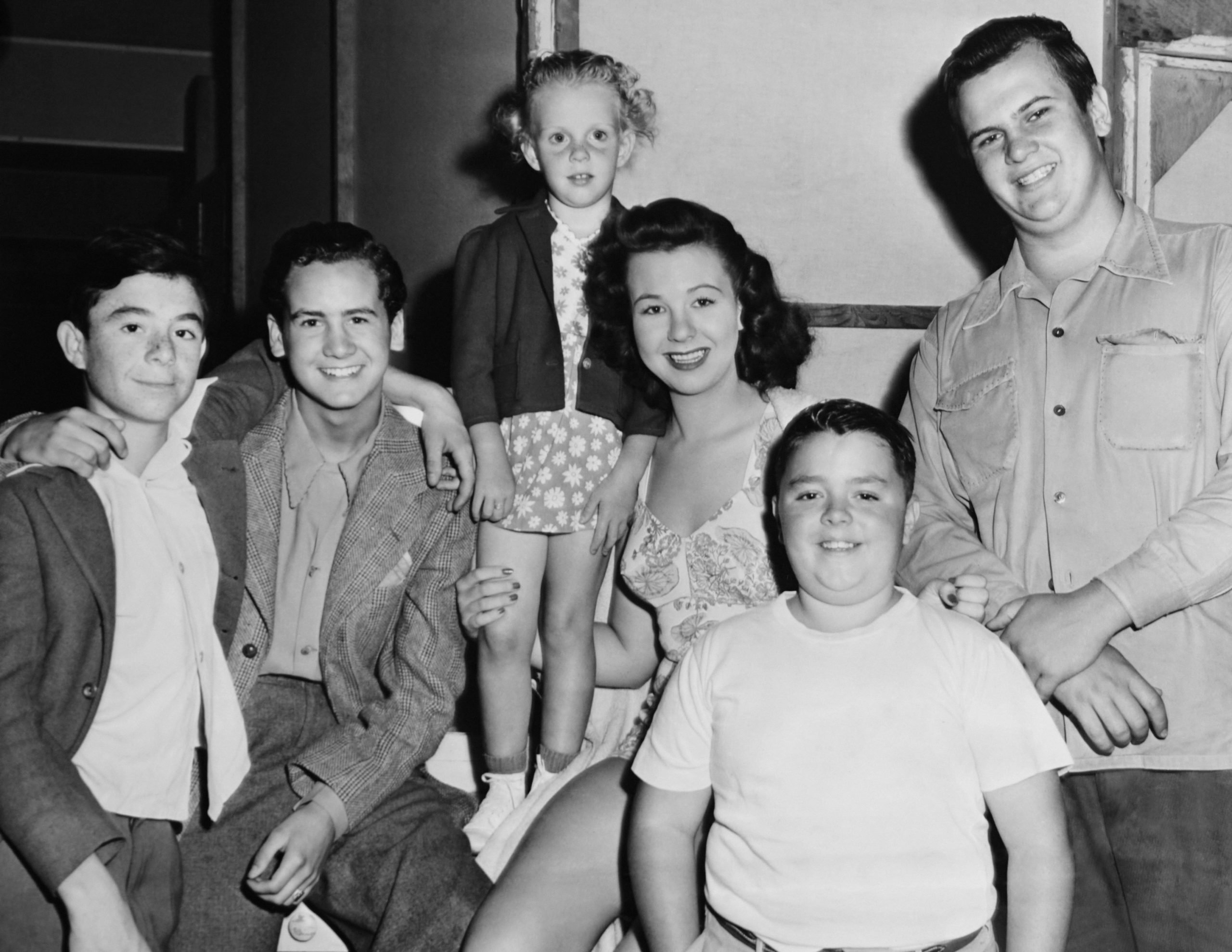 "Spanky," he continues, "had a healthy attitude about it, because when he was around 13 he had already outgrown his cuteness. At that age, especially boys, get kind of awkward-looking, and the voice changes. Spanky was also putting on more weight and he just didn't look like he fit in the movies.  When his contract was up, he moved on. He used to say that he was slinging hash, he owned a restaurant, he had a steak sauce he manufactured, he worked at a gas station at one time and he hosted a local kid's TV show where he wore a beanie and introduced the Our Gang or Little Rascals comedies. But he did not have any illusions of being a movie actor like Tommy Bond or Alfalfa did. Darla stayed in show business very successfully, but she became an entertainer more than an actress. She was a musical performer and did well."
Spanky, Tommy (aka "Butch"), Alfalfa, Darla … Sounds like a reunion with old friends, doesn't it?
George Becomes Spanky of The Little Rascals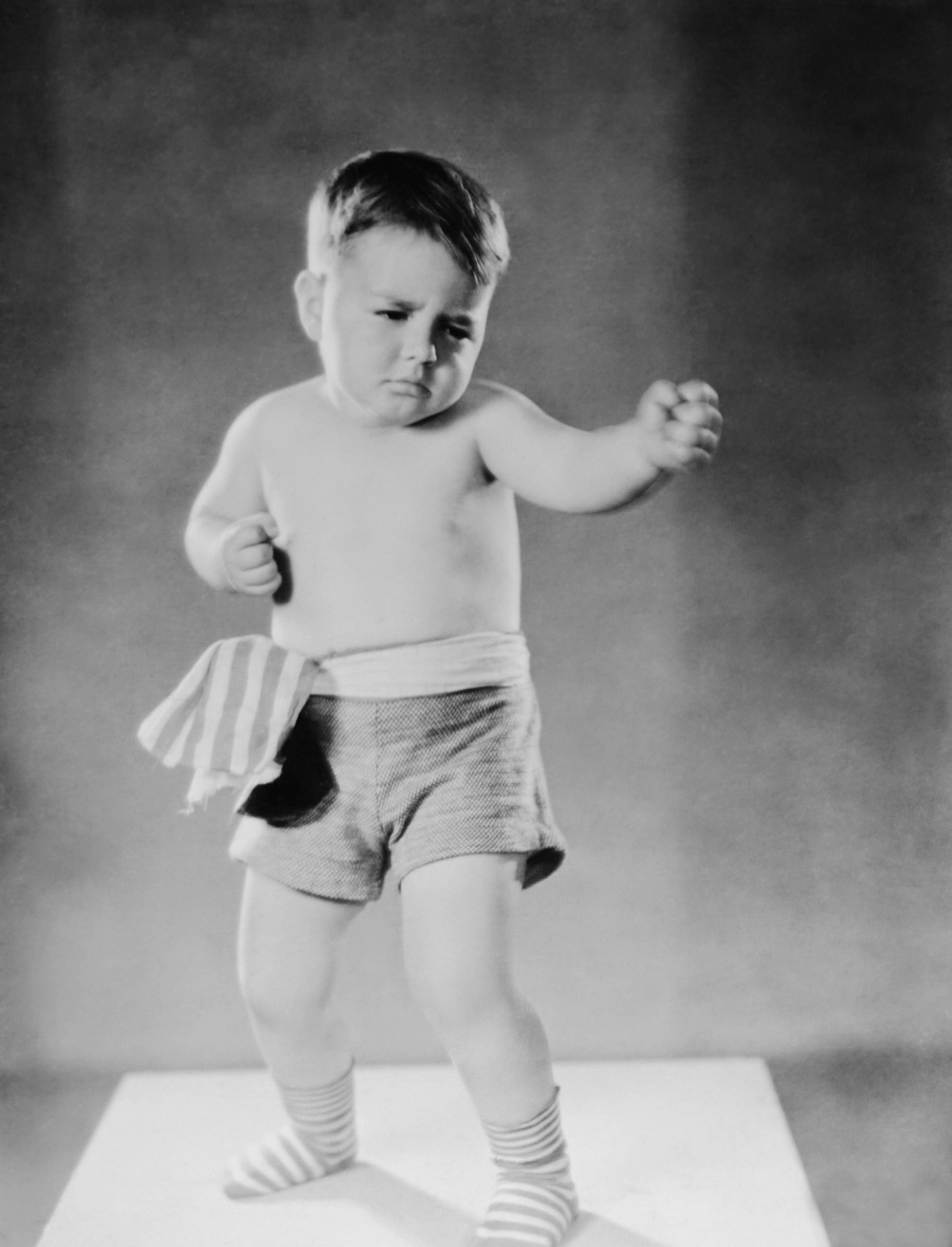 George McFarland was born on October 2, 1928, in Dallas, Texas to parents Virginia Winifred and Robert Emmett McFarland and was one of three kids. When he was really young, George (who his family referred to as "Sonny") got to work, modeling clothing for a Dallas department store and was featured on Dallas billboards and in print advertisements.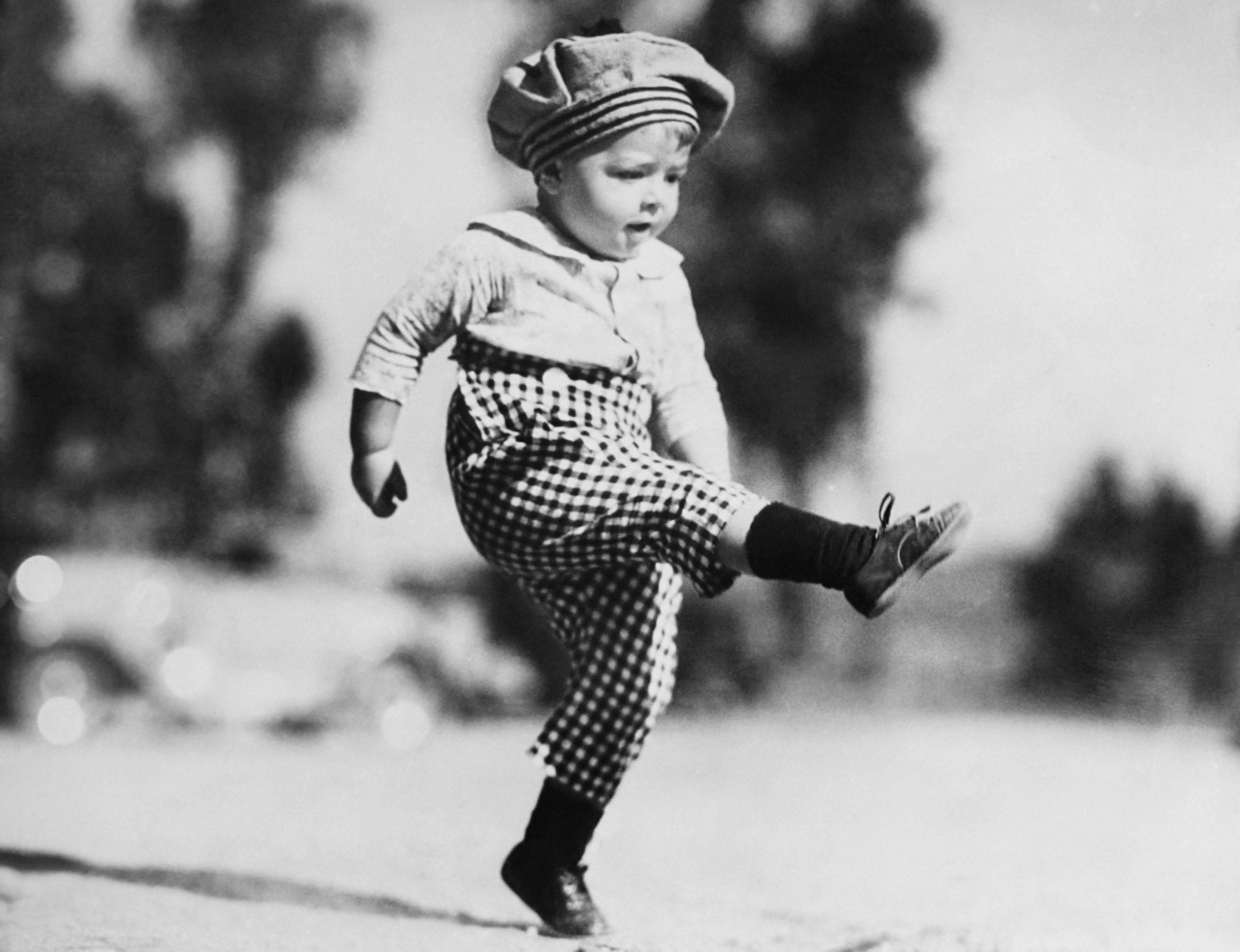 "I also did a one-minute film commercial for Wonder Bread that was shown in local theaters in the Dallas Fort-Worth area," Spanky related to Harry Smith at CBS News. "I guess my aunt thought I was cute enough to send a copy of that commercial to [producer/director] Hal Roach, who was on an ongoing search for kids. He obviously looked at the clip and saw something that he liked. Had the parents bring me out, had a screen test and the fat kid got lucky."
Spanky and His Original Gang
The Little Rascals (which were originally called Our Gang, but retitled when the comedy shorts began airing on television — just to clear up the confusion) began in 1922 with silent shorts. It was a decade later that the newly-christened Spanky, at the ripe old age of three, became a part of the group, which would include Matthew Beard as Stymie, Tommy Bond as Tommy and, later, Butch; Scotty Beckett, Billie Thomas as Buckwheat, Carl Switzer as Alfalfa, Darla Hood and Eugene Gordon Lee as Porky.
While all of the kids were great, Spanky was the absolute standout: naturally funny and with the greatest reactions you could possibly imagine — which is why they kept him a part of the gang for as long as they did. "I did them for 13 years, from 1931 to 1944," said Spanky. "That was longer than most, and three years longer than the next, which was Buckwheat, which was 10 years. I did 95 out of 121 shorts that were filmed. I also did 14 feature-length motion pictures during my tenure with Roach and MGM. But when it was over, I told my parents, 'I'm tired of it. I don't want to do it anymore.' And they were, like, 'You're going to have to find something else, then.'"
Making a New Life for Himself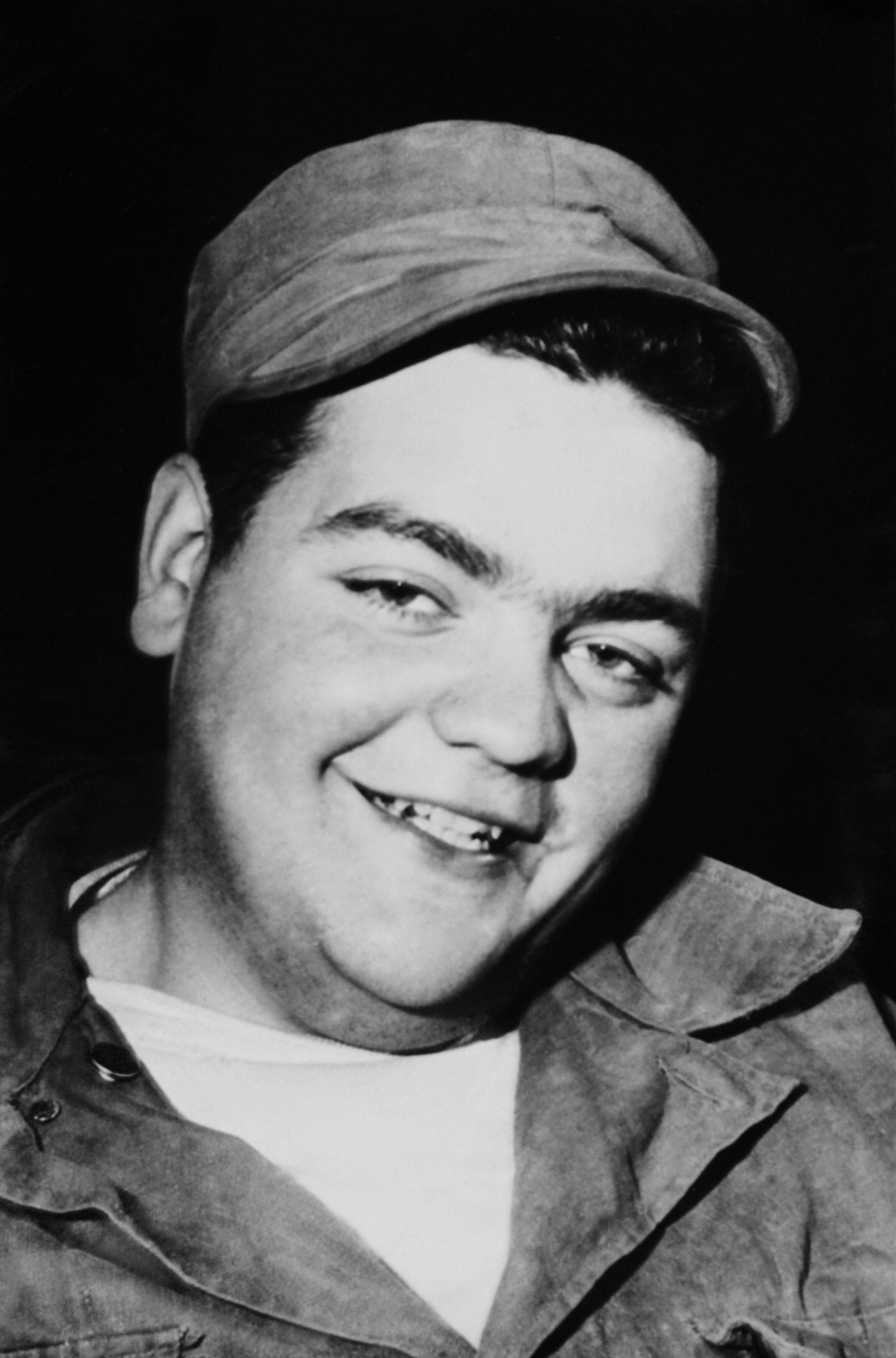 In 1952, Spanky was 24 and he decided that he would join the United States Air Force. Upon his return home, he toyed with the idea of acting work but found that no one would hire him, so he began working some of those jobs described above. In 1955 he hosted The Spanky Show on Tulsa, Oklahoma's KOTV, with a studio audience and celebrity guests and installments of The Little Rascals being shown. That lasted until 1960, when he worked more odd jobs until he found his calling at the Philco-Ford Corporation, eventually becoming a national sales training director. He made personal appearances, was a guest on talk shows, and served as general manager of The Nostalgia Channel in the 1980s. Along the way, he'd gotten married to Doris McFarland in 1967, and they have three kids.
Goin' to College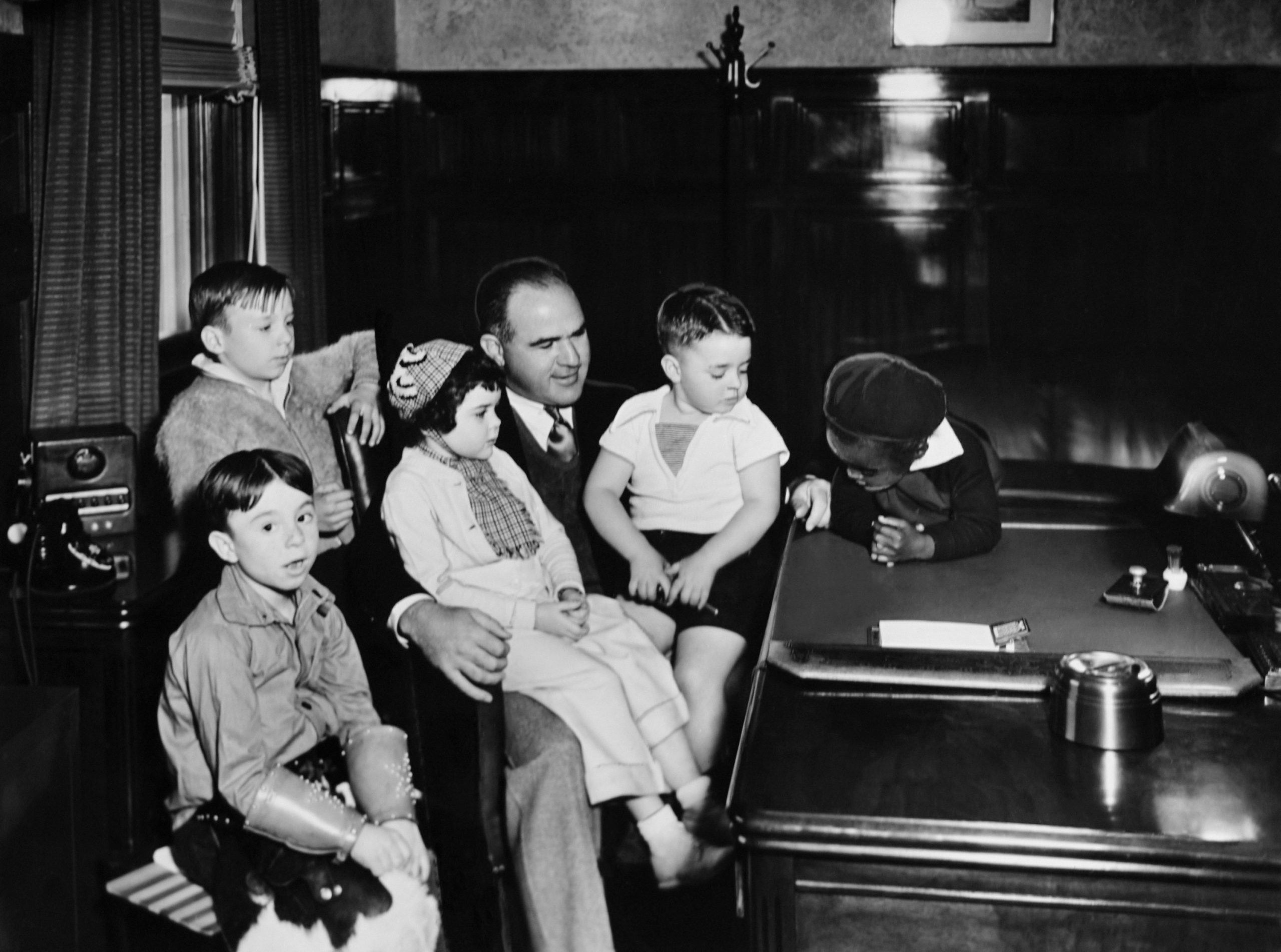 Rick Saphire, who managed Spanky's college tours, where he shared his memories of his days as part of The Little Rascals, points out that some of the earliest years were pretty dim, given that he began shooting the shorts when he was just three. Also, at the time he thought every kid was in the movies; that this was just something normal kids did.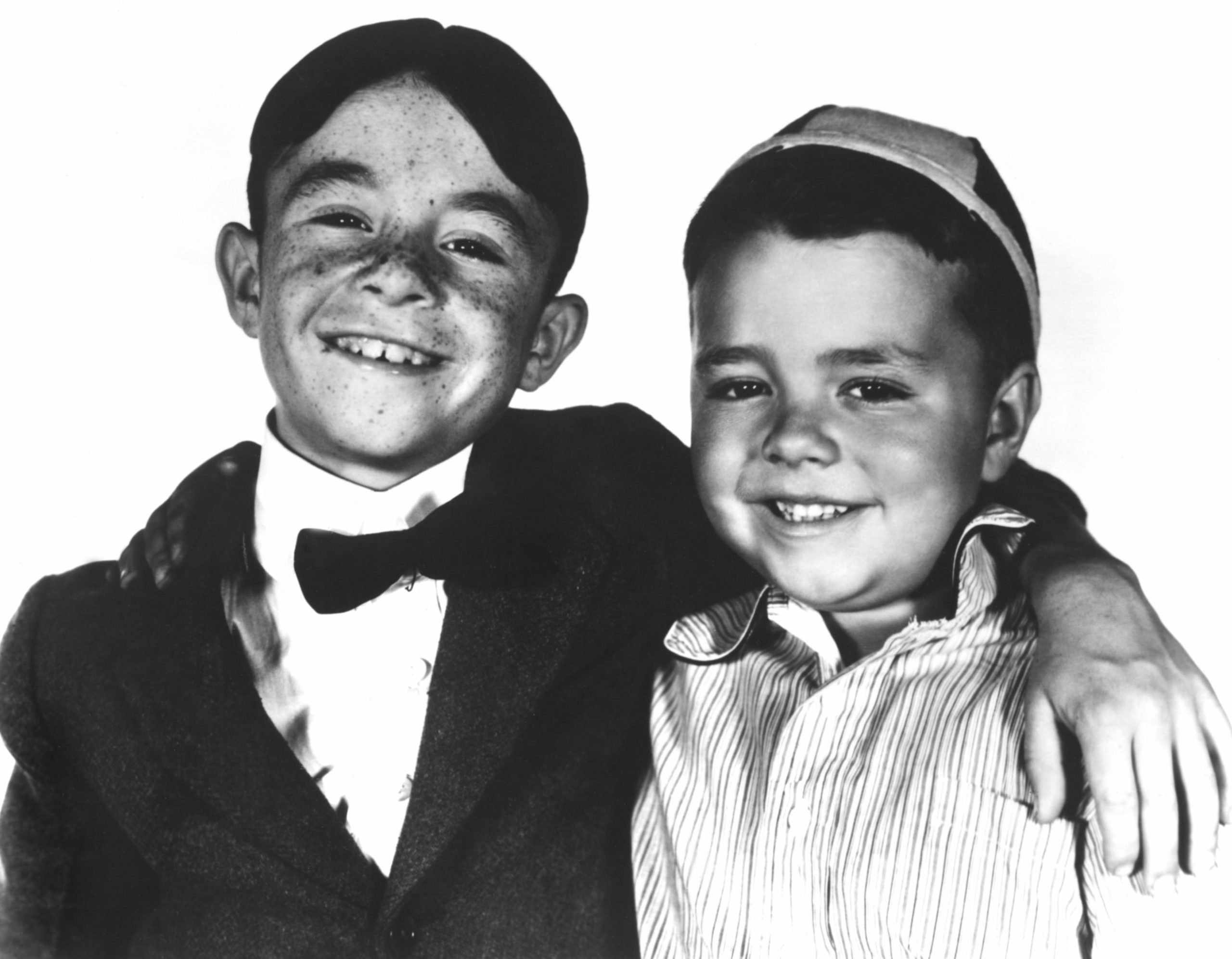 "When he was five or six," Rick says, "Spanky thought that every kid woke up and went to school on the set — that was just his life at Hal Roach Studios. And then they transferred over to MGM for the rest of their run, and he saw primarily the same kids all the time and worked with them as they spit out movies like crazy. That was his life. When we did our college tours, we would open it up for a question and answer period and the questions were all pretty dependable; you knew what they would be. They'd ask things like, 'Do you remember when Petey [the dog] did this or that?' He didn't want to let his fans down, so he made up the most logical answer to the question. He would just make up a whimsical story or a funny story that fit the occasion, because he just didn't have a memory of those early days. But he loved looking back and talking Spanky."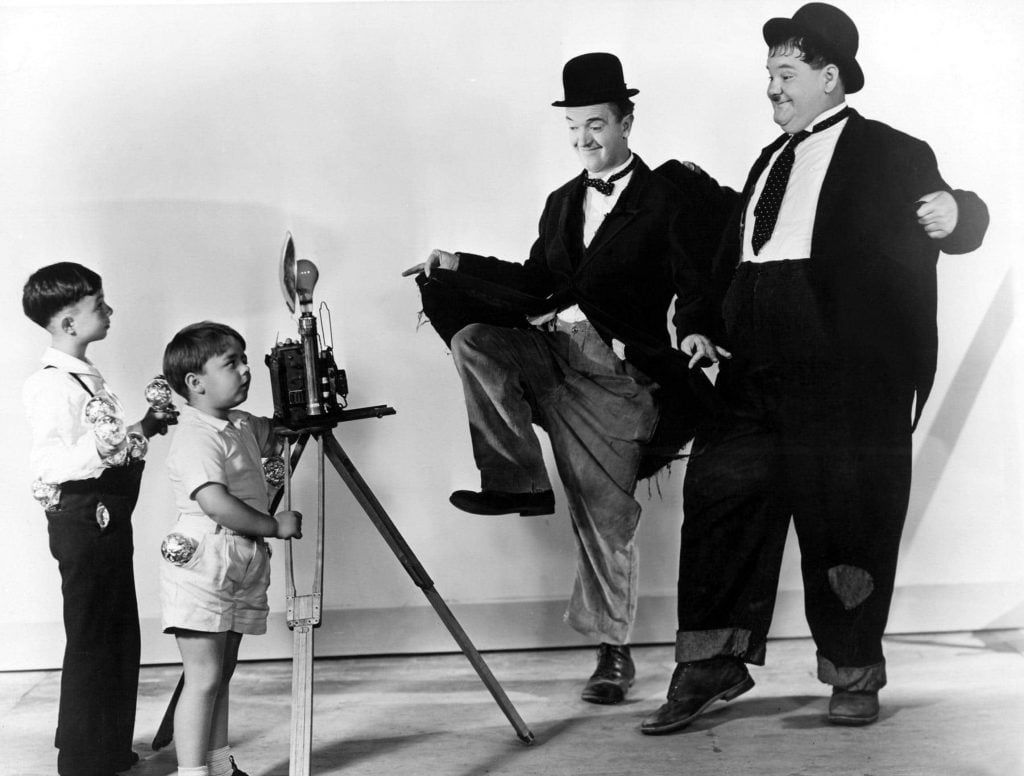 Rick was the first person to approach him as an adult to make appearances. "When his acting career was over," he explains, "Spanky had a theatrical career in movie theaters. Hal Roach put together 'Spanky On Tour' where he would go to movie theaters in major cities all over the country, promoting Our Gang and The Little Rascals. That's part of his career which has been forgotten. I went to see Spanky at a local TV station in Philadelphia because he was either working for Philco-Ford or Magic Chef at the time, but he was doing a local appearance and he was a curiosity."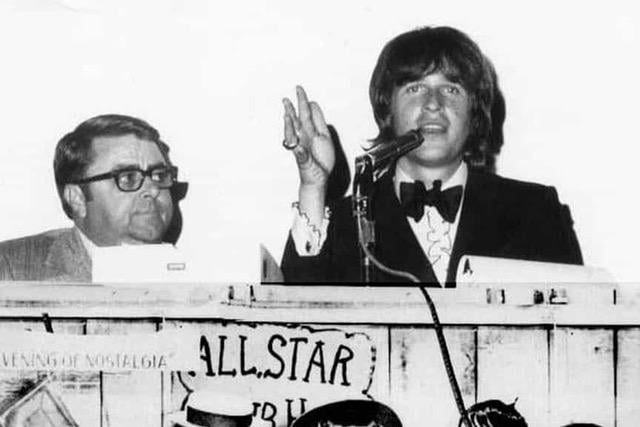 Rick was given permission to come down and meet him and they sat down with each other, discovering that they had many things and people in common. Rick asked him if he'd be interested in performing on the college circuit, which meant that they would go from college to college, Spanky would do a presentation and then take questions from the audience.
"It was the early 1970s and everything in the colleges was a protest," notes Rick. "There was a big riot at Kent State University where some kids were shot — it was during the Vietnam War. I said, 'I think some of these college kids might enjoy reminiscing about something they grew up with,' because those kids would have grown up in the 1950s watching The Little Rascals. So we left and he called me later and said, 'Okay, let's do it,' and then he added — and these were his words — 'I can't believe that college kids of today are going to be excited about coming to see a little fat man who hasn't made a movie in 30 years.' And I said, 'Spanky, I guarantee you're going to get a standing ovation before you even open your mouth.' My problem was that after he agreed to do it, I had to now invent a show, because I'd never produced a college show in my life."
Pulling the College Tour Together
As it turned out, Spanky really didn't need to worry about it. They traveled to different colleges armed with 16-millimeter film, slides, and audio cassettes. "It wasn't like today where you'd just pop a USB in a computer," he laughs. "As it turned out, he loved to talk about his career. He got a big charge out of having me run the films on screen while he sat in a chair on stage and watched the film along with the audience. Then when the movie was over, he had anecdotes and answered questions about the particular movie that we'd watched.
"What surprised Spanky," Rick adds, "is that most of those college kids thought that the Our Gang or Little Rascals films were made for television; they always called it a TV show. Even today there are a lot of people who think they remember everything about Our Gang and say to me, 'How long was that show on the air?' But that's how they were introduced to it, on television."
The tour went on for a few years, but things "started wearing thin and the times were changing," he says. "The whole market changed and the Little Rascals weren't shown like they had been. So now, kids going to college might've been sort of familiar with Spanky, but all of that wasn't a part of their wonder years. After that, we started doing theater tours, and that's where we put Spanky and Stymie and Darla together."
'Can I Have Your Autograph?'
This, too, petered out, but then Spanky got very excited about getting involved in autograph shows, from which celebrities can make a lot of money while interacting with their fans. "By that point," Rick explains, "we had stopped doing the colleges, Spanky moved to Texas and I was no longer managing him. Not because we didn't have a wonderful relationship, but there just wasn't any work in that area. His daughter helped a little bit to get him some appearances and he did golf outings and that sort of thing, but I wasn't into that. I was going out with other celebrities at the time, but he called me and he said, 'Ricky, I would really like to do a really good tour of autograph shows.' I said, 'Spanky, you'll make a fortune.' And I knew that he would, because I knew what some of my other stars were doing. I was very excited about it."
"For the autograph shows, there would have been no more perfect celebrity than Spanky McFarland, because he spanned from the beginning of talkies and his fame was intact right through the time we were booking him in the 1990s due to the fact that the films were still popular on TV and coming out on DVD. He would have made a killing, and I'm sorry that he didn't get the chance, because when he was playing Spanky, he, like the other kids, had a contract with Hal Roach that precluded them from receiving any kind of royalty or residual from the showing of these films in any medium, even mediums that had not yet been invented."
Many people assumed that by that stage of his life, Spanky would have made millions, but that wasn't the case as noted by that contractual clause. Points out Rick, "Spanky would tell people, 'I didn't make any residuals from the movies, but now I'm appearing as Spanky McFarland in colleges all over the country. This is my residual.' He considered these shows as the residual money he was making as a result of his working for Hal Roach."
An Unexpected Turn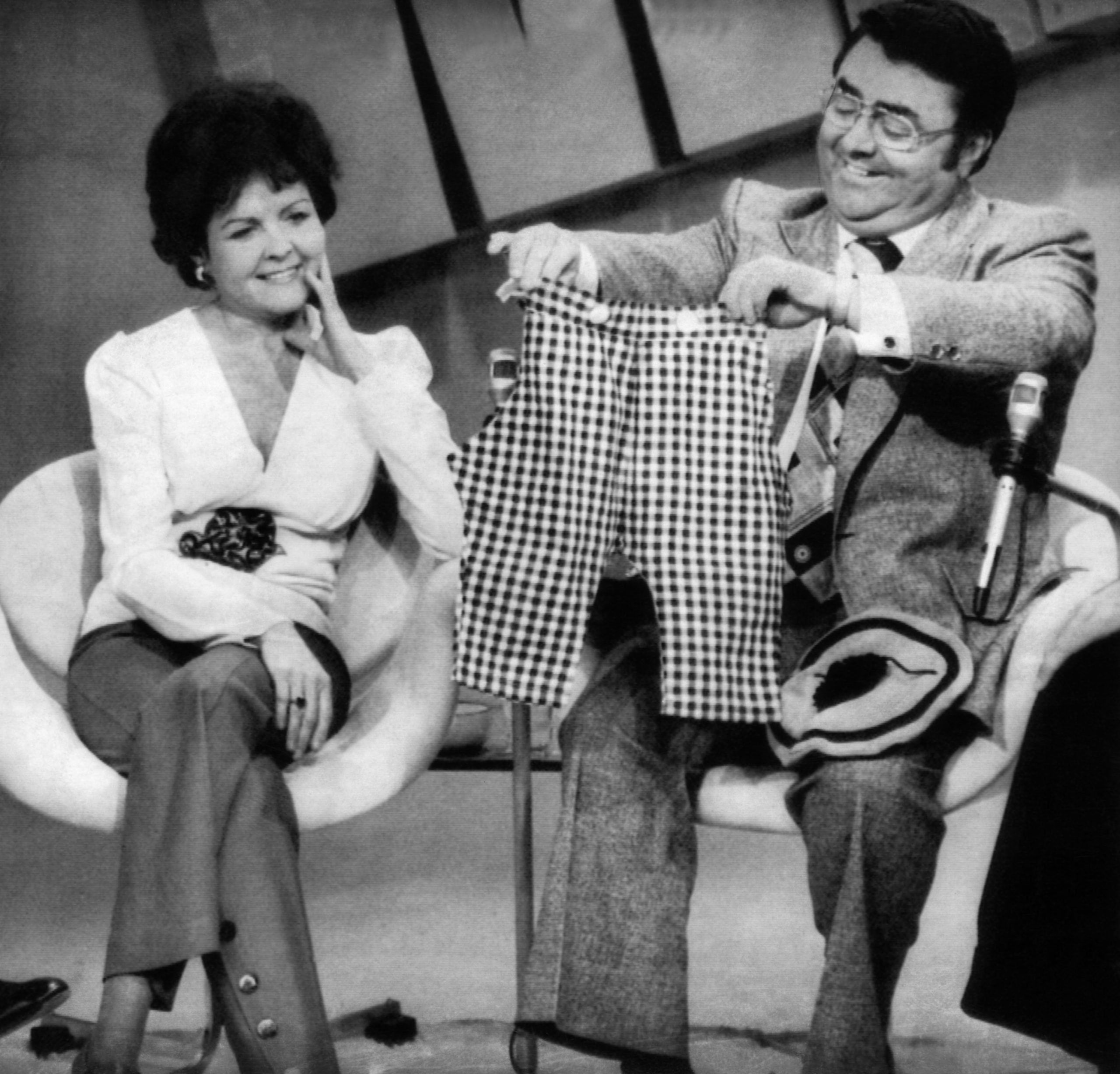 Once they agreed to do the autograph shows, Spanky told Rick he would put together a package of photos and things that could possibly be autographed, and mail them to him for approval. "From the story told to me by his wife," he reflects, "he put the package together for me, went to the post office to mail it, came home from the post office, laid down … and died. I received the package in the mail two days after he died and that was horrible. I couldn't open it for, like, a week. I stared at it and then I opened it and I still have all the stuff that he sent to me. I even have the postmark on the envelope the day he died."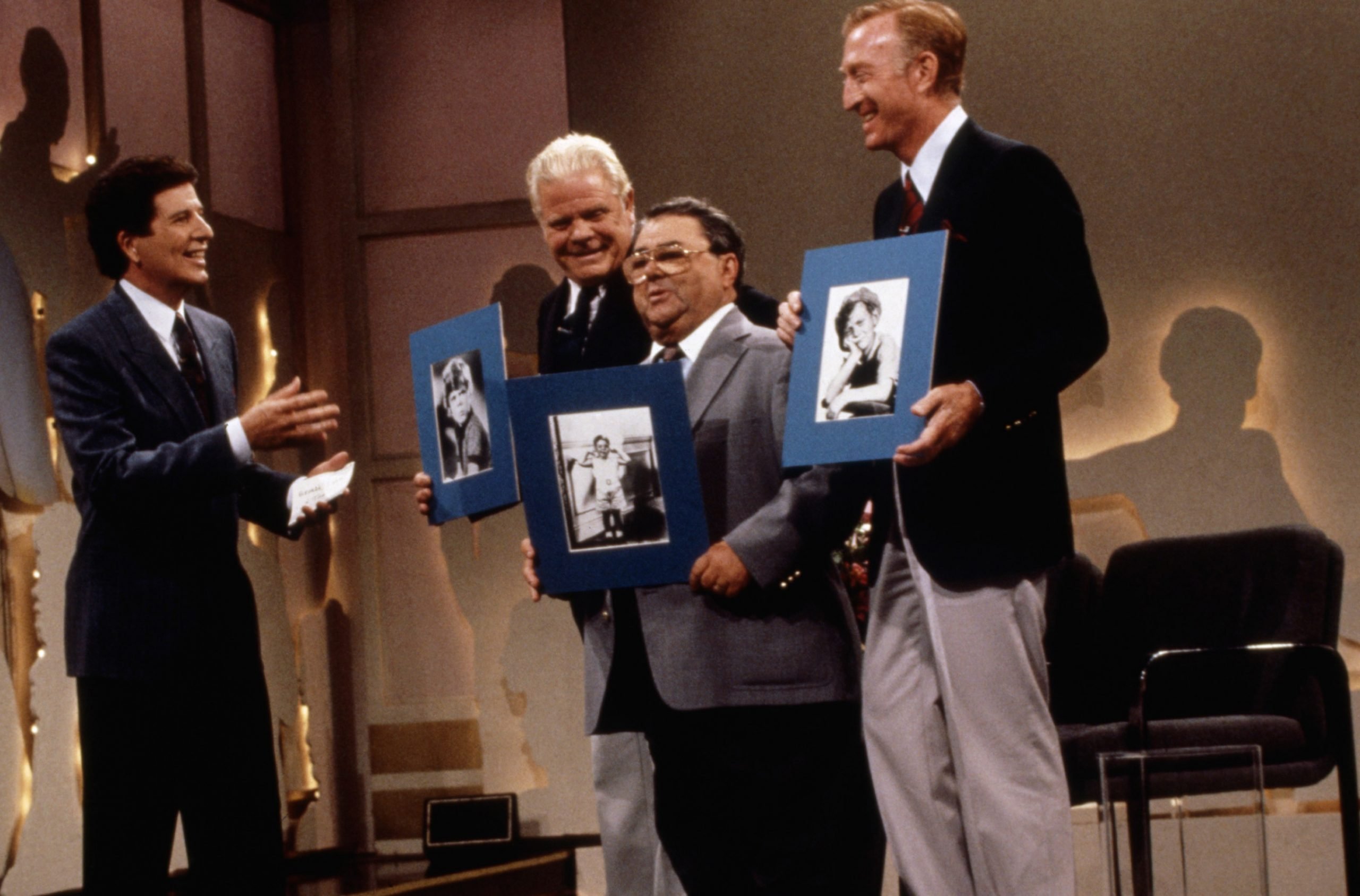 George "Spanky" McFarland died unexpectedly on June 30, 1993, at age 64, the cause believed to be either a heart attack or aneurysm. His memory, of course, lives on thanks to all of those filmed moments of that wiseass, but oh-so-funny, little kid who has delighted generations of fans.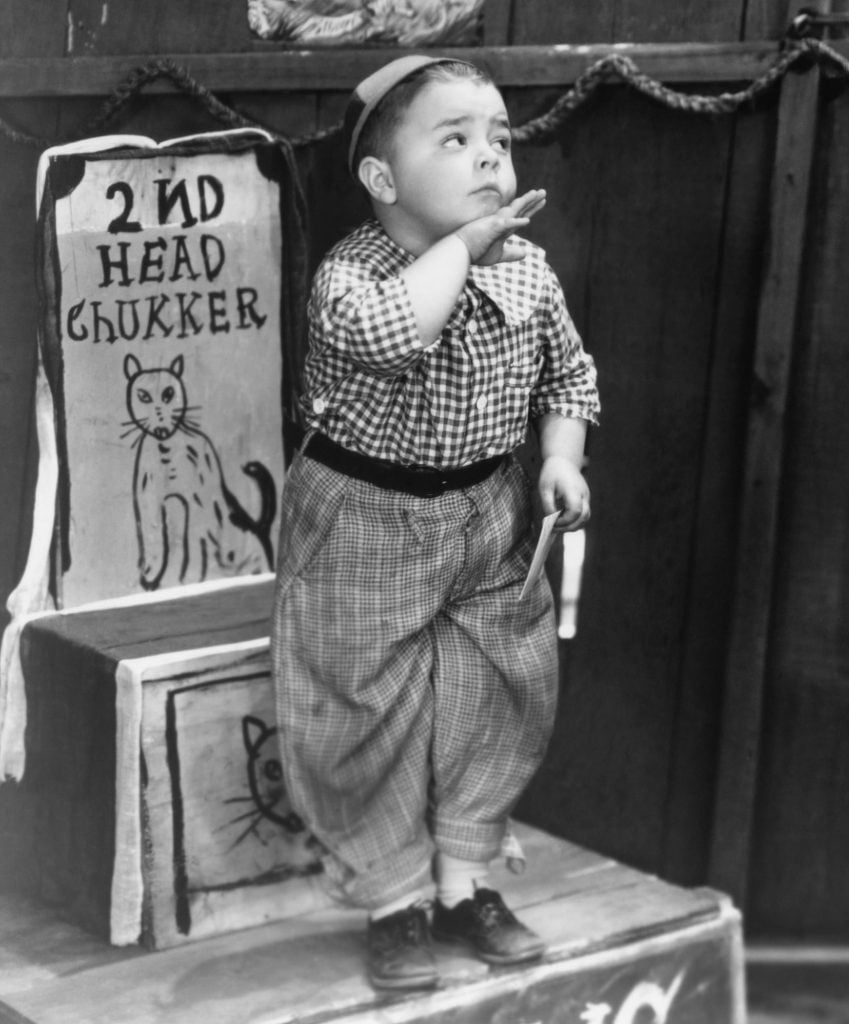 "Of all the people I represented over the years," closes Rick Saphire, "Spanky and [actress] Beverly Washburn were two of the people in the business who I feel were truly genuine. They weren't taken up by their past. They loved watching their work and were critical of themselves. They would talk to anybody and they weren't shy about taking money for appearances, but they loved doing them, because they felt secure in themselves. One thing I told Haley Mills [from The Parent Trap], who had a tough time looking back, was, 'Haley, I think you'll feel better about yourself if you make friends with that little girl,' meaning herself. Spanky was always friends with that little boy. He loved that little guy."
Check out our Then & Now from everyone's favorite rascals!
For more of these throwback videos, check out our YouTube Channel!