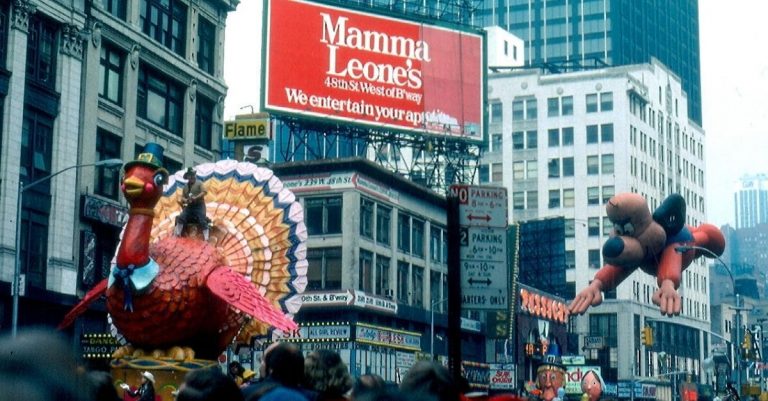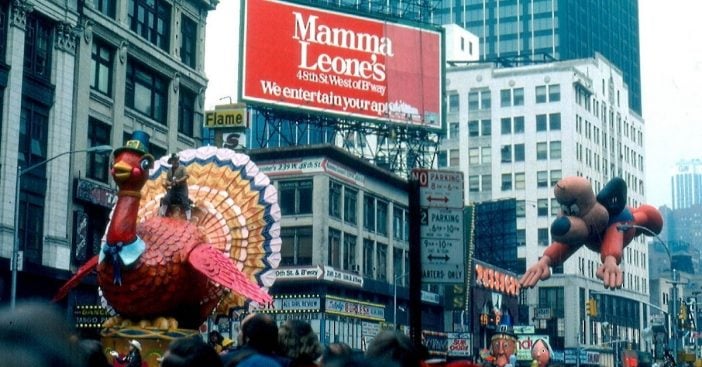 Since March, the coronavirus pandemic caused event cancelations left and right. Famously, concerts needed to postpone tours. Additionally, big events like the Fourth of July fireworks adjusted their format. After months of planning and figuring, Macy's 2020 Thanksgiving Day Parade can, in fact, proceed.
However, to accommodate the need for social distancing, the parade will look a bit different compared to previous years. New technology and locations allow people to still participate – but safely. As a result, viewers still have something to watch this fourth Thursday of November.
Macy's 2020 Thanksgiving Parade marches on
Those wishing to watch 2020's Macy's Thanksgiving Parade still can. Airing begins on NBC on November 26 starting at 9 a.m. Last year's parade drew in 3.5 million people to watch the parade in-person along its Manhattan route. This year, all viewers can watch only from their TVs. Meanwhile, the parade itself takes place primarily around the Herald Square area of Midtown, according to APP. The event wraps up around noon time.
RELATED: Out-Of-Control Balloons In The 1997 Macy's Thanksgiving Parade
"They're still going to see the floats. They're still going to see Santa and Broadway and all of these elements that they're used to seeing every single year," assured Susan Tercero. Tercero works as the executive producer of 2020's Macy's Thanksgiving Parade. She went on, "They're still going to see those things. They might have some differences in that we're going to see some social distancing. We're going to have masks, things like that. But it's still going to be the parade they know and love."
How performers and support staff stay safe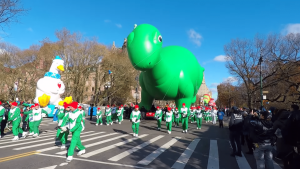 Somewhere between 8,000 and 10,000 individuals participated as performers, balloon handlers, and the like to make 2019's parade operational. However, 2020's Macy's Thanksgiving Parade hosts a staff of about 2,000. APP cites this as a 70% cut from last year. From Wednesday the 25 through Thursday the 26, those participants will film segments of the parade for people's viewing pleasure. The production aims to have most of the action filmed in real-time on the day of. And those participating take the stage at staggered intervals while maintaining social distancing.
In the past, 80 to 100 professionals handled the iconic balloons that floated down the streets to great celebration from spectators. Expect to still see some of the most beloved floats from across the decades! But in place of balloon handlers (specifically, actual people) the parade utilizes special rigged vehicles to navigate and anchor the floats. That allows viewers to still see balloons based on animated classics, and a new installment from Olay entitled "Her Future is STEMsational." This float celebrates women in science, technology, engineering, and math. Students can still feel hopeful for their futures as well; marching band performers scheduled for 2020's Macy's Thanksgiving Parade get their chance in 2021. Locals may still perform this year, according to APP. What are you most excited for during the parade?