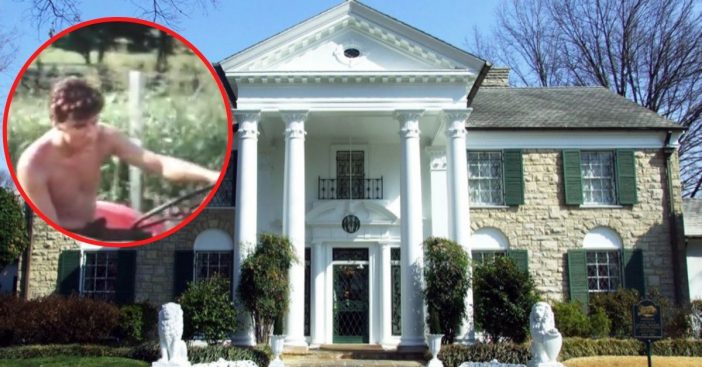 There is no shortage of celebrity gossip circulating around Elvis' life. But every once in awhile it's nice to look past the affairs, scandals, and screaming fans and remember the simpler times for the King. Elvis' famous property known as Graceland is now a National Historic Landmark, but at one point it was his home.
A rare home video has surfaced of Elvis' earlier years at Graceland. In the video, he rides his tractor around the property and ends up stuck in the mud. His manager, Colonel Tom Parker, greets children at the famous gates. Watch the video linked below, and read on to discover more about Elvis' home at Graceland.
Elvis' Home At Graceland
In March of 1957, a 22-year-old Elvis bought the beautiful Memphis property for $102,500, or approximately $924,000 today. At the time of the purchase, the property was almost 14 acres and a little over 10,000 square feet. Today the mansion has expanded to over 17,500 square feet.
RELATED: Lisa Marie Presley's Late Son Benjamin Keough Officially Laid To Rest At Graceland With Elvis 
Elvis was originally laid to rest in Forest Hill Cemetary. However, he was reinterred at Graceland's Meditation Garden in 1977, after several attempts were made to steal his body.  The King's home is now a public museum and is second only to the White House as the most visited house in America. Although most of the property is open for public tours, a portion of Graceland's upstairs area is kept private.
Fun Facts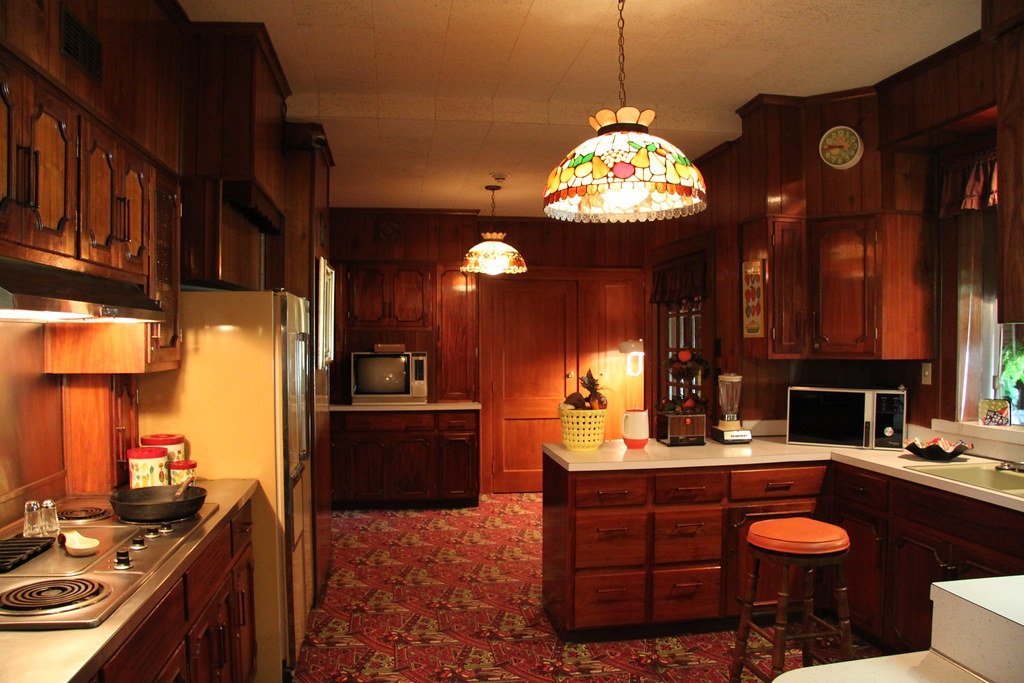 An up and coming celebrity once trespassed on the King's Memphis home. In 1976 Bruce Springsteen hopped the fence at Graceland in the hopes of meeting Elvis, who was unfortunately in Vegas at the time. Springsteen told one of the security guards to let Elvis know he had been there. The guard agreed, although he did not know who Springsteen was at the time.
Elvis' kitchen must have been a sight to see. There were likely plenty of ingredients to make his beloved fried peanut-butter-and-banana sandwiches on hand at Graceland. The King also insisted that the kitchen be stocked with cans of sauerkraut, fresh banana pudding, and Doublemint gum at all times.