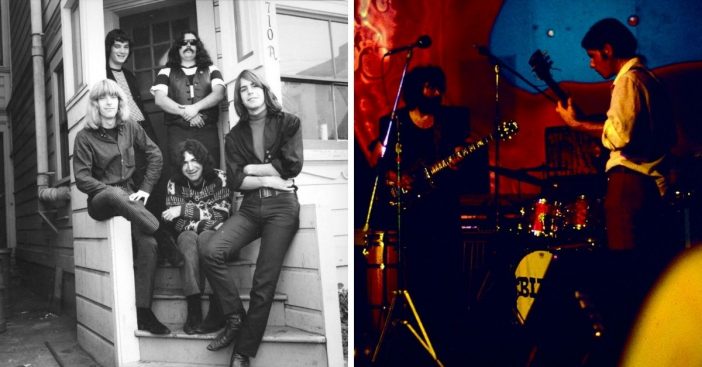 Don't worry fans, Dead and Gone isn't a podcast claiming that The Grateful Dead are secretly serial killers preying on their own followers. Rather it explores the strange occurrence of hardcore Grateful Dead fans (known as Deadheads) who became missing or murdered persons. They have disappeared from concerts or while following the band on the road. There was an unidentified body found wearing a Grateful Dead jacket and another with Grateful Dead tickets in his pocket. There was a missing person found in the woods of New Jersey with a tiger tattoo on her left leg – the same tiger design on Jerry Garcia's guitar.
The psychedelic, hippy era rock band known as The Grateful Dead seem completely at odds with these violent occurrences. Even the name of the band sometimes feels a little too harsh for their sound and message of peace and love. Earlier this month co-hosts Jake Brennan and Payne Lindsey began releasing episodes of their new podcast Dead and Gone. In it, they explore not only these missing persons and homicide cases, but the darker nature of the Dead's music itself, and the reasons why Deadheads could become such likely and frequent targets for violent crime.
The Deadhead Community
Dead and Gone assures fans that there is not a prolific serial killer on the loose who has been hunting Deadheads for decades. Rather it explores traits and similarities associated with these hardcore fans, discussing the possible reasons that so many of them have fallen victim to violent crimes. "The real commonality is this sort of vulnerability that exists in a lot of different subsets of people," Lindsey says. "The importance of this whole thing is that, by bundling them all together like that and giving them a moniker, it creates this commonality that is noticed."
RELATED: This Forgotten '70s Music Festival Was Actually Bigger Than Woodstock 
However, it is also important not to generalize fans of The Grateful Dead. Many may be casual listeners, one-time concert-goers, or fans who would not necessarily label themselves Deadheads. More accurately, Dead and Gone explores the vibe of the concerts and the community created by hardcore fans. Interviewed Deadheads recalled the sense of trust this community created at Deadhead concerts and encampments. There was hitchhiking, bouncing from tent party to tent party, drug use, and inebriation. All of these factors contributed to a vulnerable community. As Lindsey stated, "There are plenty of opportunities for a wolf in sheep's clothing to take advantage of the vulnerability."
Dead and Gone
True crime podcasts are having something of a moment in this day and age. Lindsey has a background in true-crime investigation with his other podcasts Up and Vanished and Atlanta Monster. Brennan's podcast Disgraceland discusses musicians getting away with murder. The two came together to create Dead and Gone, a compelling combination of music and true crime.
Brennan and Payne explore more than the missing and murdered Deadhead cases. They go deeper, into the darker history of The Grateful Dead's narrative. Brennan cited songs such as "Dire Wolf" and "Death Don't Have No Mercy." He stated that "darkness is pretty well represented in song as well." Dead and Gone may offer a new perspective on the band, its fans, and the grisly murders that have followed them for decades.