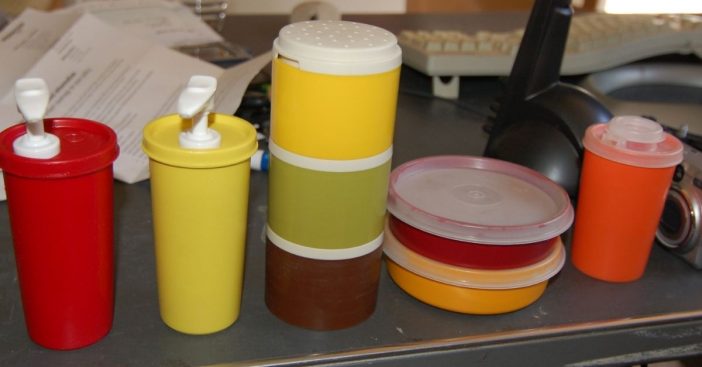 Some vintage Tupperware may be worth money and now people are reaching for both the old and new versions. When the coronavirus pandemic hit, people had no choice but to cook for themselves at home. In response, cookbook sales boomed and then people were looking for ways to store their leftovers. What is better than classic Tupperware?
Tupperware used to be very popular and many people even remember Tupperware parties, where you got to see new versions for sale. The parties started in 1948 and were one of the first ways that women could start a business. In the last decade, Tupperware sales were low and it seems that people didn't need these plastic containers anymore.
Tupperware is now reporting a huge increase in sales this year
The company reported that it made $34.4 million in its last quarter. In the past six years or so, their sales were continuing to go down, so this was a big deal! The sales have been increasing since April when almost everything was shut down.
RELATED: Your Mom's Vintage Tupperware Might Be Worth Lots Of Money
It is interesting to see the nostalgic products and companies that are actually thriving during the pandemic. For example, Hasbro has said that there has been a big increase in sales of board games, as many more people look for ways to have fun at home.
Do you have some vintage Tupperware in your home? Let's take a look back at Tupperware in the '60s:
This story may contain affiliate links from which we may earn a small commission.