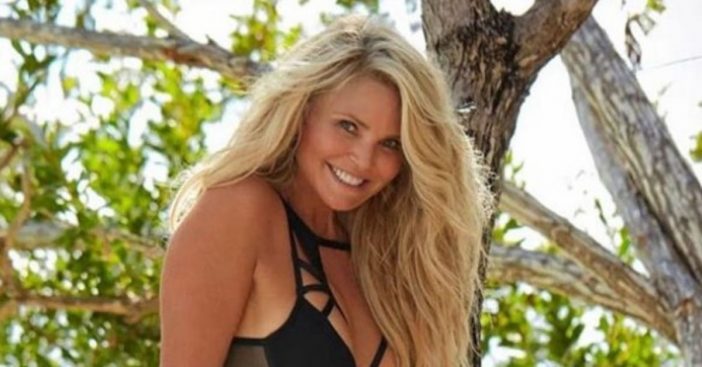 Christie Brinkley shared a throwback photo to one of her more recent modeling days. She thanked Sports Illustrated for continuing to work with her well into her 60s. Her most recent Sports Illustrated Swimsuit photoshoot was in 2017 when she was 64.
She shared the photo of herself in a stunning black bathing suit, sitting in a tree. She wrote, "Thanks @si_swimsuit for giving a 64 year old another way to "branch out " and prove that the numbers don't dictate to us …we reshape them with healthy habits positivity and good energy!"
Christie Brinkley shares throwback photo from Sports Illustrated Swimsuit
https://www.instagram.com/p/CGfjzB9HB9W/
Overall the now 66-year-old has appeared in Sports Illustrated Swimsuit eight times. She has routinely talked about how aging shouldn't define women. Many praise her for her good looks and how she looks virtually ageless.
RELATED: Christie Brinkley Shares Throwback Photo Of Herself In A Controversial Bikini
https://www.instagram.com/p/CFyHHKHHDZ3/
Christie said, "In the olden days, the numbers came with so many rules and so much weight on a woman. There were so many restrictions associated with certain numbers. Like after 30 you can't wear your skirt above your knee. After 40, you shouldn't wear your hair below your shoulders. Nowadays, women are totally reshaping the numbers and giving those numbers a new image."
How incredible does she look?