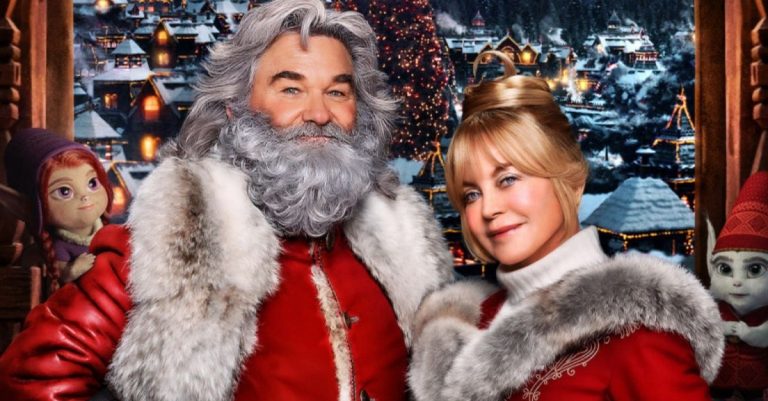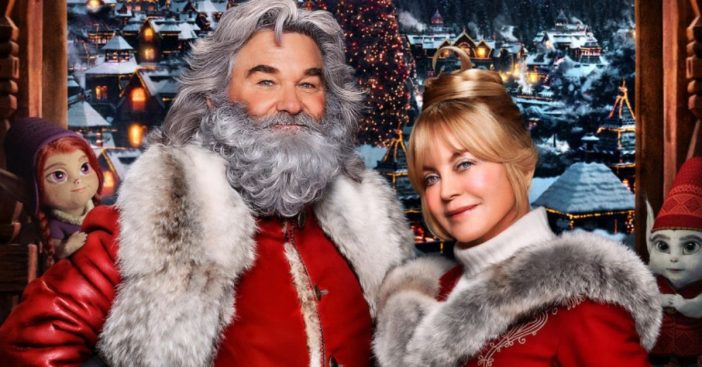 Kurt Russell and Goldie Hawn are reprising their roles as Santa and Mrs. Claus in The Christmas Chronicles 2, and the trailer just dropped! It's the sequel to the original 2018 Netflix film that follows Russell's Santa crash-landing on Earth. He ends up recruiting help from brother and sister Teddy (Judah Lewis) and Kate (Darby Camp).
The newest Netflix sequel hits the streaming platform on November 25th and Kate is the center of the story; this time, she's heading to the North Pole! The trailer begins with Russell's Santa explaining how the North Pole is "hallowed ground" before spotting Kate and her mom's boyfriend's son Jack (Jahzir Bruno). The two need to team up with Santa and Mrs. Claus to save Christmas after an ancient stone protecting Santa's Village is stolen!
'The Christmas Chronicles 2' trailer is here!
"Sometimes I think you actually enjoy these little dangerous escapades," Mrs. Claus tells Santa near the end of the trailer. Chris Columbus is the director of the film, who has overseen both Hawn and Russell in films together. "There's a tremendous amount of respect there and a tremendous amount of love and trust, partially because they've been together for so long," he told PEOPLE just last year. "They just get along beautifully."
RELATED: Get The First Look At 'Christmas Chronicles 2' With Goldie Hawn And Kurt Russell
"There's a lot of laughter and it's just a really, really fun set," he adds. The couple have been together for 37 years and have starred together in films like the 1987 romantic-comedy, Overboard. Check out the trailer for The Christmas Chronicles 2 below if you're ready (or not) for some Christmas spirit!