UPDATED 02/14/2022
This ain't no chick flick. This is storytelling at its best. In a world of "Yes, ma'ams", and "No, ma'ams," with a soundscape of the rustling of leaves and a train chugging along in the distance… Fried Green Tomatoes serves up a heaping portion of tall tales, harrowing situations, and issues we can all relate to. This heart-wrenching tale seamlessly weaves between the past and the present, and truly makes you ugly-cry for about two hours.
It was director Jon Avnet's first feature film, and he came out with impressive fanfare, garnering two Oscar nominations. The film is a testament to when you tell a story so well, it becomes true for the audience. Seriously, this movie was life-changing. The plot offers a perfect blend of comedic antics and wit, with a sincerely beautiful story about a true friendship that hooks you the whole time.
Some deserved credit goes to the book it's based on: Fried Green Tomatoes at the Whistle Stop Cafe, written by Fanny Flagg. But it took a talented team to make this adaptation come to life. The film is superbly acted, and four powerhouse actresses, which represented various decades of Hollywood, were crucial to its success. So, let's dig a little deeper in this garden of immense talent, and see what the actresses are up to today. Without further ado…
1. Kathy Bates (Evelyn)
Kathy Bates shines as Evelyn, an unhappy middle-aged housewife in a rut of a marriage. We helplessly watch Evelyn trying to patch up their marriage, trying everything from cold beer and fried chicken to a surprise outfit made entirely of saran-wrap. But thick-headed Ed (Gailard Sartain) just wants to catch the end of the game. Whatever game. We watch her character grow and evolve, slowly transforming into her inner-power character Towanda! Righter of Wrongs, Queen Beyond Compare! Her arc culminates at the Winn Dixie parking lot, when Evelyn finally unleashes years of built-up aggression that so many of us yearn to do. What a smashing scene and beautiful character development by Bates.
Bates studied acting in college and, in 1970, moved to New York City at 22 to further her arts education. She struggled for about seven years before finally earning a sizable role in the Dustin Hoffman-led 1978 film, Straight Time. The '80s were filled with decent roles, but it was the '90s where things became miserably good. Stephen's King's Misery saw Kathy Bates turn into a powerhouse, who needed to be feared, just ask James Caan. She would take home the Best Actress Oscar for the role.
After Misery and then Fried Green Tomatoes the following year, Bates was now a force to be reckoned with. She began directing television, including five episodes of the critically acclaimed HBO drama, Six Feet Under, which she also acted in 10 episodes of. Bates' career is impeccable and expansive, one second playing the outlandish mother of Bobby Boucher in the comedic Waterboy, while the next being nominated for best-supporting actress for the dramedy About Schmidt.
For all her inspiring success, Bates, 73, admitted to struggling with depression and coped in part by writing sad songs. Throughout the years, she has endured some health scares, first from ovarian cancer, then breast cancer. After lymph node surgery, she also suffered from lymphedema, which caused extreme swelling in her limbs. After tackling all these health problems, Bates happily announced she'd lost 60 pounds and has stated that she's feeling great. You can see her today in 59 episodes of American Horror Story, or if that's too scary, try the Netflix movie, The Highwaymen from 2019. She's terrific along with Kevin Costner & Woody Harrelson. Most recently she starred in Home (2020).
2. Jessica Tandy (Ninny)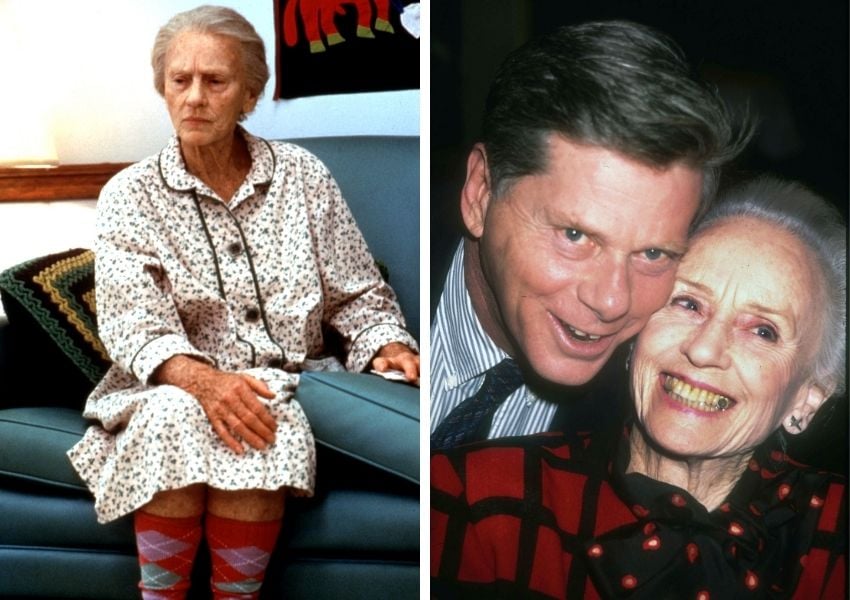 One of the two Oscar Nominations for this film was Best Supporting Actress, acknowledging none other than Jessica Tandy, aka Ninny Threadgoode. Ninny is the instrument producing the intricate tale of the past, a story of friendship between two young women called Idgie and Ruth. Ninny was a sparkling time-capsule, who began helping Kathy Bates' character with this story of female empowerment, true friendship, and love over color, sex, and traditional gender roles.
This English-American actress got an early start, making her debut on the London stage when she was just 18 and playing opposite the legendary Laurence Olivier. But after a failed marriage, and feeling like she had bigger roles waiting on the horizon, she moved to New York City. Hollywood failed to recognize her as a leading lady, so she was relegated to the supporting character. She found more success on the stage, including winning the Tony Award for best actress as Blanche in Streetcar Named Desire. However, when Hollywood turned this classic Tennessee Williams play into a movie, surely Tandy would get the nod to play opposite Marlon Brando. Well no, Vivien Leigh was chosen and we all know the rest. Tandy's Hollywood Career did yield some fruit, including her role as the domineering mother in Hitchcock's masterpiece, Birds.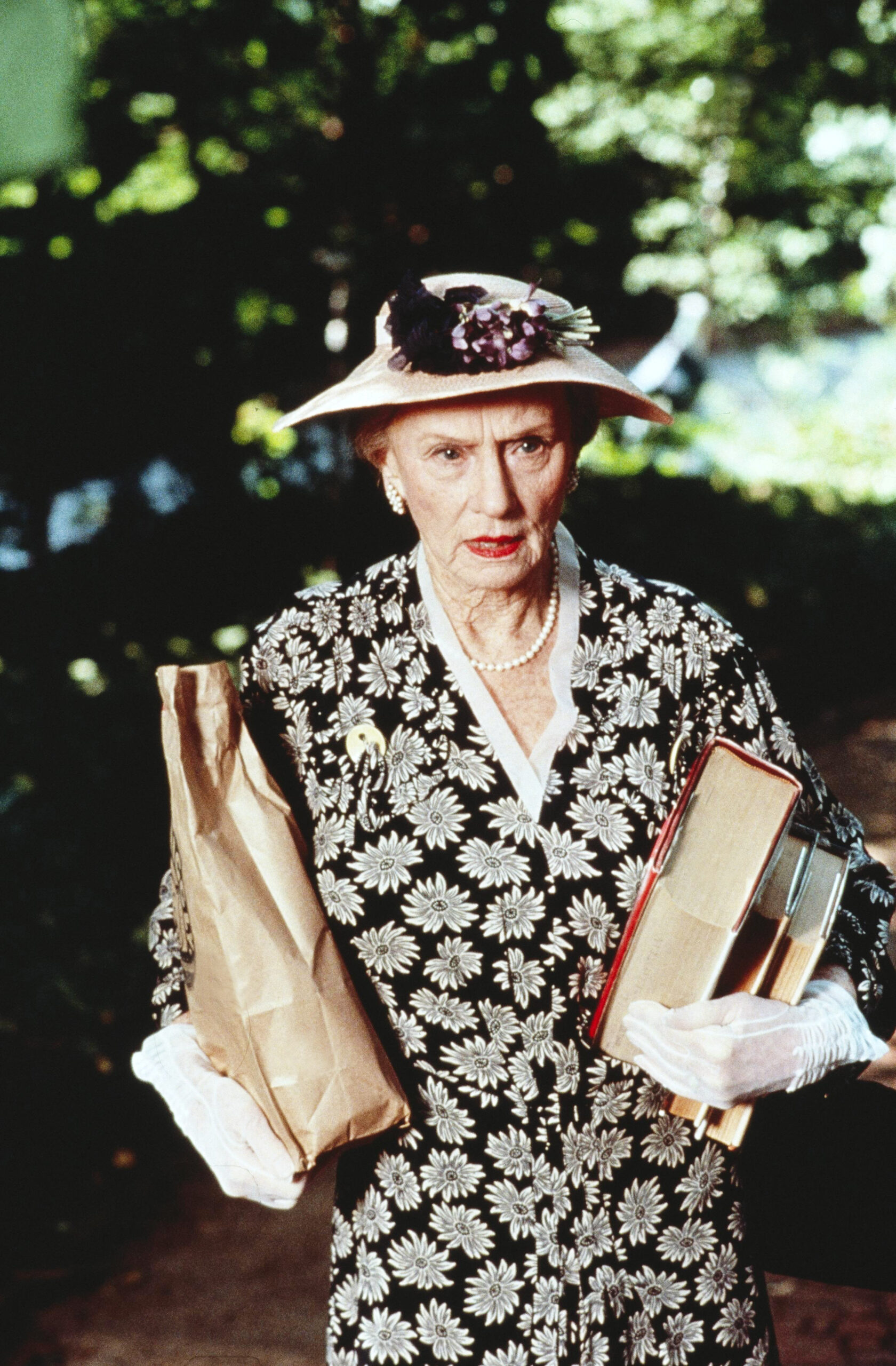 This former member of People Magazine's "50 Most Beautiful People," really aged into her greatest legacy. Her work as the aging and stubborn, yet vivacious, elder in Driving Miss Daisy provided her a Best Actress Oscar. She and Morgan Freeman were fantastic. Two years later, Fried Green Tomatoes was another resounding success, and Tandy, near the end of her career, was still showing the youngins how it's done. Acting seems to run in the family, as two of Tandy's three kids followed her career path… She really led by example, staying active in the biz until just before she died at the age of 85 in 1994.
3. Mary Stuart Masterson (Idgie)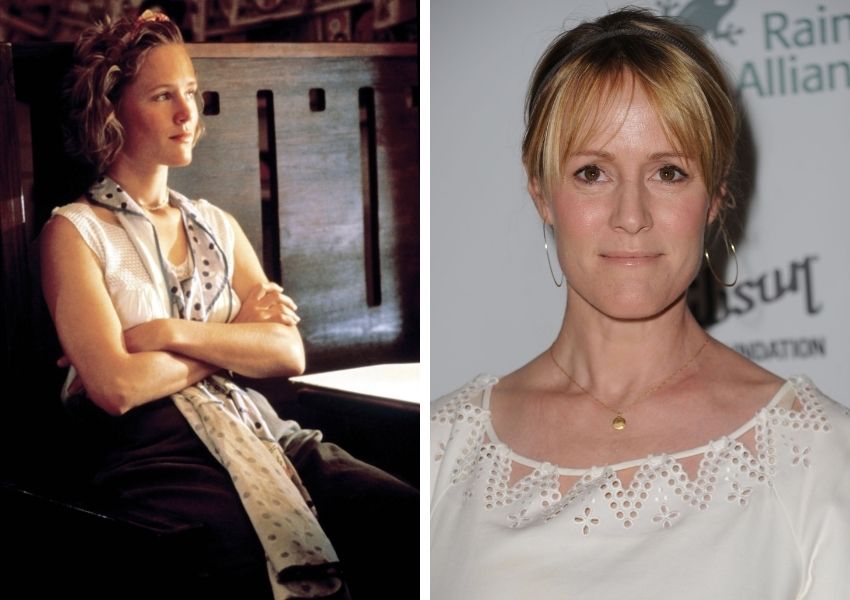 Lil Bit…The Bee-Charmer… Idgie Threadgoode — many names for this headstrong and heroic tomboy that won't shy away from a fight or a gamble. Mary Stuart Masterson, 55, really carried the bulk of the acting load. She was raw, real, and riveting. Being an entertainer runs in the family. Her mother, Carlin Glynn, is a singer and actress who was in Sixteen Candles. Her father, Peter Masterson, was a writer, actor, and director. Mary Stuart Masterson was just 9 years old when she accompanied her father in The Stepford Wives. She went to a performing arts high school in upstate NY, with Iron Man's Robert Downey Jr. and Two and a Half Men's Jon Cryer. She and Robert Downey would cross paths again in 1989's romantic comedy Chances Are.
Two years later brought Fried Green Tomatoes, as well as praise from Pulitzer Prize-winning critic Roger Ebert, who claimed he was already a fan of hers. Masterson continued to impress throughout the 1990s, including as Joon to Johnny Depp's Benny in 1993's quirky comedy, Benny & Joon. Recently, she had a recurring role in the NBC series, Blindspot and starred in the show For Life; and appeared on the big screen in Skin (2018) and Daniel Isn't Real (2019). Only in her mid-50s, there are undoubtedly some legendary performances to come.
Here's a Fried fun fact: the scene when Idgie is covered in bees was actually played by Masterson. When the stunt double backed out at the last minute, Mary showed true Idgie-Bravery and did it herself.
4. Mary-Louise Parker (Ruth)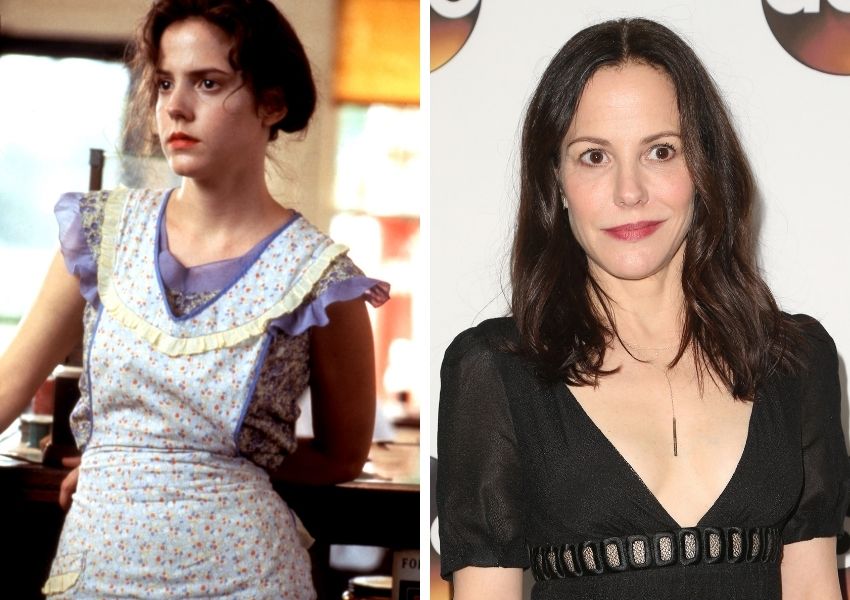 Some people are destined for stardom and Mary-Louise Parker certainly was. After studying at North Carolina School of the Arts, she moved to New York City at 23 years old. Three Years later she booked her Broadway Debut in Prelude for a Kiss, which she received a Tony Nomination for. Now it was time for the movies. She was cast opposite Kevin Kline in 1989's Grand Canyon, which was followed by Fried Green Tomatoes' Ruth Jamison. Ruth was an intricate southern belle, both the protector and the one needing protection, bringing Mary Stuart Masterson's character Idgie out of crippling heartbreak only to become beaten down herself. The two had such authentic chemistry that exploded on the screen and sometimes was messy. Quite literally in a favorite food fight scene of all-time. The spontaneous face full of blackberries that turns into a flour-dusted wrestling match, is exhilarating to watch and makes you love these two ladies even more.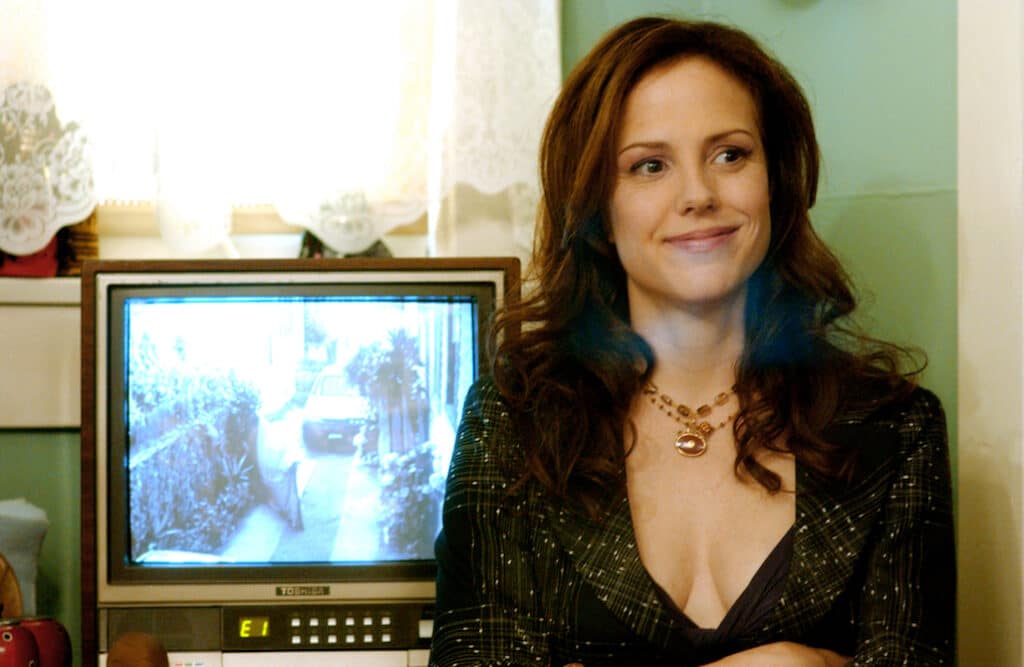 In the 2000s, Parker exploded even more-so, this time on the small screen. She won an Emmy Award and Golden Globe for her drug-addicted wife in HBO's Angels In America. And after returning to Broadway and winning multiple Tony Awards, from 2001 to 2006 she had the recurring role of Amy Gardner in The West Wing, and beginning in 2005 she became a weed dealer on Showtime's hit comedy Weeds, providing Parker with eight seasons of fame-filled drama.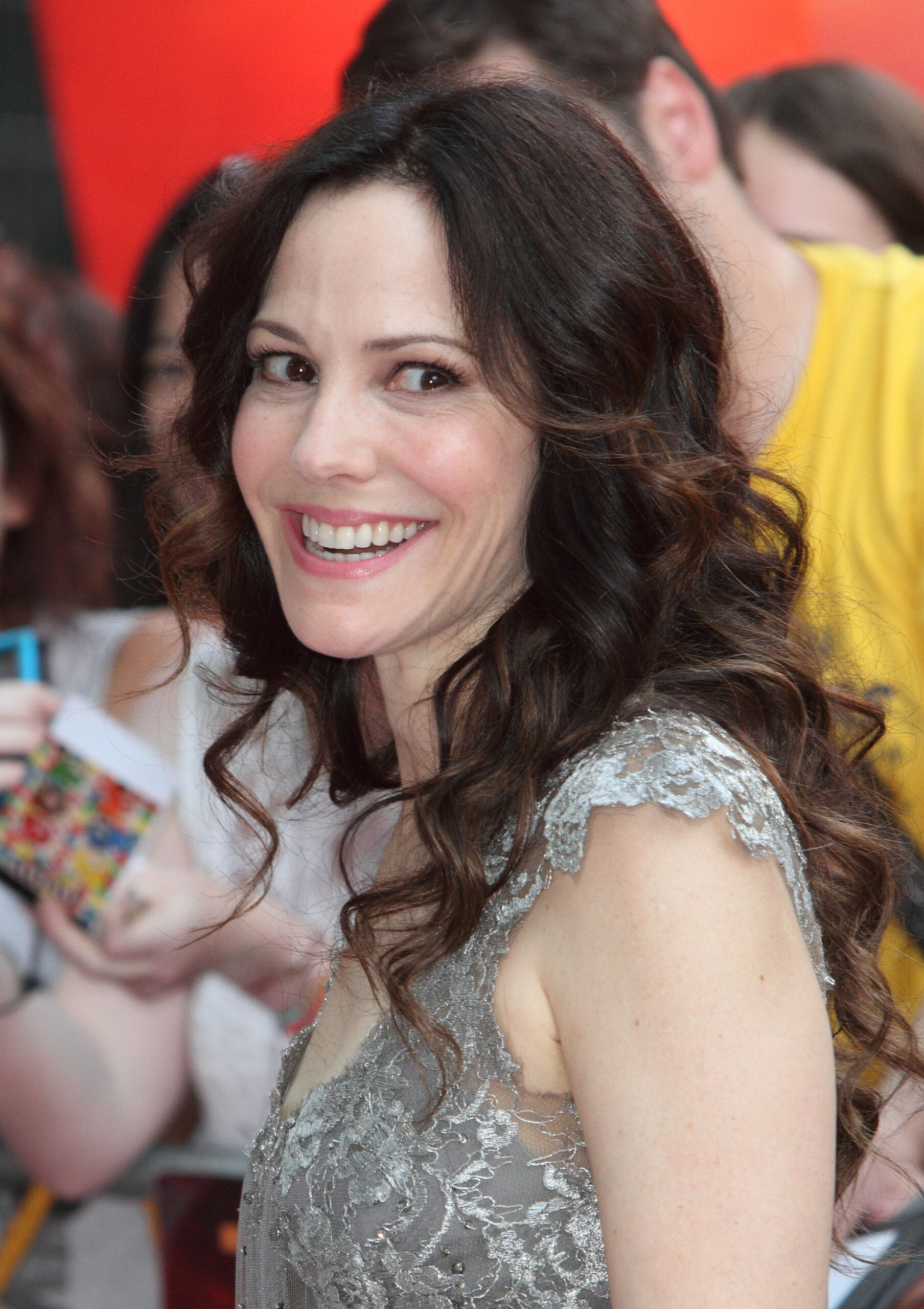 And drama wasn't limited to the television set. From 1996 to 2003, Parker dated actor Billy Crudup, best known for Almost Famous. They certainly made headlines as a seven-month pregnant Mary-Louise Parker was blindsided when Crudup ended their relationship for a 15-year younger Claire Danes.
At 57 years old, Parker lives in Brooklyn Heights, where she enjoys a tranquil life dedicated to self-betterment and helping others. She practices Transcendental Meditation, which she says "changed everything."
Boy those badass women portrayed four legendary characters. Together, they helped drive a beloved movie that is a story-telling marvel. It's almost two fantastic films in one. What was your favorite part of this southern classic? Has anyone read the Fannie Flagg novel that started it all? We'll leave you with this Ninny quote: "All these people'll live as long as you remember 'em."