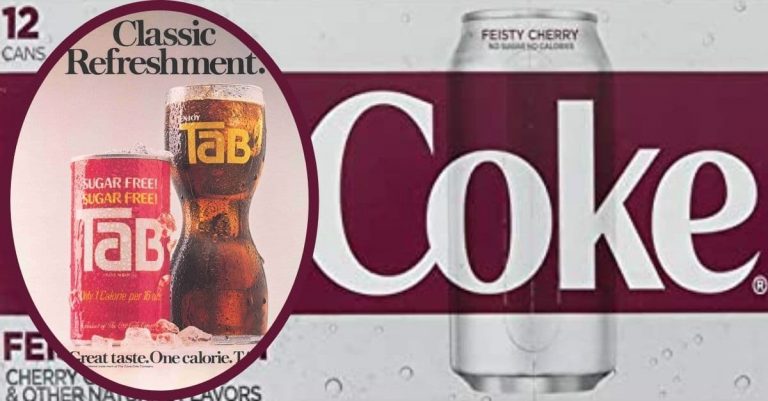 At the end of the year, Coca-Cola is discontinuing production of Tab diet soda drinks
after 2020, it also won't continue offering Coke Life, Zico coconut water, and Diet Coke Feisty Cherry
Diet Coke unseated the drink as the diet soda of choice in 1982 and sales have declined ever since
Tabs, the famous diet soda from Coca-Cola Co., won't be sold by the company after 2020. It ranks among other underperforming products Coca-Cola parts ways with at the end of the year. The company announced this news in a press release on October 16.
While this means the company decreases its current catalog, it aims to "drive impact and growth." That requires thinking of the new and parting with the old. The pandemic actually exacerbated plans from long ago. As a result, they cut over half of its 500 brands.
Rise and decline of a classic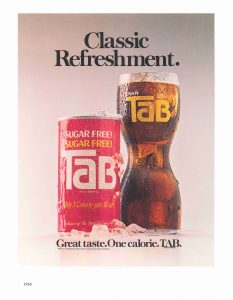 Tabs first entered the market in 1963. Sometimes written out as TaBs, it acted as Coca-Cola's first-ever diet soft drink and enjoyed immense popularity in the next two decades. Fans call themselves TaBbies or TaBaholics. Drinkers ended up well-represented in media, thanks to Tabs appearances in Back to the Future and The Simpsons. However, 1982 brought the world Diet Coke. Since then, Tabs suffered from continually declining sales.
RELATED: Your Vintage Coca-Cola Bottles May Be Worth $150,000
Coca-Cola's North America group director, Kerri Kopp, honored the Tab legacy, stating, "We're forever grateful to TaB for paving the way for the diets and lights category, and to the legion of TaB lovers who have embraced the brand for nearly six decades. If not for TaB, we wouldn't have Diet Coke or Coke Zero Sugar. TaB did its job. In order to continue to innovate and give consumers the choices they want today, we have to make decisions like this one as part of our portfolio rationalization work."
Put it on their Tab
As a total beverage company, we are prioritizing bets that have the potential for growth and scale.

Learn more about how we are optimizing our portfolio: https://t.co/RdeHeqpZxP pic.twitter.com/YFzSpiSBH4

— The Coca-Cola Co. (@CocaColaCo) October 16, 2020
The passionate cult following Tabs managed to keep amounts to 0.03% of all sales related to Coca-Cola drink products in the U.S. as of 2017. Because, yes, Tabs also enjoys a lot of popularity in South Africa. However, even they saw the writing on the wall in 2018 when a rumor spread about Coca-Cola discontinuing the drink in 2018. On that occasion, the company assured certain locations would still have the original diet drink in stock.
By the end of the year, Coca-Cola Co. also won't sell additional products. They include Coke Life, Zico coconut water, and Diet Coke Feisty Cherry. Additionally, the company will cut regional drinks such as Delaware Punch and Northern Neck Ginger Ale, according to Today. While the move comes from a desire to innovate, the company also admitted, "Plans to streamline the company's beverage lineup were underway well before the coronavirus outbreak, but the pandemic promoted leadership to move faster."