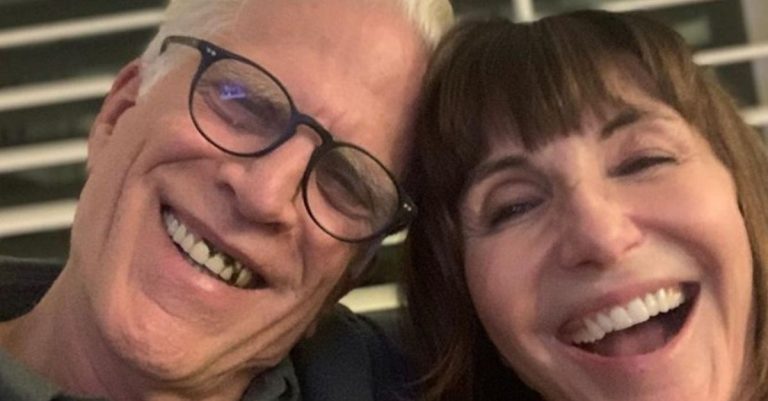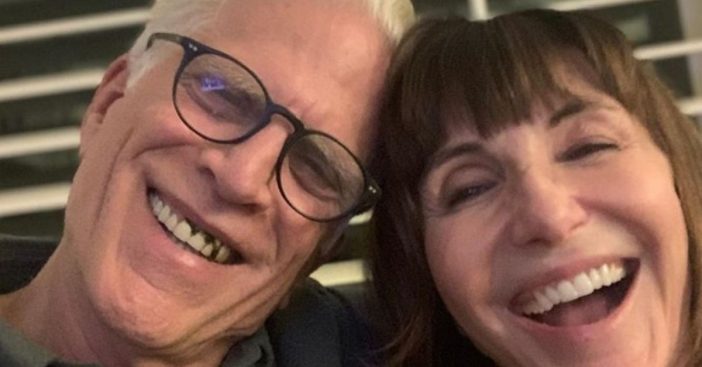 Mary Steenburgen and Ted Danson are celebrating their 25th wedding anniversary! To celebrate, Mary shared an embarrassing, but hilarious photo to show their true relationship. In the photo, Mary and Ted both had big smiles, but Ted has some salad stuck in his teeth.
Mary captioned the photo, "Happy 25th Anniversary! This was SUPPOSED to be a sweet loving anniversary photo but you have a big piece of salad in your teeth. So there it is. Thank you for making me laugh today and every single one of the last 9,125 days. You are the goofiest, wisest, kindest, dreamboat in the world. True, that is a big a– piece of salad but even that doesn't mar your legendary beauty. I can't believe how lucky I am. Happy Anniversary, Ted. Love, Mary"
Mary Steenburgen and Ted Danson celebrate their 25th anniversary
View this post on Instagram
Many celebrity friends and fans both flocked to the comments to wish the couple a happy anniversary. One of the most notable comments comes from actress Lily Collins, who is also the daughter of musician Phil Collins. Lily is engaged to Mary's son, Charlie McDowell. She wrote, "Oh happy happy anniversary to you guys!! Can't believe how lucky I am to call you my future in-laws!"
RELATED: Ted Danson Is The Latest Celebrity To Be Arrested At Jane Fonda's Climate Change Protest
Mary and Ted have been married since 1995. She was previously married to Malcolm McDowell for ten years and had two children. Ted was married twice before and had two children as well. They met on the set of the film Pontiac Moon and fell in love.
View this post on Instagram
Both Ted and Mary have previously opened up about finding true love later in life. They now have grandchildren and couldn't be happier. Mary said, "He is an amazing father, an amazing stepfather and an amazing grandfather. We have been grandparents now for six years. We have two granddaughters, and they can't stop climbing on him. They just adore him. They basically see him as a jungle gym. He is Teddy — that is their name for him, and they just adore him."
Happy anniversary to Mary and Ted!