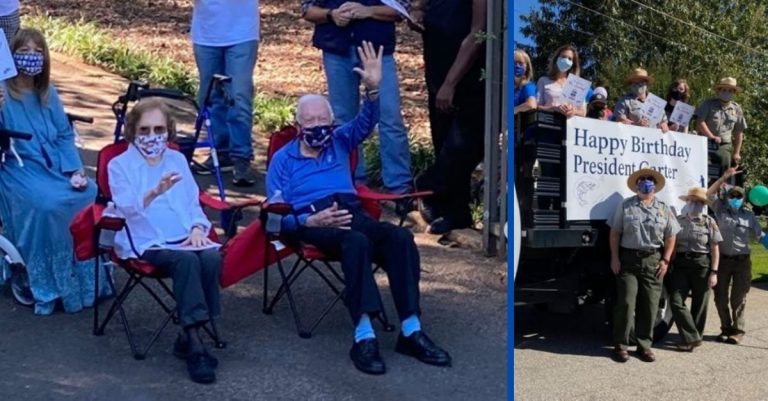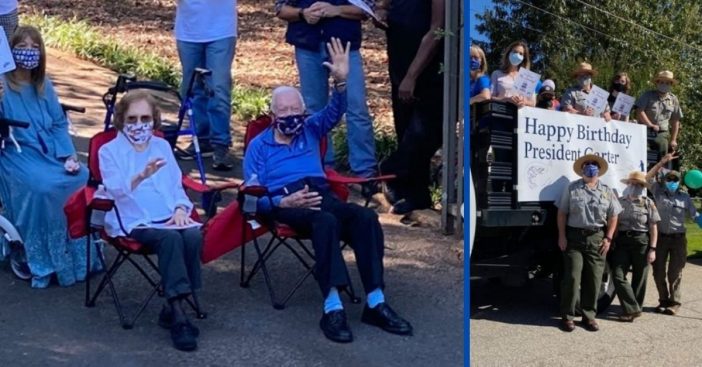 As the coronavirus works its way through the country, some milestones still shine above. In the middle of a deadly pandemic, former president Jimmy Carter continues his streak as oldest living president and celebrates his 96h birthday.
Needless to say, this birthday proved unlike any other on Thursday. The former president and his wife Rosalynn enjoyed a socially distanced party where attendants wore masks and drove vehicles bedecked in American flags. To reach and maintain such a record in these circumstances astounds all.
Jimmy Carter celebrates his 96th birthday
https://www.instagram.com/p/CF2LsYDDnwN/?utm_source=ig_web_copy_link
Together at their home in Plains, Georgia, Jimmy and Rosalynn Carter celebrated the former president's 96th birthday. On Thursday, October 1, the two sat in lawn chairs wearing masks while inside their gated community. For the most part, the two stayed out of the spotlight since the pandemic hit off. But before, they made headlines for their hard work and health updates unrelated to COVID-19. Festivities by their neighbors and even staff changed that and brought some positive news for a change.
RELATED: Elvis Presley Allegedly Phoned President Jimmy Carter 'Totally Stoned' Weeks Before Death
The two waved as residents passed by forming a unique parade. People wore masks and stayed socially distant in golf carts and improvised rides. Around those rides hung American flags and other decorations to celebrate this momentous birthday. Carter's mask featured the Atlanta Braves' logo. The team stands as Carter's favorite in Major League Baseball. Their gardener, Sarah, even threw herself fully into honoring the former president. She wished him a happy birthday early on Thursday with a themed gardening outfit.
Further cementing a milestone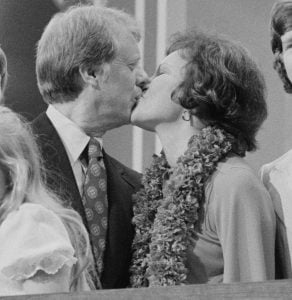 Jimmy Carter was born on October 1, 1924; his 96th birthday further solidifies a milestone he already set. Out of the record he already set, AP News notes, he's lived the longest out of the 44 other presidents America had. Together with his wife Rosalynn, they're also the longest-married presidential couple. They maintained this status through humor and communication.
Carter's time in office lasted from 1977 to 1981. Many of today's most common names in the political world had been young and gaining momentum when he was in office. Before becoming president, he acted as governor and Senator of Georgia. In light of the pandemic, he and Rosalynn kept themselves distant to ensure their safety. Months ago, Carter had several health scares, though he continued to do charitable work whenever possible. Happy 96th birthday!