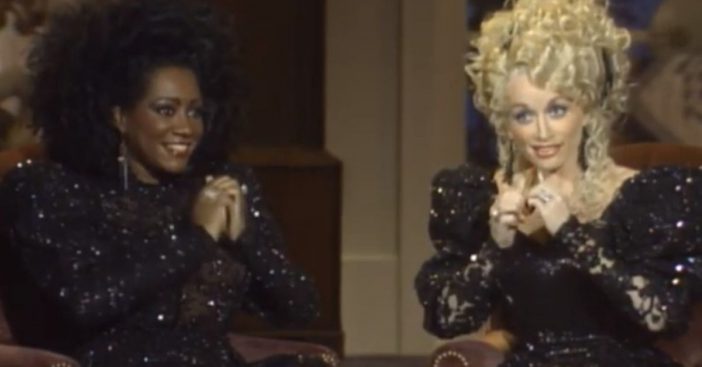 A video clip from 1987 recently went viral again. In the clip, famed singers Dolly Parton and Patti LaBelle make music together in a very unusual way. They both use their long acrylic nails to make music and it actually sounds pretty good!
In the clip, Dolly says, "I write a lot of songs when I don't have my guitar. I beat around on the dashboard of my car when I'm riding around writing a song. But then I have a little rhythm that we can do with these acrylic nails."
Patti LaBelle and Dolly Parton make beautiful music using… their nails?!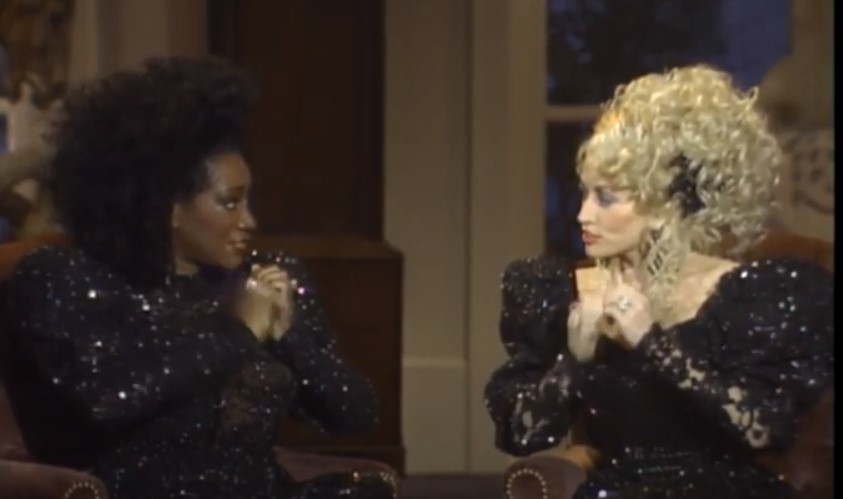 Dolly proceeds to show Patti how she does it and of course, Patti can do it too, with ease! They begin to sing a bit of the song "Shortnin' Bread," with Patti doing a solo part. Last year, Dolly talked to Jimmy Fallon on The Tonight Show about using her long nails to make music.
RELATED: See Dolly Parton's Face On Her Goddaughter Miley Cyrus' Body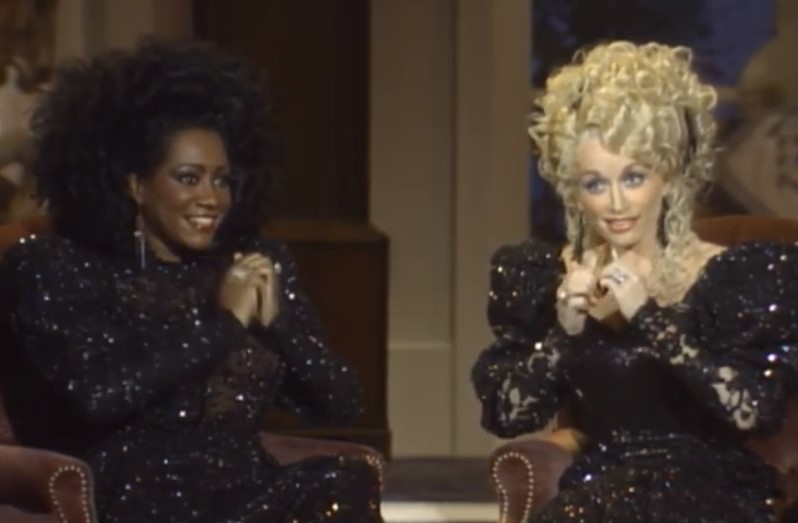 She admitted that she actually used her nails to form the beat for her popular hit, "9 to 5." You probably know the rhythm! She said, "When I wrote this song, I actually used my nails on the set when I was writing it. I did, because they make noise and it sounded like a typewriter to me."
Watch the clip of Dolly and Patti below! It is sure to make your day: