Larry Wilcox is best known for his role as California Highway Patrol officer (later captain) Jonathan "Jon" Baker in television series CHiPs. CHiPs ran from 1977 to 1983 and has gone on to become a beloved memory for many people. However, Wilcox hasn't become a memory as he is still working actively in the industry today.
Thorugh his early life, he attended school and also worked different jobs including acting and rodeo cowboy. In May 1967, he enlisted in the Marine Corps and served in Vietnam during the Tet Offensive. While he was in Vietnam, he studied French and took general classes at the College of the Desert. He was then honorably discharged with the rank of Staff Sergeant in 1973.
Whatever happened to Larry Wilcox?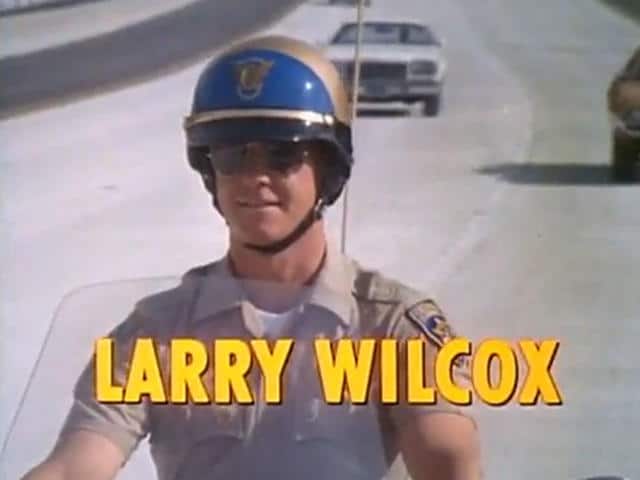 It was in 1971 when Wilcox made his first professional acting appearance in a TV movie called Mr. and Mrs. Bo Jo Jones. He made a guest appearance in The Streets of San Francisco and also appeared in Lassie in 1973. Other appearances in some popular shows include The Partridge Family, Hawaii Five-O, M*A*S*H, and Fantasy Island. Wilcox was also the only main, human actor of a two-part show on The Wonderful World of Disney anthology show in 1978. 
RELATED: Take A Look At The Cast Of 'CHiPs' Then And Now 2020
Then, Wilcox was cast as Jon Baker in CHiPs and he would secure the role that he is most known for today. He was not in season six, and was, therefore, cast from 1977 to 1982. He also performed many of his own stunts on the show, a fun and interesting fact.
Are Erika Estrada and Larry Wilcox friends?
In the late in the 1978–79 season, rumors began circulating that Wilcox and his co-star, Erik Estrada, had an ongoing feud between them. Wilcox later confirmed the rumors to be true, but it mainly consisted of minor issues blown out of proportion. "We're just two totally different people," Wilcox said of the situation.
While Wilcox continued to act throughout the '80s and '90s, it began to slow down a bit as the early 2000s began. However, in recent years, he has been fairly active. The last time we saw him was in the film Wish Man in 2019. He currently has two films completed, one in pre-production, and one that has just been announced. At 73 years old, he's still kicking and we're excited to see the new projects he has coming up!