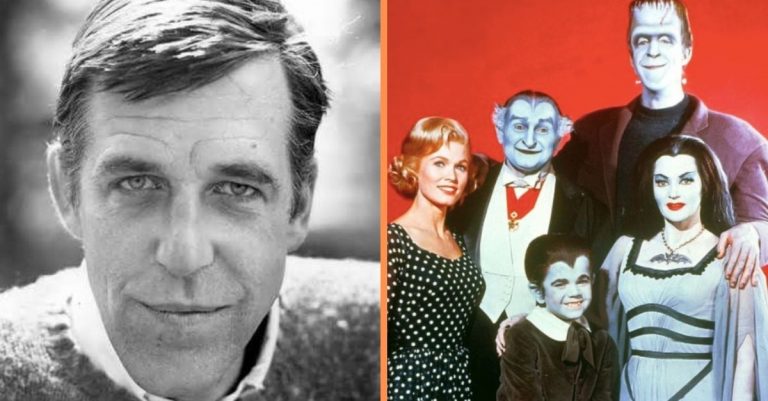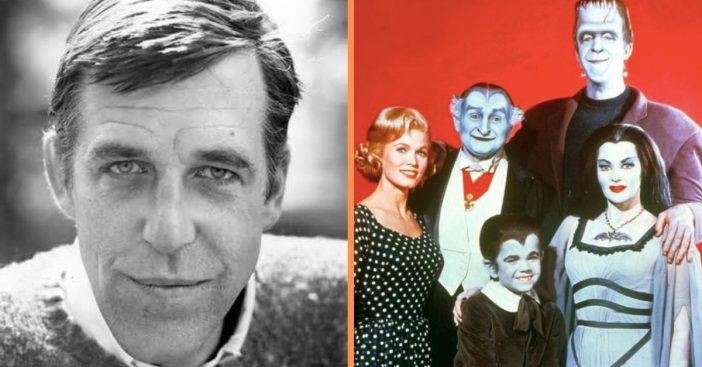 UPDATED 10/5/2021
Fred Gwynne is known as Herman Munster in the show The Munsters, which aired from 1964 to 1966. While the series only lasted two seasons, reruns of it still air and captivates audiences to this day. The Munsters premiered during a time of civil unrest, so sitcoms didn't reflect on death, war, or anything racist, especially while being in Vietnam. This would soon prompt a slew of shows that depicted a fantasy-like world with genies, witches, Martians, monsters, etc.
"They were unreal and far removed from what was actually happening in our country, and The Munsters was certainly among the better of them. It was extraordinarily well cast," says Geoffrey Mark, writer and co-director of the 2002 documentary Behind the Fame: The Munsters/Addams Family.
Fred Gwynne: A dynamite actor with a life surrounded by tragedy
"The Munsters was extraordinarily hard for Fred to do," Geoffrey continues. "He was already 6-foot-5-and-a-half inches and they put him in these buildup shoes in which he could hardly walk. And, of course, makeup that took hours to put on every day. Al Lewis was 6-foot-2, and he's staring up at Fred, because now he's so much taller. On top of that, it's not easy to do comedy without an audience. And then, anytime you play a character like Herman, there's a boomerang effect. If the show goes well, you won't be thought of as anything else."
RELATED: 'Munsters' Star Butch Patrick Reacts To '60s Herman Munster Scene In 2020
Despite earning a place in pop culture history for his depiction of Herman Munster, Gwynne really did not care to revisit those years throughout his life. Author Stephen Cox talks to Closer Weekly more about this. "When I wrote the book The Munsters back in the 1980s, Gwynne did not wish to participate. He didn't want to go back there. I didn't know it when I'd reached him by phone that he and his wife had a son drown in a pool during those years, but I have a strong feeling he didn't want to discuss that part of his life. Actually, I was unaware, so I would not have asked him about that anyway. I liked Fred Gwynne and he was kind about asking for a copy of the book, which I certainly obliged — he responded with some autographed items for me. But he just didn't want to revisit it, sadly."
In later years, he would have preferred that everyone just forget 'The Munsters'
As Gwynne was in the midst of building his career, he married Jean "Foxy" Reynard in 1952 and they had five children together; Gaynor, born 1952; Kieron, born 1954; Evan, born 1956; Madyn, born 1965; and Dylan, born 1962, but who tragically drowned in the family pool less than a year later. Additionally, Kieron suffered a severe brain injury that left him mentally disabled at just the age of 1. It's no wonder he didn't want to revisit those years again.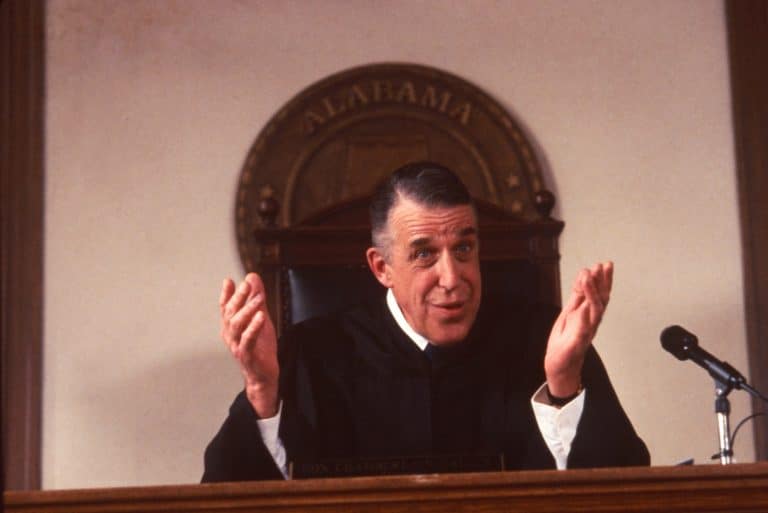 "It had such a devastating effect on him, but he kept that very much to himself," Geoffrey says. "When he was acting, he acted, but offscreen he was a bereaved parent. Between all of that and how hard he was finding it to get work, he bought a farmhouse in Maryland and retreated into that very private life. I want to say this nicely, but people who are big fans of any person or show, when they hear that their favorite actor has suffered so much, they feel as though their suffering is more important than anybody else's. Fred always had his feet on the ground. He never used his personal tragedies as fodder for publicity. Nor did he want to cry in public over what he was dealing with. He knew that there were tons of other people going through the same things and he dealt with it privately. He really did not care to share."
A career renaissance beyond 'The Munsters'
However, by 1981, he reprised his Munsters role in the reunion film The Munsters' Revenge, which then led to his being cast in other movies. These films included The Cotton Club, The Secret of My Success, Water, Ironweed, Fatal Attraction, and The Boy Who Could Fly. He also made quite an impressive appearance in Stephen King's Pet Sematary. However, some of his greatest success came in the latter part of his career with 1992's My Cousin Vinny. Gwynne was able to enjoy the renaissance of his career until he was diagnosed with pancreatic cancer and later passed away in 1993.
Give and take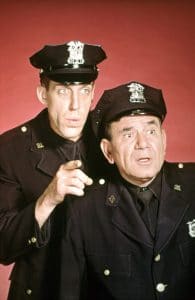 For all that The Munsters gave, it came with many trials of its own. It was just before starting his role as the Frankenstein look-alike, when he was known more for Car 54, Where Are You?, that Gwynne received the devastating news about Dylan's untimely death. Then, while working with this heartbreak, Gwynne could not count on The Munsters for financial stability.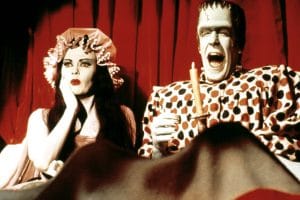 "I was working for Universal under what they called a minimum residual deal," he explained of the situation. "That means I got paid for the first years of reruns, but that's all." That meant only the first years of pay for hours of sweating under a heavy costume and intense makeup. After a three-hour makeup procedure, Gwynne would then endure copious amounts of back pain because of his heavy costume. For all the easy laughter he inspired, Gwynne often did not have a happy time. Enjoy our deep dive video of the wonderful, Fred Gwynne:
For more of these throwback videos, check out our YouTube Channel!