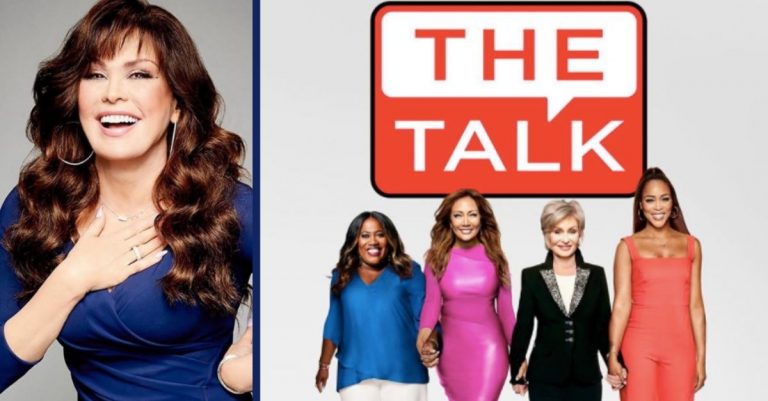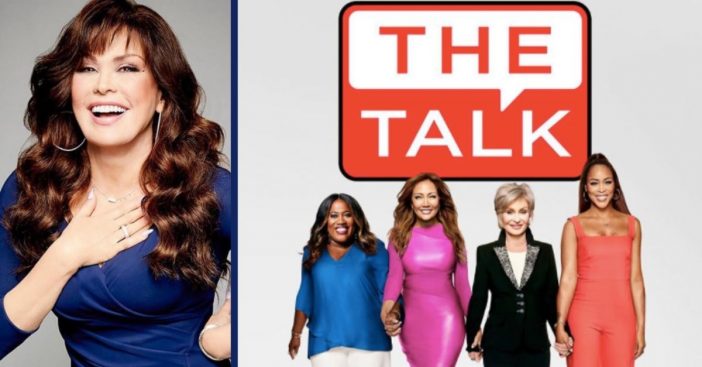 Just about a month ago, rumors were floating around that Marie Osmond was either fired from The Talk or quit on her own. While it's still not clear, the remaining talk show hosts have acknowledged her leave during the premiere episode of the show's 11th season. The current hosts – Sharon, Carrie Ann, Sheryl, and Eve – all talked about their summers before bringing up Marie in conversation.
"We are truly, truly just so happy to be back in-studio. As you can see, though, Marie is not here," Carrie Ann notes. "After being part of 'The Talk' last season, Marie has moved on and is focusing on a number of personal and professional projects of her own."
Sharon Osbourne hopes Marie Osmond will come back to 'The Talk' to discuss her new projects
https://www.instagram.com/p/CFNCE1CJQBq/
Sharon adds, "And you know what, I can't wait – all of us can't wait – to see her in her next project, and I hope she comes back on this show to talk about it." The co-hosts applauded that response, with Eve throwing in an, "absolutely, absolutely."
RELATED: Marie Osmond Is No Longer With 'The Talk' After Just One Year
Sources said a month ago that Marie was "fired" from the show after being on the program as a co-host for just one season. These same sources also claim she was "not surprised" because she always felt like an "outsider." Again, these rumors are not confirmed.
We don't know if she was fired or if she left on her own accord
https://www.instagram.com/p/CDIeYvTMOyB/
The reason why these sources claimed Marie felt like an "outsider" was because it felt like a "four against one" ratio, as Marie would have her own views/opinions that sometimes didn't mesh well with the other co-hosts. The sources also claim that Marie had a "sense she was never loved as much" as the woman she replaced (Sara Gilbert).
"There were some women there, who were not the warmest to Marie – even at times it would be fair to say even frosty," the source shares. "I am not naming names, but they know who they are."
The remaining co-hosts still wish her well nonetheless
https://www.instagram.com/p/CFa3xAKpeo1/
Eve did share some memories of having Marie on the show during the season 11 premiere episode. "You know what was nice? I have to say, getting to know things about her that I would've never learned, or that we would've never learned, if she didn't sit at the table with us," she shares. "So, you know, it was a great experience, and we just wish her the best. We wish her well."
Sheryl chimes in, "Absolutely. And we cherished the time that we had together and the memories that we now share." Carrie Ann concludes, "Marie, we love you, you're a legend, we can't wait to see what you're gonna do next."