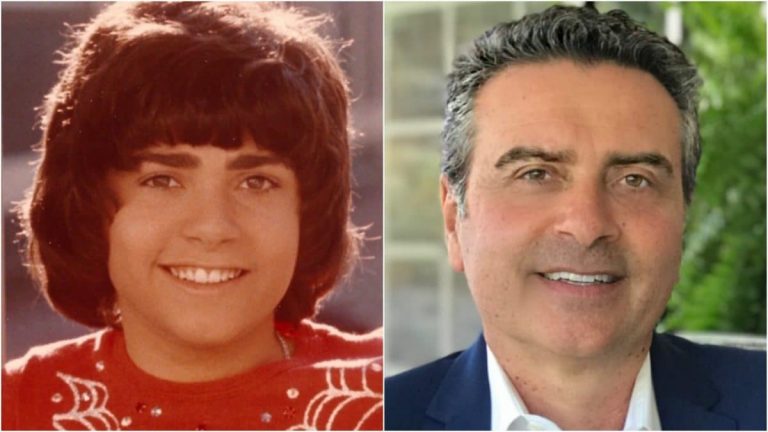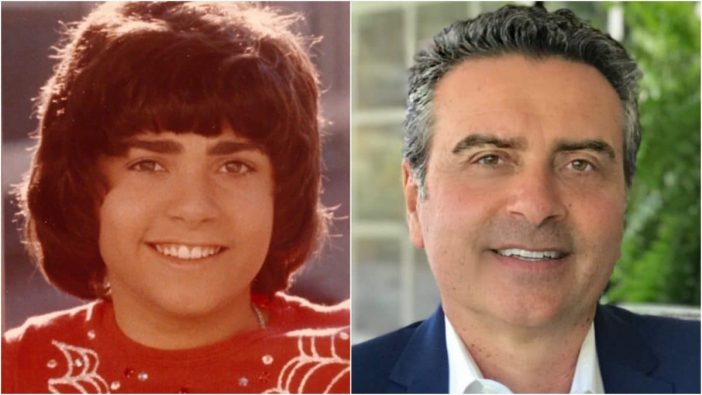 UPDATED 8/17/2022
Imagine pursuing a dream. Maybe you're a singer in the early 1970s and picturing yourself part of the next Beatles or Rolling Stones — maybe even bigger (it is a fantasy, after all). But what if it actually happens to you and you find yourself thrust in the middle of the media spotlight as a teen heartthrob, appearing on magazine covers, topping record charts, performing sold-out concerts and then … it's over? As abruptly as it began. Can you imagine what it would be like to have to cope with all of that over the span of a just a few years? Well, Tony DeFranco of The DeFranco Family doesn't have to imagine. He lived it.
And he relives all of it — from hit 1973 single "Heartbeat, It's a Lovebeat" to the arrival of disco, the crusher of pop dreams — every time he's contacted for an autograph or an interview. He does seem to have made peace with it. Sometimes. "For the longest time, I have to tell you, I pretty much ignored my past," he tells Do You Remember? in an exclusive interview. "I just didn't lean into it and kind of left it alone. But as the years go by, and because of social media, I'm getting more requests now from …. I don't know if you want to call them fans, but people reaching out to me, and I'm starting to grant it. Within reason. I mean, some requests just seem a little ridiculous, so I don't even respond. But now I'm leaning into it; in fact, a couple of years ago I sang the National Anthem at a Dodgers game, so I am happily enjoying my past.
"You know," he adds with a smile, "it's something that makes me feel like I'm a member of a club. Not a lot of people have accomplished having a hit record or been a so-called teen idol, so I'm proud of that."
What's been pretty mind-blowing to him as of late is the discovery of a new generation of people interested in him, turned on to the music he and his siblings made by aunts, uncles or grandparents. "Yesterday," he says, his voice laced with the sound of disbelief, "I received an email from two cousins pleading for an autographed photo. They're, like, 17 and 15, and I thought it was a little weird, but that's what's happening. I think it was on Facebook, but a video was posted by a fifth grade teacher from Newport Beach and in it she's playing 'Heartbeat' in the class and all the kids are singing and dancing to it. I was just blown away."
Early Days
Tony was born on August 31, 1959, in Ontario, Canada. His siblings, and future bandmates, are guitarist Benny (July 11, 1953), keyboardist Marissa (July 23, 1954), guitarist Nino (October 19, 1955), and drummer Merlina (July 20, 1957). All of them had their interest in music ignited by their father, an immigrant from Italy whose passion was music.
"He loved it," Tony reflects, noting that the first incarnation of the band was DeFrancos Quintet. "He would sing Italian songs and, as he's having kids, he's slowly putting us on stage, from my brother Benny with the guitar and my sister Marissa with the accordion. He bought me a set of drums, but I was too little to use them — I think I was four or five — so he gave it to my sister Merlina and she figured it out. We were playing the Niagara Peninsula in Canada, mostly weddings and whatnot. There was no singing at that time until I was maybe 10, which is when my mom bribed me with $5 Canadian to go up and sing "Hey Jude." So then I started singing a song or two during our weddings, park functions, and wherever we were playing. A gentleman named Ron Myers saw us at a local park and approached my dad. He said, 'I think your son has something there. Can we record some demos with you guys?' You know, just cheap little demos in a basement."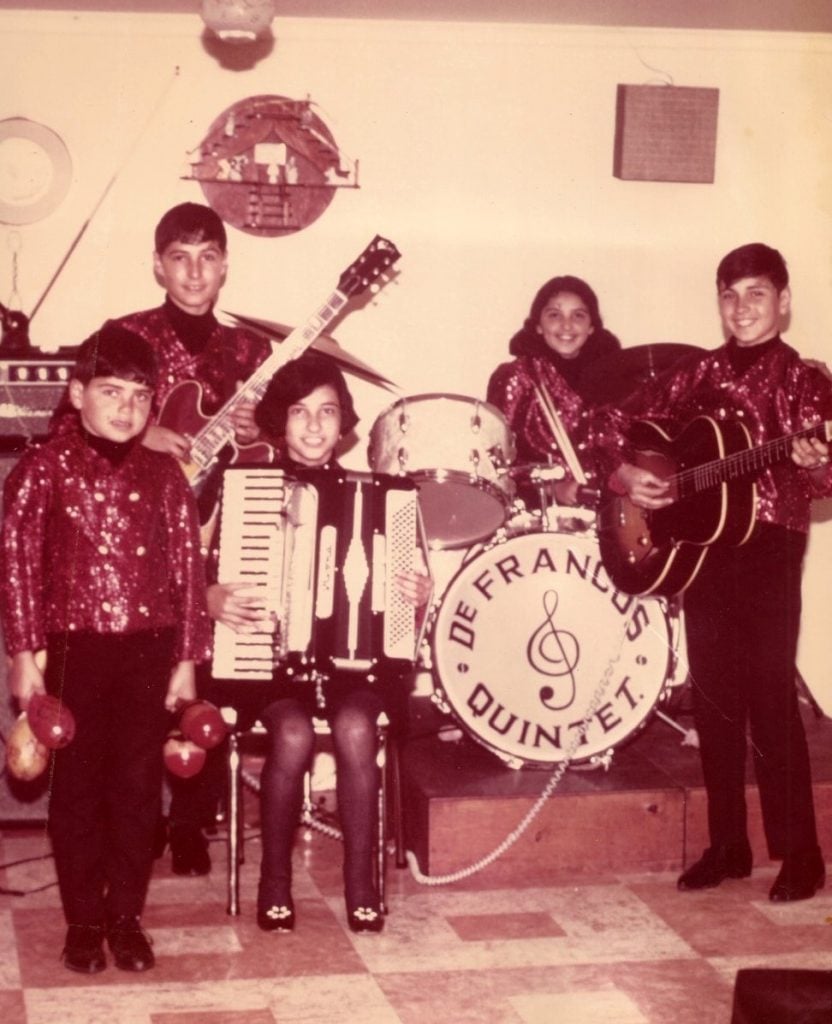 Additionally, Ron took photos of the siblings and sent them to people in Hollywood and New York, and they found themselves being flown to the former for an audition by Tiger Beat publisher Charles Laufer. For Tony, Charles' involvement was actually brilliant from a PR point of view. "Obviously you didn't have social media back then," he notes, "but what you did have were magazines and little girls would go to the corner store and buy Tiger Beat magazine. It was built in PR, and then the resulting fan mail would show up in canvas bags forwarded to us from Tiger Beat. Just incredible and what a smart move on his part."
"Heartbeat"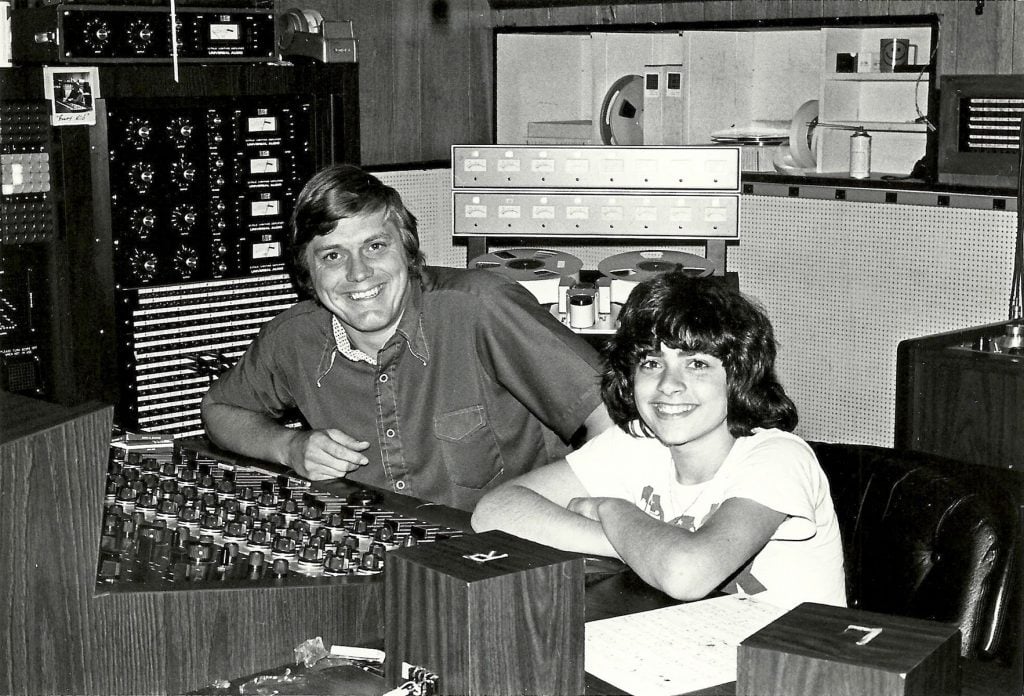 In the next instant, he financed a three-song demo and used his clout to secure a contract for the group with 20th Century Records. "Before you knew it," he states, "we were on American Bandstand, we were KHJ, which was the biggest station on the West Coast. If you're on KHJ, you had a hit."
Pure bubblegum pop, "Heartbeat" was released in 1973 and reached No. 1 on the US Cash Box Top 100, and No. 3 on both the US Billboard Hot 100 and Canada's RPM Top Singles, No. 6 in Australia and No. 49 on the US Billboard Adult Contemporary chart. That same year saw the release of "Abra-c-dabra" (No. 32 on the Billboard Hot 100, No. 23 on the Cash Box top 100 Singles Chart and No. 15 on Canada's RPM 100). They moved up and down the chart with "Save the Last Dance for Me" and "Write Me a Letter" (both 1974), "We Belong Together" (1975), "Venus" (1976, Japan only), and "Drummer Man" (1976). Their albums were Heartbeat, It's a Lovebeat (1973) and Save the Last Dance for Me (1974). They also made a number of television appearances, including multiples of talk shows Dinah! and Mike Douglas, as well as such efforts as Jack Benny's Second Farewell Special, The Sonny & Cher Comedy Hour, American Bandstand (a total of nine times), Action '73 — Fifth Special and The Brady Bunch Variety Hour.
Tony remembers the moment when he and his family realized that "it" was happening. "We heard ourselves on the radio," he says, "and then we changed the station towards the end of the song and we were on another station. We changed it again and we were on another station. Then we started doing the PR appearances, the meet-and-greets and then we flew back to Buffalo for our first concert. I was probably 4' 10" at best, and Buffalo was chosen, I think because it was across the border from where we're from, Niagara in Port Coleman. I have a photo of that concert — if you want to call it a concert. It was actually a huge flatbed truck outside of a department store. You'd fly through the door and run on the stage, and the whole front of the stage was lined with cops and there were girls screaming, crying, pushing, pulling, and I'm, like, 'Holy s–t!'"
Coping With Life In The Spotlight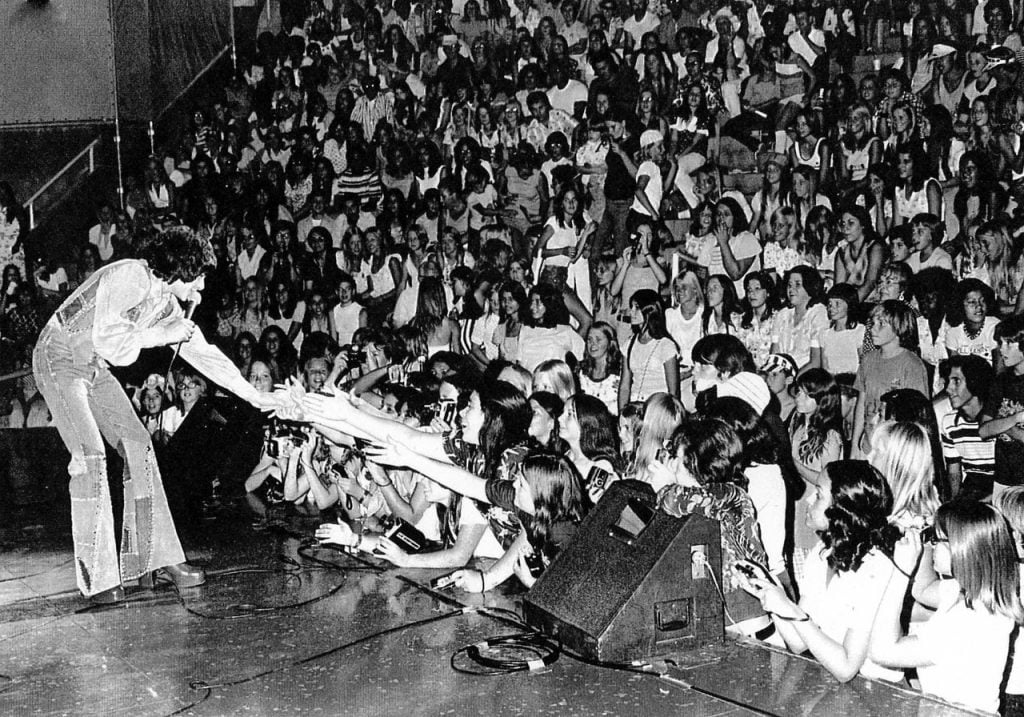 This naturally raises the question of what that sort of response had on him, given it's not something he had ever experienced before. "It just depends on who you talk to," Tony points out. "My wife to this day will say, 'It really affected you, didn't it?' And I'm, like, 'Oh, not really,' but the truth is it is big. Because of my age at that time, it just sort of took away my childhood and the innocence of what being a child in those days was.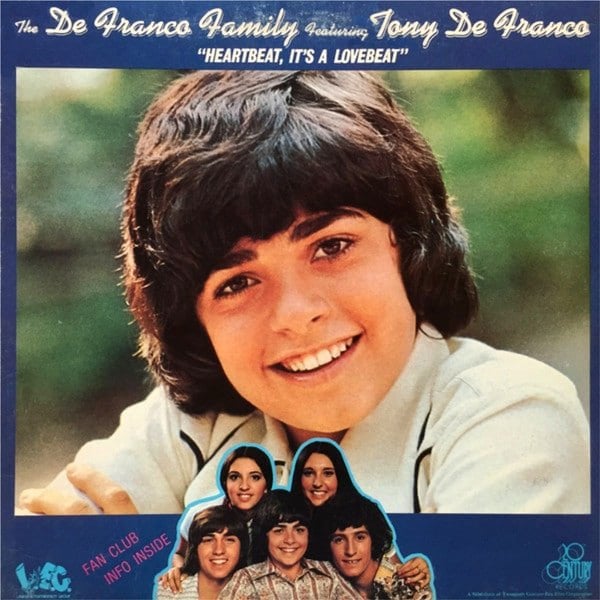 "It was a situation," he adds, "where everybody wanted a piece of you, everybody was your friend, everybody was related to you and then it got to the point where I just wanted to be left alone. I wanted privacy, which I think is not uncommon. And as I started getting older where you just go to school and you see how the girls are reacting, you see how the guys are reacting — not necessarily favorably — so you just always felt like eyes were on you. I can imagine what it would be like today with everybody having a cell phone and recording your every move."
It continued each night when they'd return to their home in Tarzana, California, which had a long driveway, and at the top of the hill they'd see girls standing there, waiting. "So," Tony explains, "it was just this constant reminder, which is fine, because I was constantly being told by management, 'Hey, you gotta get used to this. This is your life now.' I don't think I was ever pushing it away, because we were always told that you've got to accommodate the fans. You always talk to them, you always take a picture, but at some point you want to escape to a room where you could be left alone."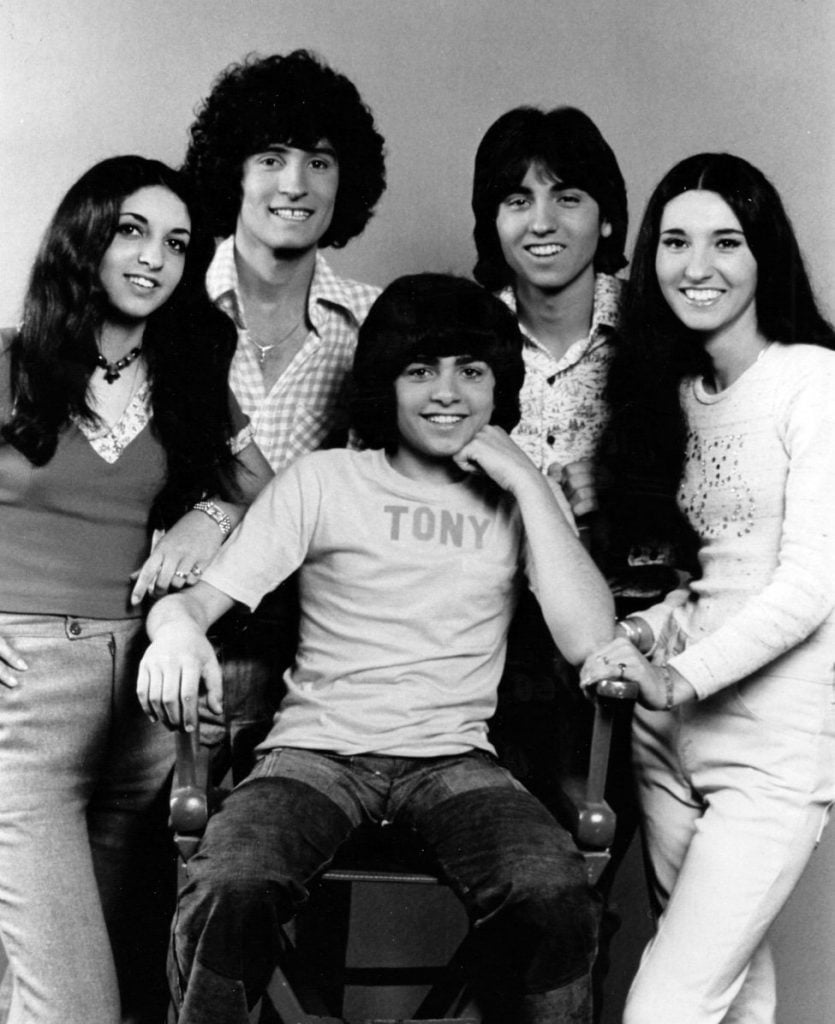 With all the talk of screaming girls, one does wonder — without getting too salacious about it — if there were … encounters. "All the time," he says without missing a beat, "but I think most of it was an innocent thing where they just come running up to you and then every once in a while you get the girl that comes up and says, 'Hey can I take a picture with you?' And all of a sudden she's just all over me with tongue and everything. I'm, like, 'Whoa, Baby, slow down here. I agreed to a picture, not that.' What helped, I think, is that because my parents were, again, immigrants from Italy, we were tight and pretty much always together, which also insulated and protected me from a lot of things that could have gone South; could have gone bad. But there was always an opportunity for somebody to try and take advantage. I remember there were a few times I went on the road on a PR tour alone with somebody assigned to watch over me. But when you're 13-years-old on the road, s–t could happen. Thankfully it didn't."
Dream Girls and Threats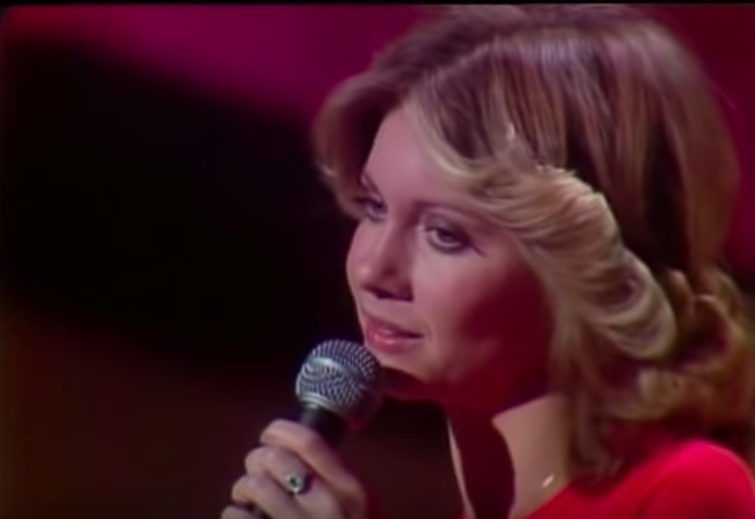 What did happen is that he sort of met his "dream girl" at the time, the late Olivia-Newton John. "She was hot and she was awesome," he laughs. "And we ended up being the opening act for her somewhere in the Midwest; I can't remember the town. She may not have been an American — she was Australian — but she was just like apple pie and super nice."
Over the years he's been contacted, these days by email, with some bizarre messages threatening to kill him ("Those are fun," he says dryly, "thanks for writing") and others saying that their childhood was a mess, but the music of The DeFranco Family helped get them through it. "When you hear songs on the radio," Tony muses, "the memory brings you back to whatever was gong on in life at that time. I also think that music is the glue of it all, whether you're talking about movie soundtracks — how good would a movie be without music? — or life."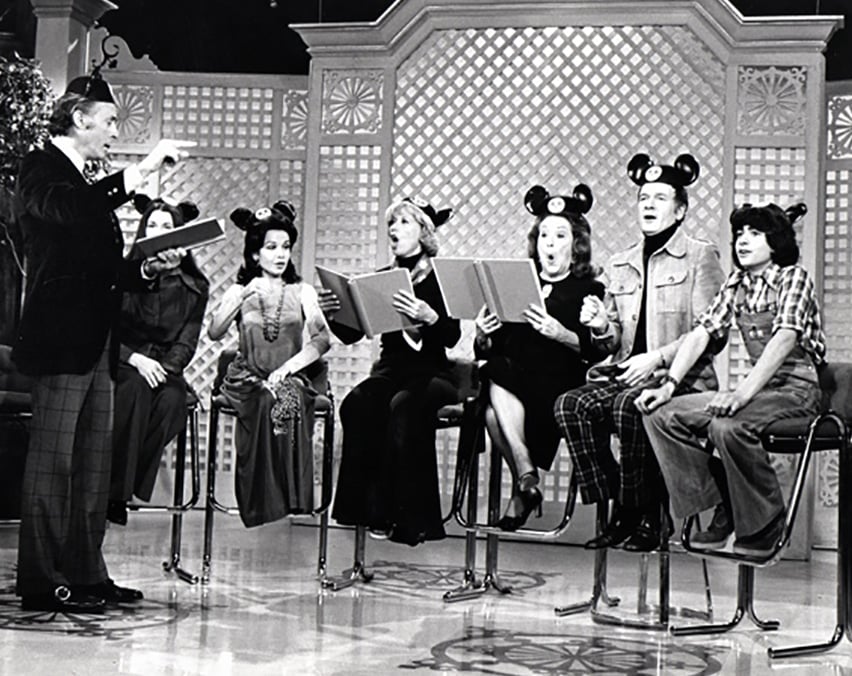 When things did change and the trappings of fame started to fade away, it happened fairly quickly. The first sign was that the second album was not as successful as the first. Despite the fact they had four Top 40 hits, disco exploded, creating problems for many artists. They did attempt to record some disco-esque material with another producer that never got released. There was also infighting between management, the record company, and the producer.
Feeling It All Slip Away
He also sensed it was over when all of a sudden the music for tracks were pre-recorded and he and his siblings were supposed to come in and just sing the vocals, a pretty big disconnect from the overall process. Things continued to go downhill from there, culminating with Chuck Laufer abruptly pulling the plug and canceling their contract. Tony was briefly approached about becoming a solo act, but that didn't really go anywhere — besides creating some tension between he and the others for a time. "I was already thinking about branching off and just going out on my own anyway," he admits. "I think the writing was on the wall that maybe this was going to happen, so I did push towards it for sure. It's not the first time that sort of thing has happened."
And that was pretty much it — besides the fact that The DeFranco Family was basically screwed financially. "Charles Laufer was strictly a businessman," Tony emphasizes. "A lot of people back in the day signed terrible contracts, including us. They were taken advantage of … including us. It was so prevalent back then that it was considered normal. What's funny is that we supposedly had the top attorney in the industry looking out for our best interests, but he also represented the people we signed with! When I was younger, I was a little bitter, because it was, like, 'What the hell?' And we got screwed. But when I think back on it now, I'm not bitter anymore, because it was an opportunity that brought me memories that to this day are fantastic. I'm not going to sit there and spiral in this weird mental state about what could have been, what should have been. Being one of those so-called artists that is hanging onto the past and singing in every little club, desperate for the attention again. That's the last thing I want.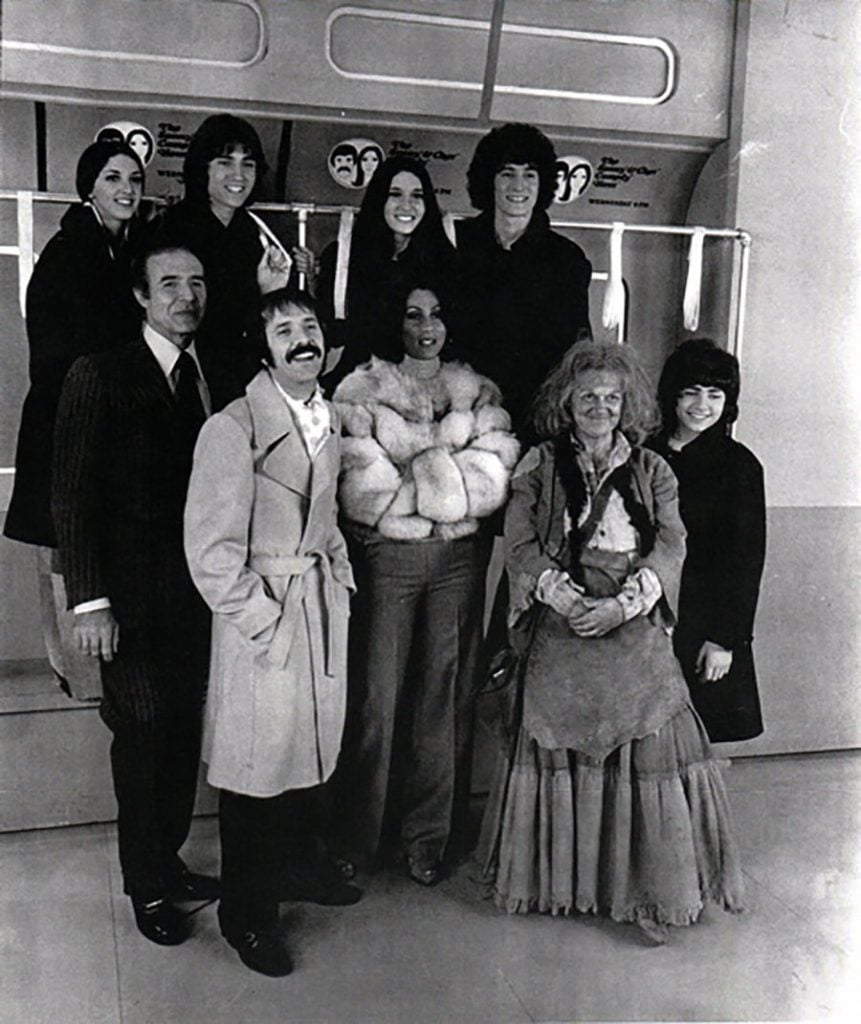 "Now, do I ever say, 'Oh, man, I gave up too soon; I should have kept at it. Who knows what could have come to my singing career?' I did that occasionally, but I let it go, because it was the decision I made at the time," he says. "And frankly, I did try to continue it, but the industry was changing so quickly, from disco kicking in to whatever followed. The truth is, most people are one-and-done and that's it. How many artists can you count that have hits decade to decade to decade? In any case, that's my sob story."
Looking For What The Future Could Hold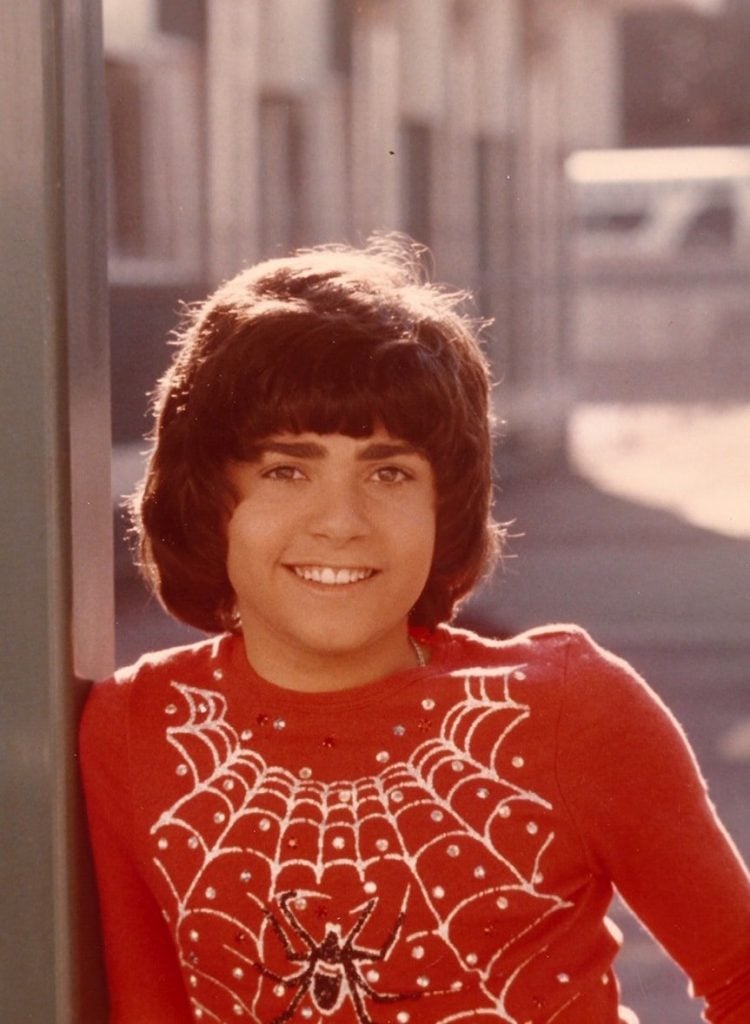 The story continued as he tried to move on and found that there simply weren't many doors open to him. "Think about it," suggests Tony. "Everybody's your friend, you can do no wrong and suddenly you can't even get arrested. Everybody is just saying, 'You're damaged goods. You were a teen idol. You're bubblegum.' And I was lost, frankly, trying to figure out where to go next, what direction to pursue. And that feeling lasted more than a few years."
Which is a common occurrence to young people, whether in music, on television or in the movies, who are in the center of a wave of popularity and suddenly find themselves alone, often descending into drugs and/or alcohol.
"Everybody wants me to tell them my bad drug story," he replies wryly. "I went to a private school, which was basically celebrity brats and wealthy brats. Michael Jackson was there, so was Christian Brando — we all know what happened to him — Danny Bonaduce. I watched some of those people just spiral out of control on drugs at the time. I tried pot. I had coke, but never enjoyed it. Maybe it's part of my personality that I don't like losing control. I've watched people out of control and roll their cars. I've heard of friends I knew dying because of drugs. I simply wasn't interested. No thank you."
Finding A New Purpose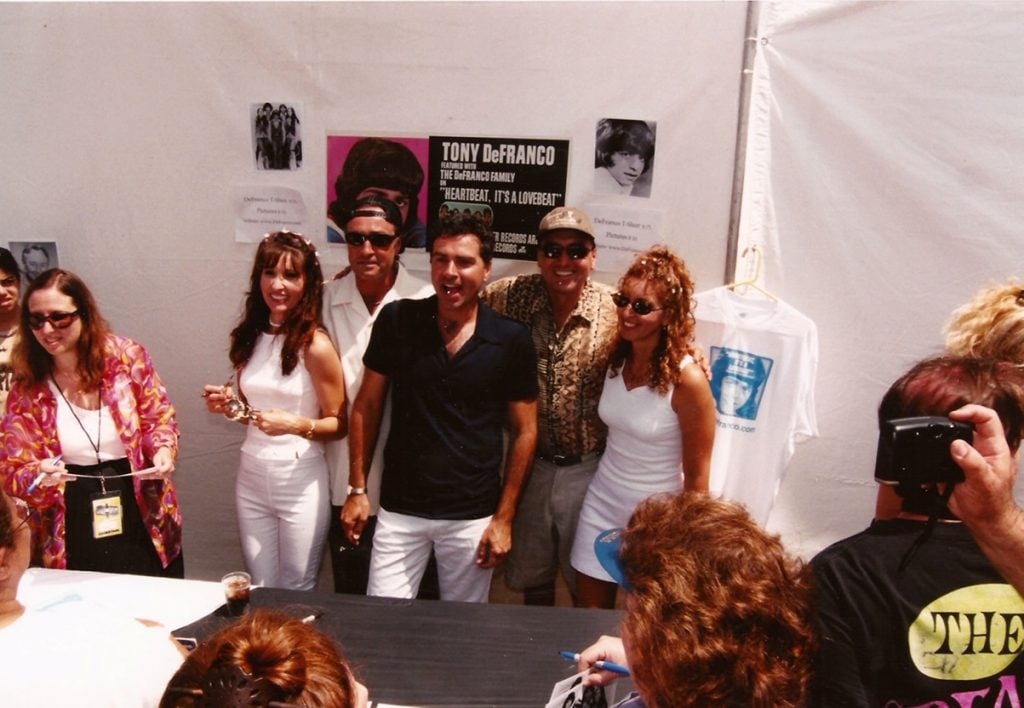 As he searched for a new direction, he worked as a coordinator for recording sessions, he'd hire band members for whatever record company that was employing him at the time. He found working behind the scenes enjoyable for a while, but then he started getting turned off by attitudes and behaviors in the music industry. When he had been younger, he had gotten his real estate license, but had never done anything with it. He decided it was time to throw himself into that world.
Tony explains, "I decided, 'If I do this, I can only believe and trust in myself. How hard I work in this business with come back to benefit me and I'm not depending on somebody else to show up to an appointment, to speak for me, to behave inappropriately or be an idiot. It's just me.' And over the years, it's been good to me. I've done very well in real estate."
And he's been doing it for nearly 20 years as a Sotheby's International Realty Agent, his website proclaiming, "I've sold properties" — high end, to put it mildly — "from the beaches of Malibu and throughout the Conejo Valley and up the coast."
Tony DeFranco has come a long way and is doing great, but what does the view of 1973/1974 look like through the prism of 2022?
"Now I'm just proud of it," he says matter of factly. "I'm a member of a pretty small club in some respects. How many people can say they have had a hit record? Then the second club is how many people can say they were a teen idol, which I think is even smaller? I don't have any negative feelings about it anymore. I don't dwell on what could have been. I think it was like a magic carpet ride and it was a lot of fun."