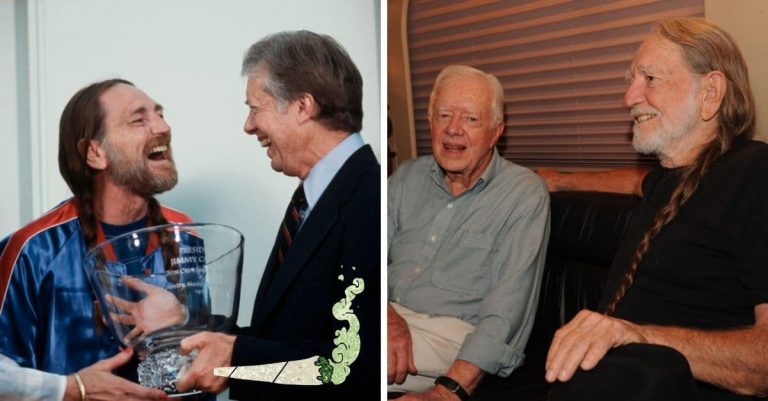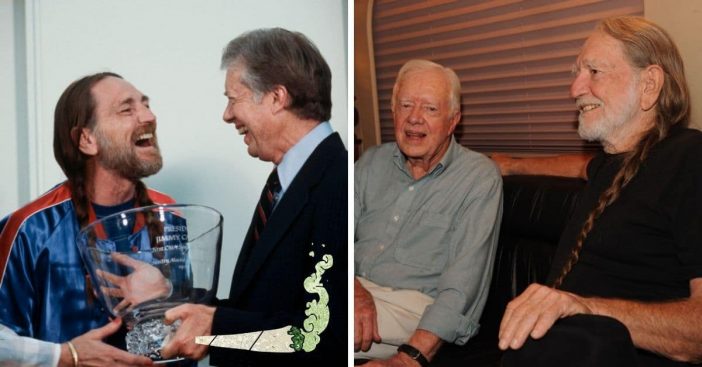 In 1988, Willie Nelson told the story of how he smoked weed at the White House in his autobiography. He told the wild tale of smoking a joint on the roof of the White House. He also said he shared that joint with one of President Jimmy Carter's sons! It may seem too crazy to be true, but Jimmy Carter himself confirmed the story.
Jimmy confirmed the story in the documentary Jimmy Carter: Rock & Roll President. At one time, Willie said it was a servant at the White House, but Jimmy confirmed that it was his son, Chip Carter who shared the joint. Chip himself confirmed the story once too.
Jimmy Carter's son smoked weed with Willie Nelson at the White House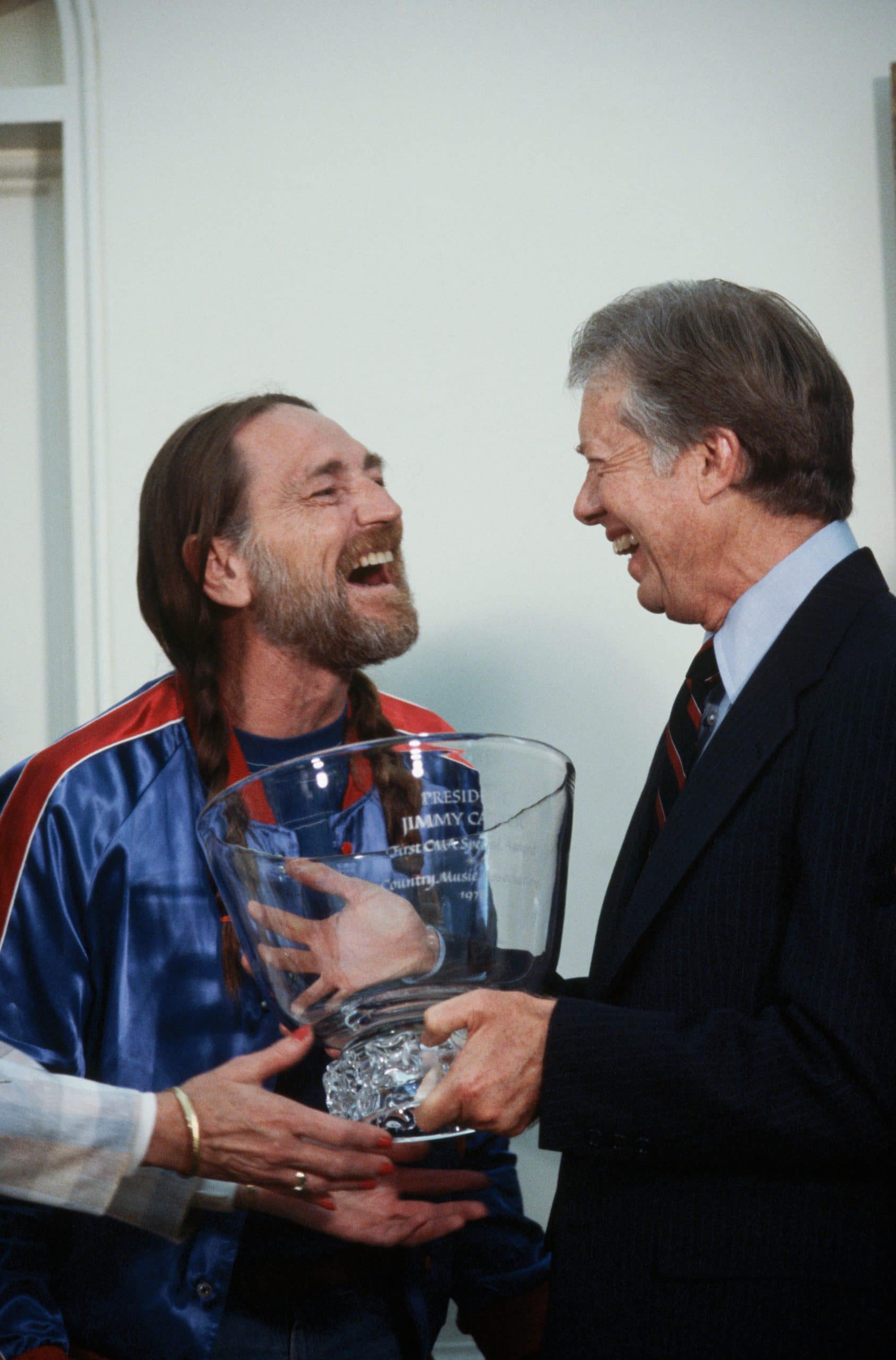 For instance, on the day in question, Willie was performing at the White House. Chip offered to take him up to see the rooftop. Chip said, "We just kept going up 'til we got to the roof, where we leaned against the flagpole at the top of the place and lit one up.' If you know Washington, the White House is the hub of the spokes — the way it was designed. Most of the avenues run into the White House. You could sit up and could see all the traffic coming right at you. It's a nice place up there."
RELATED: WATCH: Bob Dylan, Willie Nelson & More Appear In New Jimmy Carter Documentary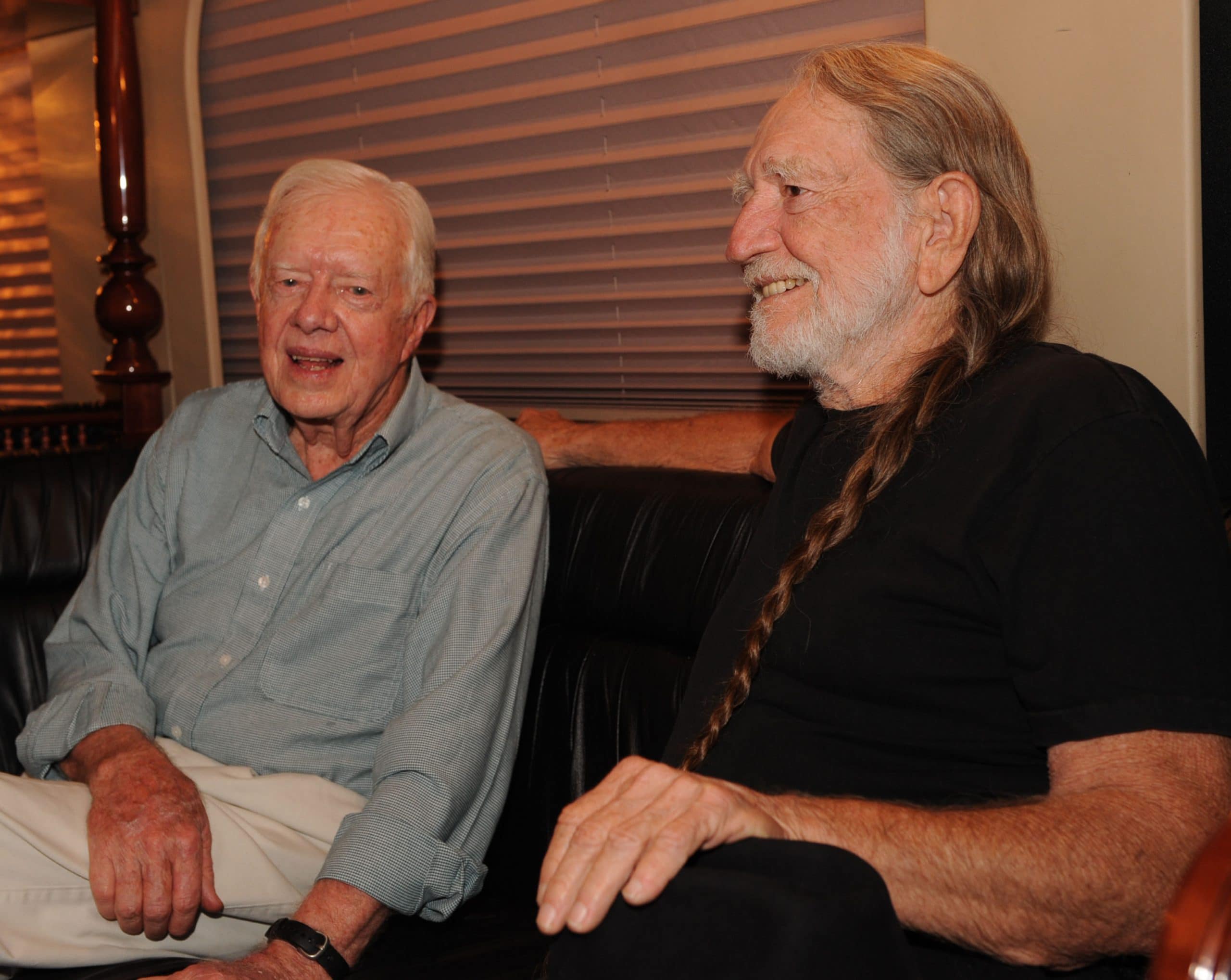 Jimmy admitted, "There were some people who didn't like my being deeply involved with Willie Nelson and Bob Dylan and disreputable rock 'n' rollers. I didn't care about that because I was doing what I really believed and the response from the followers of those musicians was much more influential than a few people who thought that being associated with rock 'n' roll and radical people was inappropriate in a president."
In conclusion, watch the trailer for the documentary below. Will you be watching?