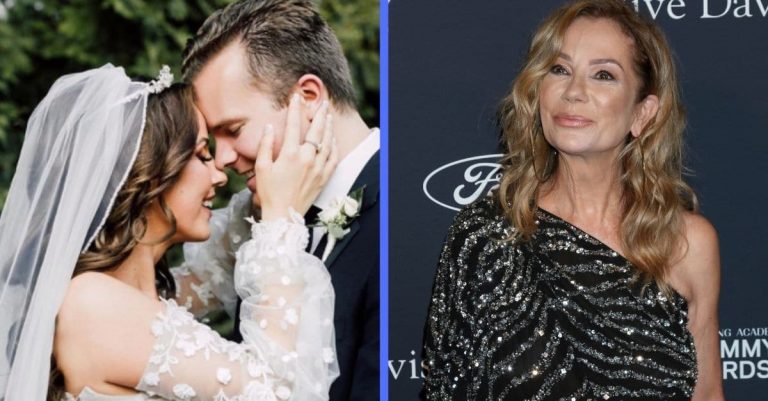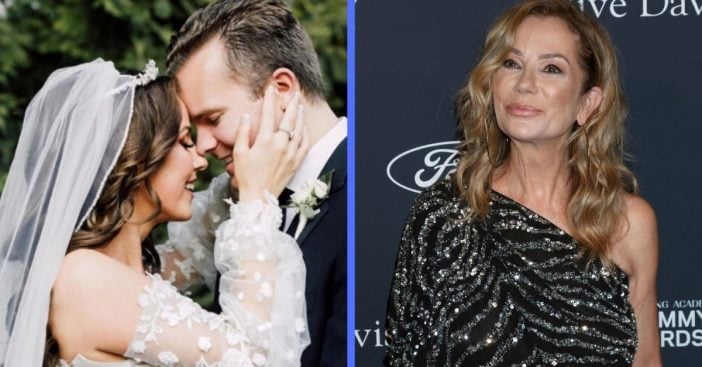 Cody Gifford, the son of Kathie Lee Gifford and her late husband Frank, has just gotten married to actress Erika Brown! Kathie Lee announced the happy news on her Instagram account over Labor Day weekend. She posted a photo of her son and daughter-in-law in their wedding attire with the caption, "God gave us a glorious day to celebrate this glorious couple. So grateful."
Everyone was quick to send forth their 'congratulations' to both Kathie and the happy newlyweds. "Cody Newton Gifford is married. I remember the day you announced his birth… like yesterday," someone writes. Another says, "Gorgeous! Cody looks just like his Daddy! so wonderful ."
Cody Gifford is now married to his long-time love, actress Erika Brown
https://www.instagram.com/p/CE2FznunS-k/
Cody's wife also posed a sweet little something to her Instagram feed as well. " ℎ 19:6″ she writes alongside a stunning picture of the two on their wedding day. Kathie commented on that photo, saying, "Cody married!! Cassidy married! I am the happiest mama in the world!" We can't imagine how much of a proud mom she must be feeling right now.
RELATED: Loretta Lynn Convinces Fans She Got Married To Kid Rock
Some wedding planning hiccups
https://www.instagram.com/p/CE2GlohjbjO/
"It's been a hard year for so many. For us, our wedding was the brightest ray of sunshine peeking through the clouds," Erika tells USA Today. "Surrounded by only our most immediate family, and with all necessary precautions respected, it was hands down the most blessed and perfect day of our lives."
Kathie originally shared the news of her son's engagement back in May 2019. "My son is engaged and I couldn't be happier for him and (Erika)," she writes at the time. The couple has been together since 2013. The wedding planning process did come with a small hiccup, as Erika posted about a little veil mishap she experienced. "Peep the picture of the veil I designed. It's supposed to say "The" but says "TTE" . This is 2020 ladies and gents."
https://www.instagram.com/p/CESH_OXjZ1z/
Looks like the wedding turned out perfect after all! Congratulations to the newlyweds. Wishing a life full of love and laughter for these two.