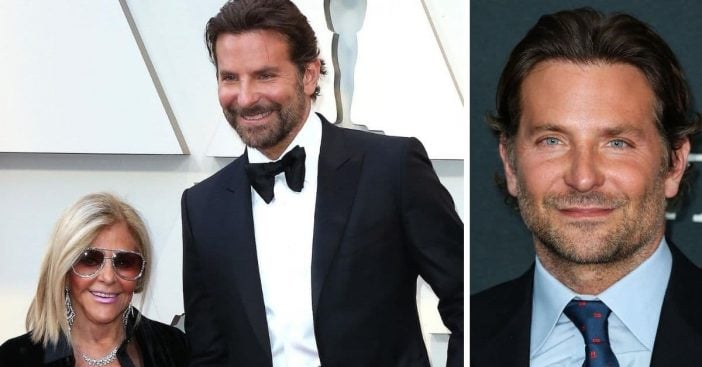 Actor Bradley Cooper has regularly taken his mother, Gloria Campano to red carpet events. He truly loves and takes care of her, which is evident during the quarantine. Bradley has done everything he can during quarantine to keep her safe. He opened up about who he is quarantined with and how he has not left the house in months.
Bradley said, "I'm with my daughter and my mother and my two dogs, and we have not left the house. My mother is going to be 80, and she has a colostomy bag, so I can't let anybody in the house. And I can't leave the house, because if she gets it, it's over."
Bradley Cooper lives with his mother Gloria Campano
Bradley has a three-year-old daughter, Lea with his ex-girlfriend Irina Shayk. Even before the pandemic, Bradley lived with Lea and his mom. When his father, Charles Cooper died in 2011, Bradley and his mother decided to live together once again.
RELATED: Six Throwback Photos Of A Young Bradley Cooper
Bradley has previously spoken about the living arrangement and you won't hear him complain. He said he loves living with her and wouldn't have it any other way! What a sweet son. We hope that Bradley, Lea, and Gloria all stay safe and healthy amid the pandemic.
In conclusion, listen to this funny story about Gloria. Apparently, she is a QVC addict!