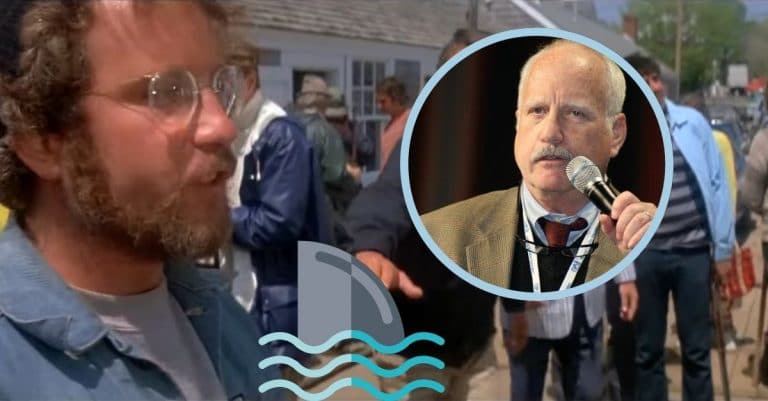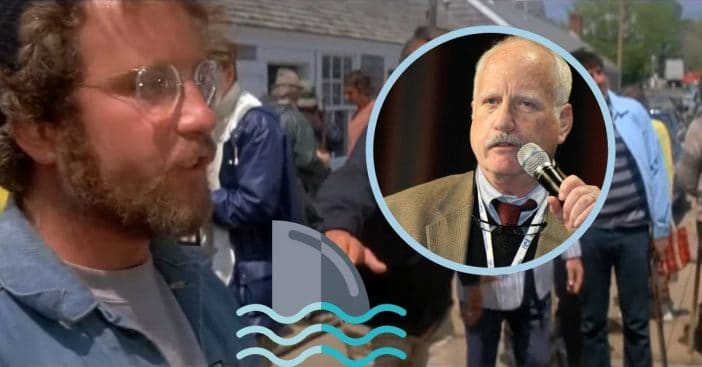 Some actors possess a resume too broad and celebrated to pin down. Richard Dreyfuss is one such actor. He gained popularity for appearing in hit films such as Jaws, What About Bob?, Close Encounters of the Third Kind, and more. But he displayed remarkable talent even beyond those hits. And that talent earned him numerous accolades.
But whatever happened to Richard Dreyfuss, known to many as consulting oceanographer Matt Hooper in Jaws? Dreyfuss had a lot of work beyond this summer thriller. He's also been active outside of acting too. Born Richard Stephen Dreyfuss on October 29, 1947, he called Brooklyn, New York home for years. His father, however, did not. After suffering severe injuries during World War II, his father left the family when Dreyfuss was young. Nevertheless, Dreyfuss got through school and even started acting at Temple Emanuel of Beverly Hills Arts Center. Once he got his foot in the door of acting, it never fully left.
Richard Dreyfuss met success with ease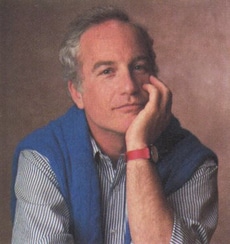 Dreyfuss received quality training from Temple Emanuel as well as Westside Jewish Community Center, where he was taught by Bill Miller. With a well-rounded background, it's no wonder he easily landed roles in some of TV's biggest titles at the time. They include That Girl, Gunsmoke, Bewitched. His success didn't stay locked into television roles, however, as a lot of actors feared in those days.
RELATED: 'Jaws' Then And Now — A Look At The Cast Of The '70s Thriller Movie Today
Some of his big movie fame undoubtedly came thanks to Jaws. Production was weeks – days – away and producers hadn't cast Hooper or Quint. Originally, Jon Voight might have been Hooper, if Spielberg went with his initial desire. Before Richard Dreyfuss was even ever brought up, Spielberg also considered Joel Grey and Jeff Bridges. However, by this point, Dreyfuss had worked with George Lucas in American Graffiti. Lucas advised his friend Spielberg to go with Dreyfuss, working off of his own experience with the actor to give a strong recommendation. However, even Dreyfuss didn't think he should take the role at first either. Watching his own performance on The Apprenticeship of Duddy Kravitz left him feeling unsatisfied enough to want to redeem himself. After hurriedly accepting, Hooper landed a role that Spielberg and writers could totally adjust to suit him. Everything else about the book was so different, Dreyfuss received orders to not read it; production would make everything work out.
Working through setbacks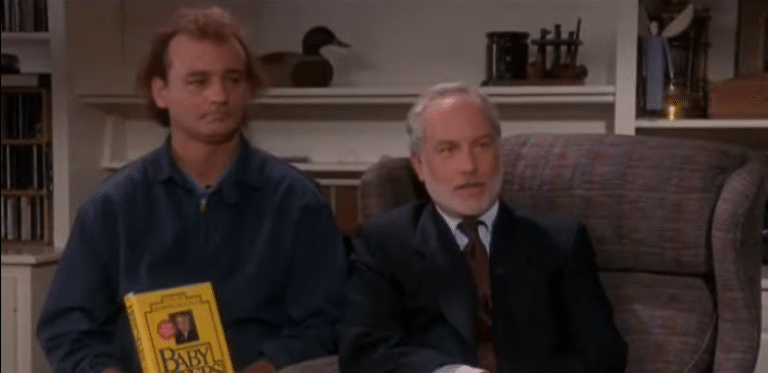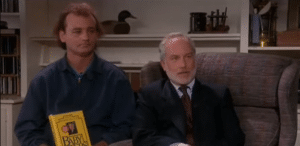 Richard Dreyfuss formed an entertainment circle that saw him reunite with Spielberg just in time for Close Encounters of the Third Kind in 1977. Throughout his career, Dreyfuss would earn nominations and total wins for all sorts of Awards. But he still eventually started using cocaine around 1978. Only four years later, in 1982, Dreyfuss blacked out while driving, struck a tree with his car, and was arrested for possession of the drug. To address his now severely impactful addiction, Dreyfuss entered rehab. His recovery went smoothly and fast enough for him to return to Hollywood for more impressive work.
He reunited first with director Paul Mazursky for Moon over Parador then with Spielberg again for Always. Though he kept himself very busy throughout the years, Dreyfuss also suffered from health complications. They even went beyond his past cocaine addiction. In 2004, he missed appearing in The Producers. Earlier that year, he'd undergone surgery for a herniated disc and, according to the media, still suffered setbacks from it.
Richard Dreyfuss believes in personal responsibility and togetherness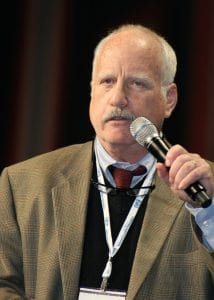 In terms of his personal beliefs, Richard Dreyfuss became a very outspoken supporter of civic education. This means he believes in a delicate but powerful balance where citizens, rather than external forces, in maintaining order. He created The Dreyfuss Civics Initiative in 2006 to encourage the future of America to be critical thinkers and active participants in their country's fate. To take a hands-on approach to promote Civics, Dreyfuss made an appearance in D.C. and on Bill Maher's show.
With such a keen eye for history and government, it should be no surprise that Dreyfuss also penned an alternate history/science fiction book, co-authored with Harry Turtledove. The book, The Two Georges, explores some what-ifs of U.S. history. His personal life was not without controversy, though. Not only did Dreyfuss clash with co-stars Robert Shaw and Bill Murray in Jaws and What About Bob?, but he was also accused of sexual harassment by Jessica Teich. Dreyfuss denied the allegations, saying he's been excessively flirtatious but asserts that he respects women and would not harass anyone.