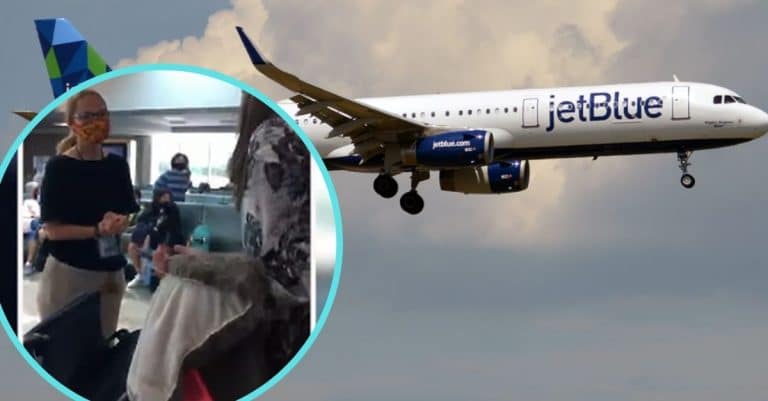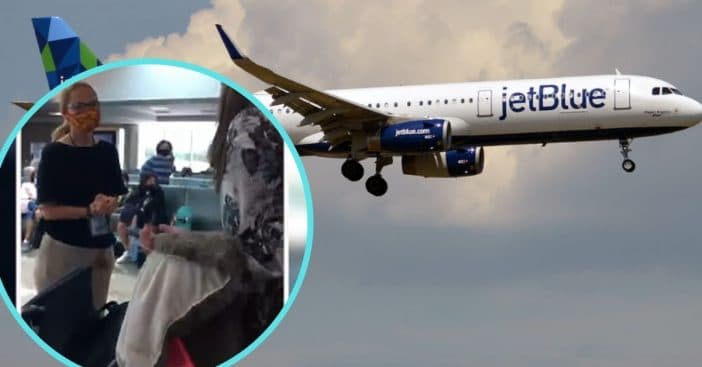 A mother traveling with her six kids were recently removed from a JetBlue flight after her two-year-old daughter wouldn't wear a face mask. Flight attendants ordered Chaya Bruck and her children to be removed from the plane. Chaya tried to explain to the attendants that her toddler simply didn't want to cooperate, as some toddlers do.
"It was horrible, the whole experience was traumatizing," Chaya tells news outlets. "I was trying very hard…(The other children) were wearing their masks with their noses covered. It says (on JetBlue's website) that a child who cannot wear a mask does not have to wear a mask. I tried to tell them this, but they didn't care…They wanted me off the plane."
2-year-old toddler wouldn't wear a face mask, which ends with the whole family being removed from the flight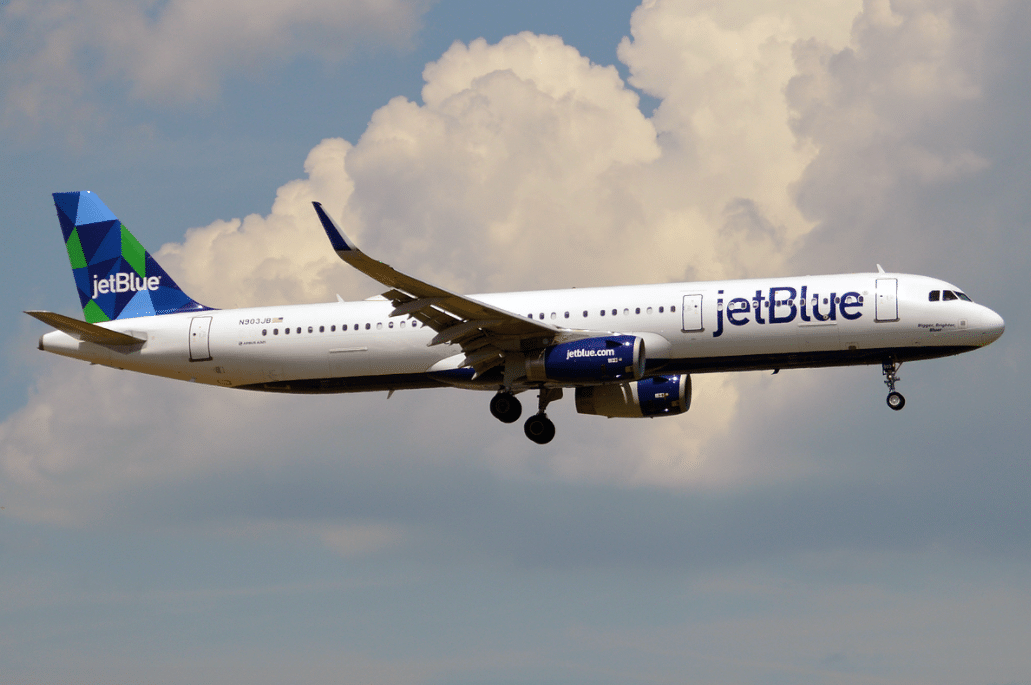 Chaya continues, "(The other passengers) were sticking up for me….All of my kids were crying. I was shaking…It was inhumane." JetBlue had strengthened its policies on face coverings earlier this month. Their policy states that passengers must cover both their nose and mouths in order to board the aircraft. This rule did not apply to children 2 years or younger, which should have applied in Chaya's case.
RELATED: Woman Kicked Off American Airlines Flight For Wearing Offensive Mask
However, JetBlue did revamp its policy on this in the last week. They write on their Travel Alerts page, saying "all travelers 2 years and older must wear a face covering over their nose and mouth throughout their journey." A JetBlue spokesperson states that this policy was in effect since August 10th.
Most airlines are now enforcing these policies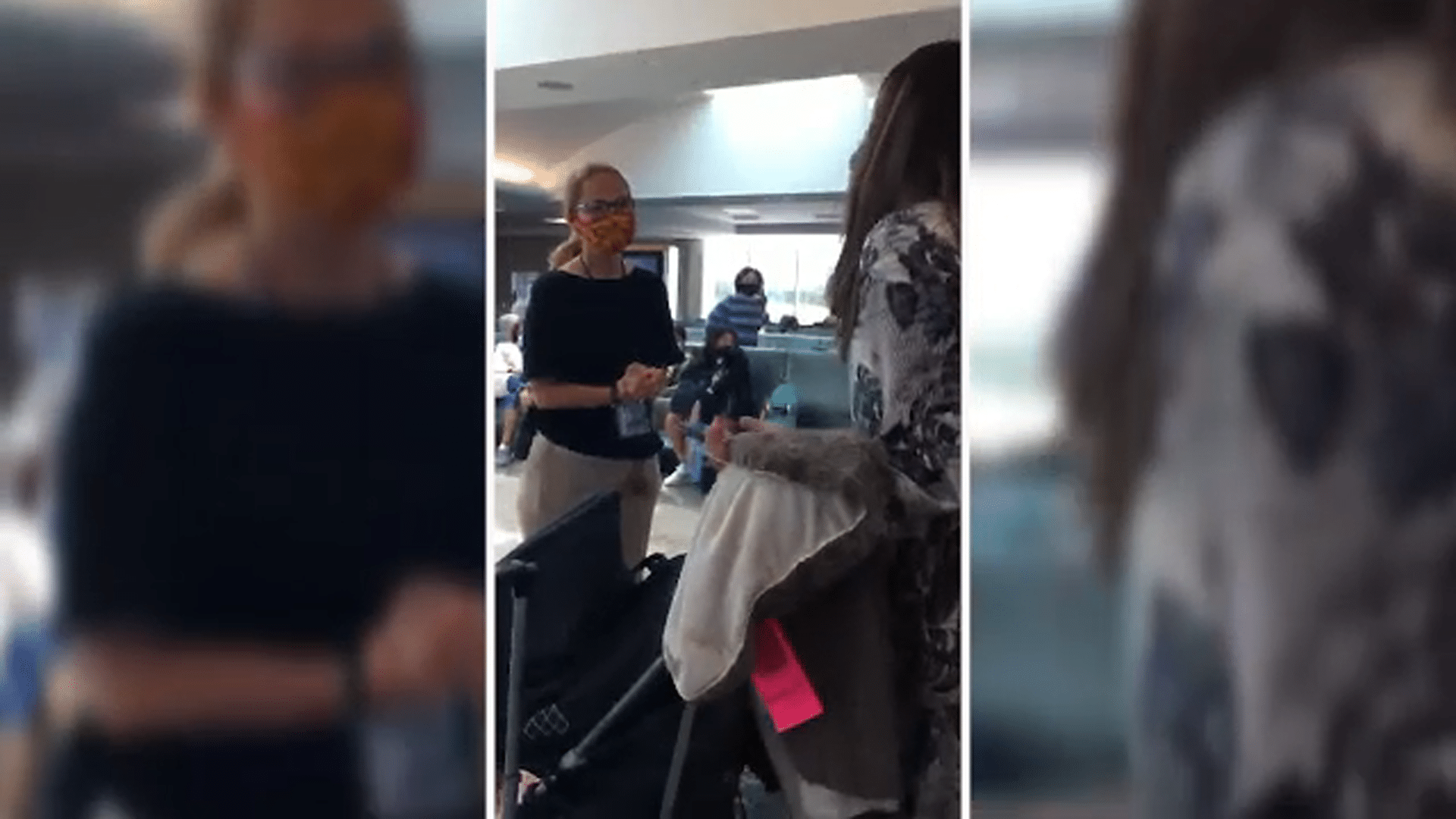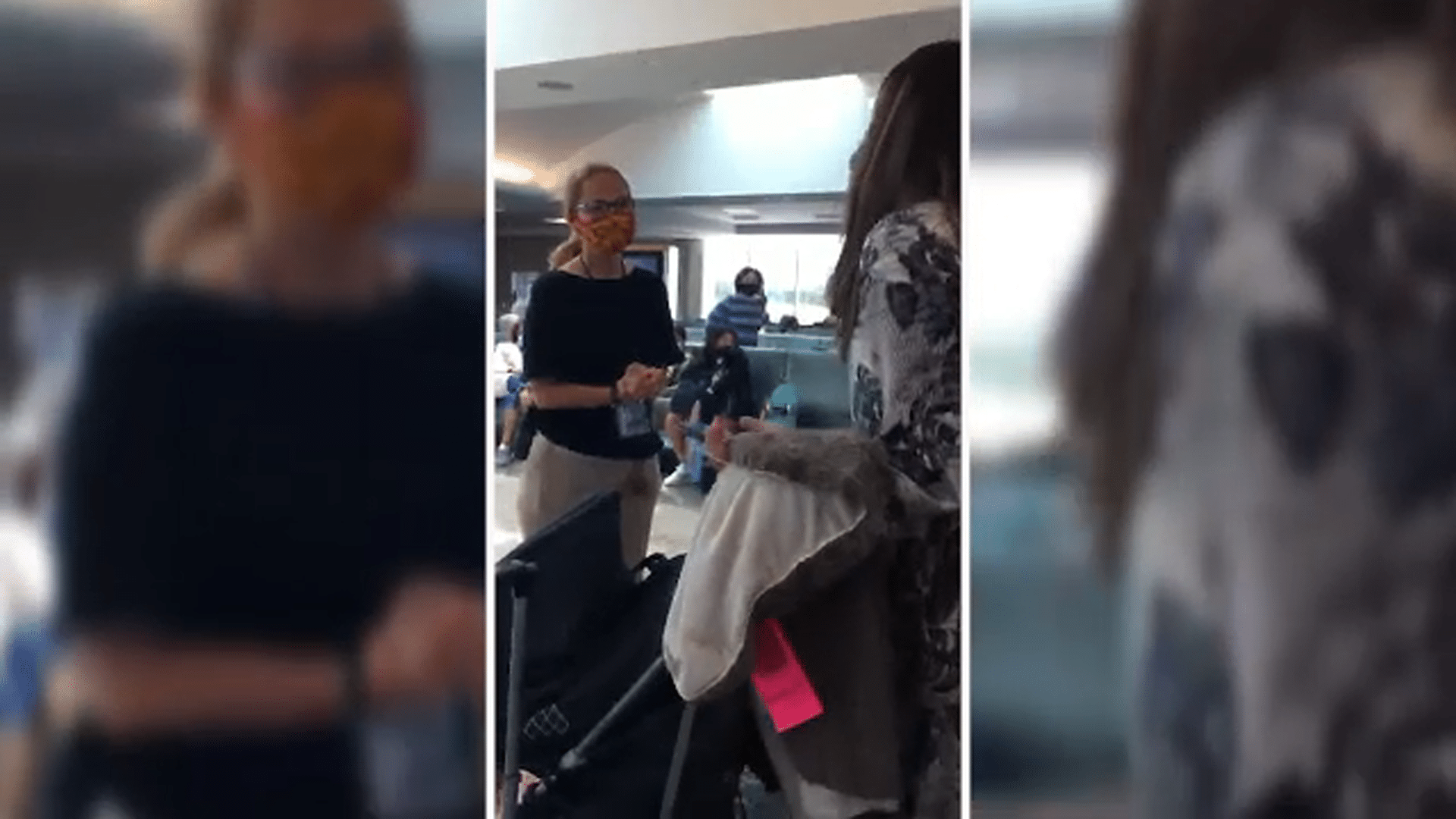 JetBlue spokesman Derek Dombrowski releases a statement on these policies. "During these unprecedented times, our first priority is to keep crew members and customers safe, and we've quickly introduced new safety policies and procedures throughout the pandemic. Children age 2 and over must wear a face covering, consistent with CDC guidelines, which say, 'masks should not be worn by children under the age of 2.'"
Other airlines have been enforcing the same rules,
removing passengers who refuse to comply
with their face covering policy. Some airlines have also said that anyone who refuses to comply will also lose their future traveling privileges with the airline.