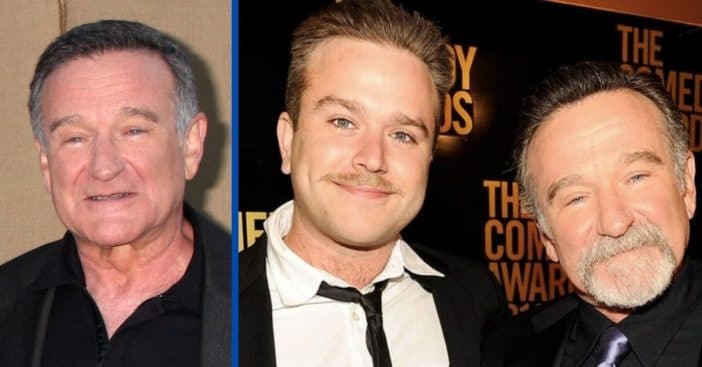 Robin Williams' son, Zak, has posted a heartfelt message to his social media on the 6th anniversary of his death. It was 6 years ago that the world learned the heartbreaking news that one of the best comedians and most loving people had passed away.
"Dad, today marks six years since your passing. Your legacy lives on in your family and in those who carry your spirit within their hearts," Zak's post reads. "We will continue to fight for what's good in the world, for peace, and for connecting people instead of tearing them apart. Love you so much!"
Zak posts a loving tribute to his late father
View this post on Instagram
Williams' presence in Hollywood made him a comedic star, starting off on popular TV shows like Mork & Mindy. Then, appearing in films such as Good Morning, Vietnam (1987), Dead Poets Society (1989), Awakenings (1990), Aladdin (1992), and Good Will Hunting (1997). The latter would earn him an Oscar win for Best Supporting Actor.
RELATED: New Documentary Discusses Robin Williams' Neurodegenerative Disorder That Led To His Death
A new documentary claims that Williams' diagnosis of Lewy body dementia may have contributed to his eventual suicide at 63. Since his passing, Williams' children have been working on eliminating the stigma that surrounds mental health. They have also worked directly with the coalition Inseparable to ensure that all Americans have access to healthcare.
Daughter Zelda joins in on remembering her late father
View this post on Instagram
His daughter, Zelda, has also been putting in work to keep her father's legacy alive. On July 21st, she worked to raise money for homeless shelters on what would've been her dad's 69th birthday. In light of her dad's 6th death anniversary, she opted to post a message the day before as she was planning to take some time to herself on the actual day.
— Zelda Williams (@zeldawilliams) August 10, 2020
"It's hard for me on regular, good days to remain the person expected to graciously accept the world's need to share their memories of him and express their condolences for his loss," Zelda writes. "As I've said in the past, while I am constantly touched by all of your boundless continued love for him, some days it can feel a bit like being seen as a roadside memorial– a place, not a person- where people drive past and leave their sentiments to then go about their days comforted their love for him was witnessed."
She continues, "Tomorrow, it is simply too much… Reach out. Seek help. Keep fighting," she adds. She also includes extra tweets in the thread with suicide hotline phone numbers for those who may be struggling.
This is one of my favorite appearances by Robin, RIP.