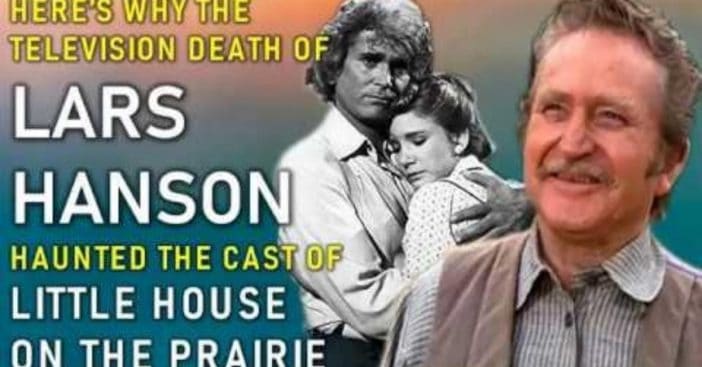 UPDATED 4/6/2023
Life can be full of coincidences. Some of them are fun and some of them are just plain eerie. Such is the case with Karl Swenson. This particular coincidence was so odd that I think it is fair to say that it haunted the cast of Little House for months after it occurred.
Karl is best known for his performance as the kindly Lars Hanson in NBC's Little House on the Prairie. He appeared in forty episodes of the show from 1974–1978 as Walnut Grove's founder, a kindly man named Lars Hanson played to perfection by Karl Swenson. Of course, we remember Karl on TV and in movies many times over the years. He'd played Eddie Haskell's dad George in a couple of episodes of Leave it to Beaver and made the rounds on many TV westerns like Bonanza, Gunsmoke, and I believe this image is from one of my father's favorite programs, Maverick.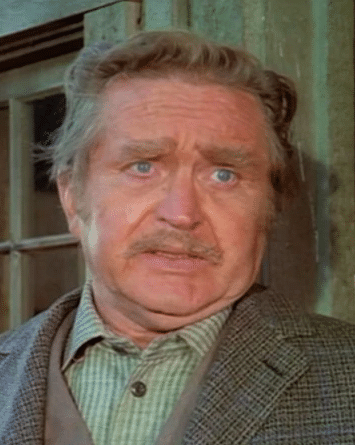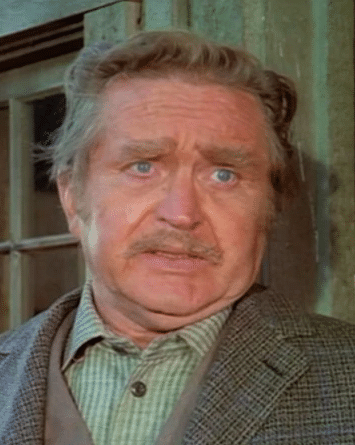 In the '60s, Karl even showed up in another one of my favorite shows, Hogan's Heroes. Of course, I didn't see any of these appearances until the '70s when reruns of shows like Leave it to Beaver and Hogan's Heroes played in the afternoons. He was also Opie's friend, Mr. McBeeVee on The Andy Griffith Show.
However, it was on Little House that Swenson really found a home. Over the course of the show's first five seasons, Swenson made 40 appearances as the founding father of Walnut Grove.  And it was during the fifth season where this very odd, very strange coincidence occurs. It takes place while the cast and crew were filming an episode titled "There's No Place Like Home." In this episode, the Ingalls family along with other former Walnut Grove citizens return to town after an extended absence only to discover that the town is dying. And along with the town, Lars Hanson is very ill as well.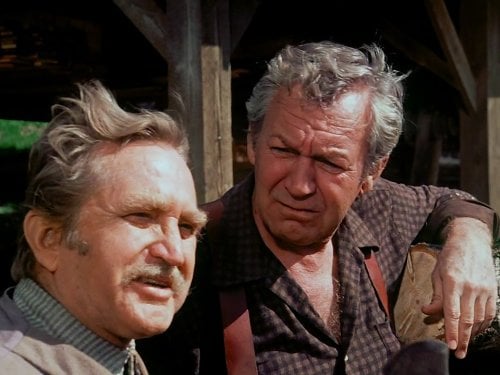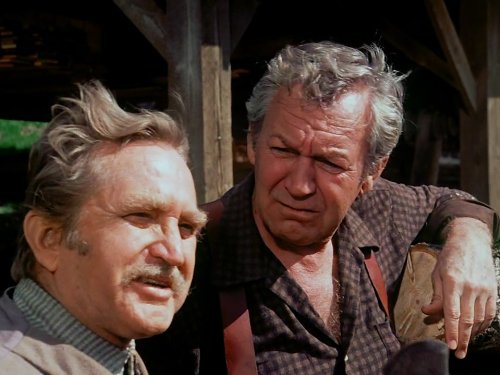 While the episode is about a rebirth of sorts for Walnut Creek…things don't go as well for the town's founder. And, as the episode comes to an end, we hear Laura Ingalls tell us that Lars passed away.  Definitely a sad story, but there really isn't anything strange about this story up to this point. Here's where things get a little bit odd.
You see, it wasn't the intent of Landon to have Lars die in this episode. However, Karl had pulled Michael aside and talked to him about being ready to retire from the industry. He was ready to be done. Karl was, after all, 70 years old and wanted to focus on other things. As such, the episode was written with the much sadder ending. Then, eight days before the episode aired on television, Karl Swenson had a heart attack and died while visiting relatives.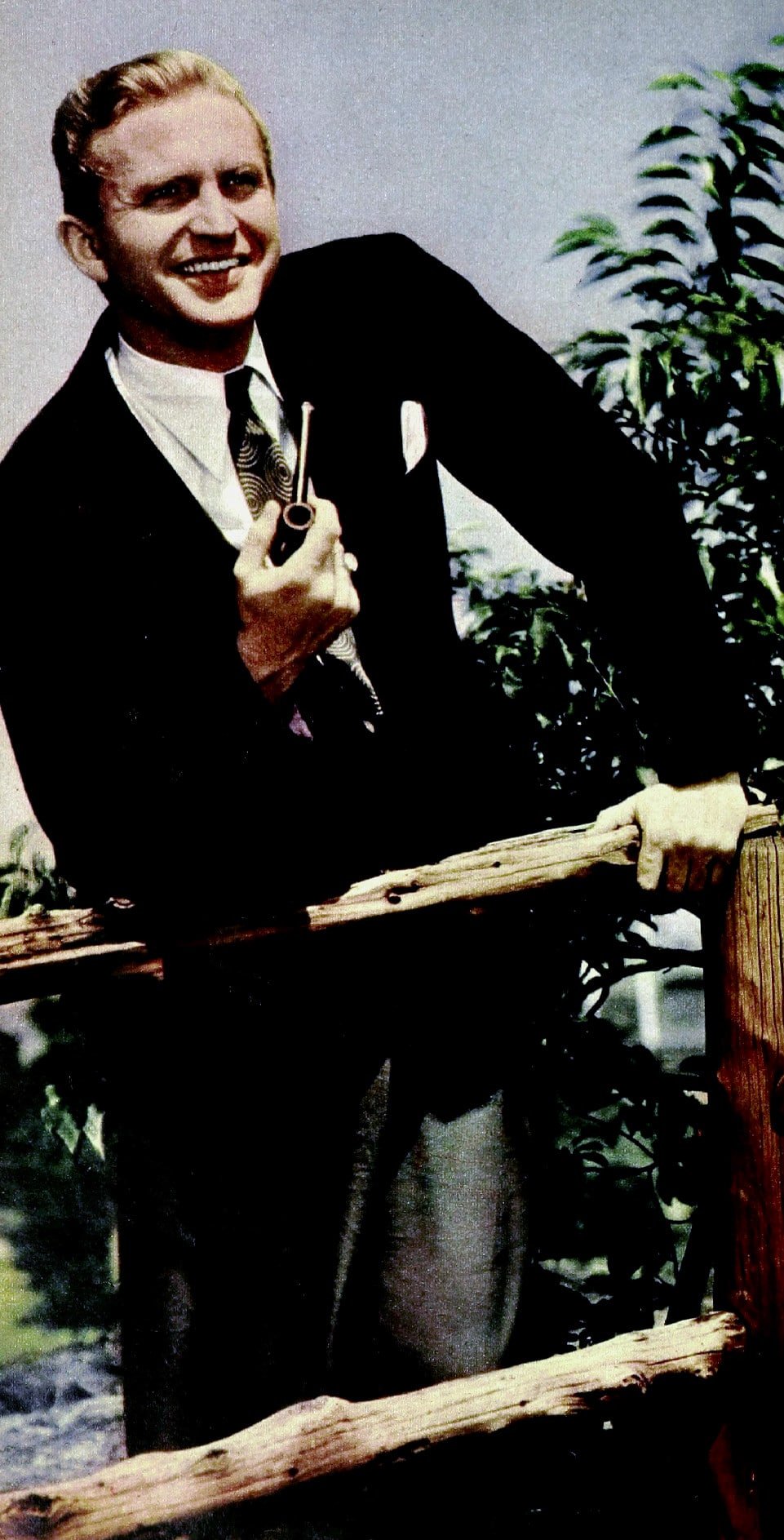 And things even get more strange because according to an article in Peter McDonald's Hollywood Hotline, Swenson's moving final performance as Lars Hanson, which had reduced the entire cast to tears, was now causing them to speculate as to whether Karl had some sort of premonition of his own imminent death. Who knows? However, when the episode was broadcast, we have to believe that all of the castmembers felt that Swenson's performance was a bittersweet and haunting memory of their dear friend.
Of course, it would only be a handful of years later that Michael, while on a ski trip in 1991, started to get migraines that were near unbearable. After a visit to the doctor and a host of tests, it was determined that Michael had developed a form of pancreatic cancer that was swift-moving and inoperable. Just months later, Landon would leave us as well. A heavy blow for those of us who were big fans of his work.
FAQs
Why did Hanson leave Little House?
Karl Swenson, the actor who played the character of Lars Hanson, sadly died of a heart attack eight days before this episode aired. Moreover, at the end of that episode, there is a voice-over from Laura mentioning that Lars Hanson died four months later.
Is Little House based on a true story?
Little House on the Prairie is based on a real-life family, the Ingalls. Some parts of the story were embellished or changed to appeal more to an audience.
How old is Karl Swenson?
Actor Karl Swenson was 70 years old when he died. He died in October 1978.