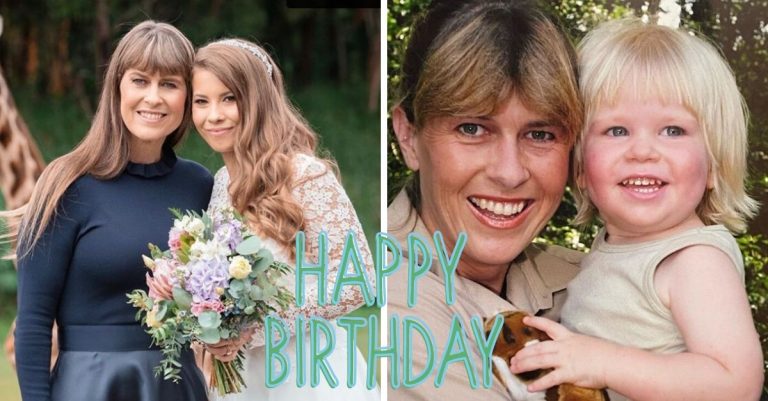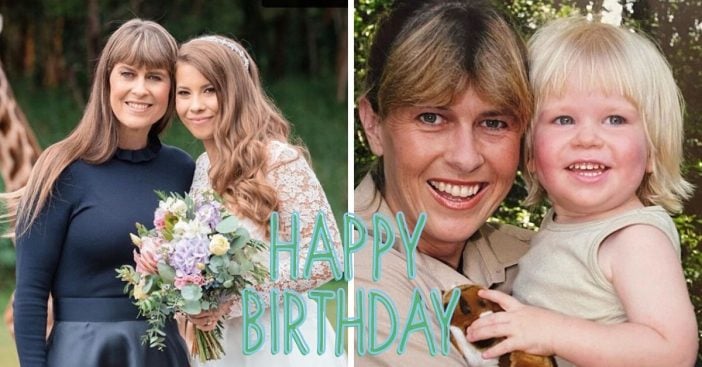 Terri Irwin, the widow of the late Steve Irwin recently turned 56 years old. Her children, Bindi and Robert, shared some sweet messages for their mom on her birthday. Chandler Powell, Bindi's new husband, also shared some special birthday wishes for his new mother-in-law.
Bindi shared a series of photos including a recent one from her wedding. In the photo, Terri looks stunning in a long-sleeved navy blue dress, with a giraffe peeking out in the background! In addition, Bindi shared photos of Terri working at the zoo over the years and a throwback photo of mother and daughter.
Terri Irwin celebrated her birthday with her kids and new son-in-law
https://www.instagram.com/p/CC1mYabh7bB/
Use the arrow on the photo to scroll through to see more photos…
Bindi wrote, "Mama, You will always be my Sarah Connor. Fiercely loyal, genuinely kind and a total badass! You were born with a purpose to change the world. You're my best friend and every day you show me what it means to be a woman warrior. I love you so much. Happy Birthday! ❤️"
RELATED: Terri Irwin Talks About The Pact She Made With Steve Before His Death
https://www.instagram.com/p/CC1ptbfB7TF/
Around the same time, Bindi's new husband Chandler posted a snap of himself, Terri, and Bindi and their dog in the background. He wrote, "Happy Birthday to one of the most extraordinary women in the world! Terri, your courage, leadership and thoughtfulness towards everyone is amazing. Can't wait to celebrate the first birthday with you as my 'Mum-in-law'! 🎉 Love Bindi & Piggy photobombing behind us!"
https://www.instagram.com/p/CC16Y5ODHbk/?igshid=1a31uxubu3pq0
Terri's son Robert shared a few adorable throwback photos of himself and Terri when he was a baby! He captioned the photos, "Happy Birthday Mum! ❤️ You have taught me so much over the years from tying my shoelaces to driving a car and how to feed a crocodile! In these last few months I have never been more proud to call you my mum leading our entire Australia Zoo team through this incredibly tough time. You effortlessly carry on Dad's mission."
The post continued, "I can't imagine how proud he'd be of all you do for worldwide wildlife conservation but also that you are always there for Bindi and I to give us a hug when we need it most. Thank you for being our Mum, we love you."
So sweet! Happy birthday, Terri!