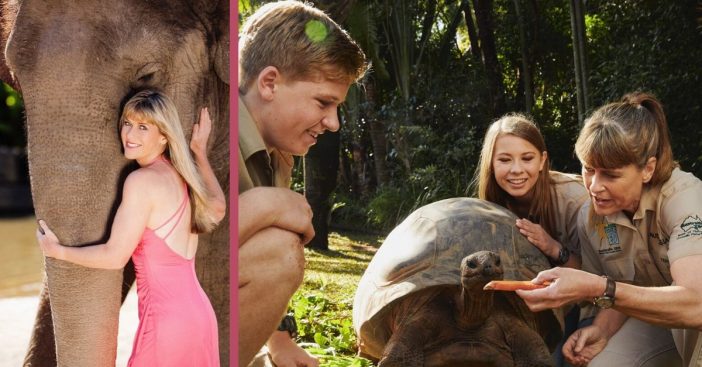 March 8th, 2020 marks International Women's Day and people all around the world are celebrating the women in their lives. This includes the children of Steve Irwin, Bindi and Robert. They have posted very loving messages for their mom, Terri, in light of the special day.
Bindi writes, "International Women's Day appreciation post for my mum, the most incredible woman I've ever known. She leads a team of over 500 wonderful staff here at Australia Zoo, who I'm proud to say are 70% female. She continues Dad's mission of Wildlife Warriors global conservation work, keeping his legacy alive. She's also the most amazing mother and my greatest inspiration in life. Her passion, grace, and courage is beyond anything this world has ever know. I love you, Mum."
Celebrating Terri on International Women's Day
Thank you @BindiIrwin. It has been wonderful to spend such a special day with you. I love you so very much and I am incredibly proud of the amazing woman you have become. https://t.co/IB1TFlU8Bm

— Terri Irwin (@TerriIrwin) March 8, 2020
Robert has a loving message for his mom, too, on this wonderful day celebrating women everywhere. In his message, he actually mentions both his mom and his sister, Bindi. "Happy #InternationalWomensDay. These two incredible women inspire me every single day," he writes. He includes a beautiful photo of himself with Bindi and his mom, Terri, feeding a turtle.
RELATED: Irwin Family Opens Elephant Sanctuary, One Of Steve Irwin's Life-Long Dreams
Happy #InternationalWomensDay . These two incredible women inspire me every single day 💛 pic.twitter.com/EjxoAi3nPu

— Robert Irwin (@RobertIrwin) March 8, 2020
Terri responds to Robert's post, "Thank you  @RobertIrwin. I am so proud of you for supporting this special day. You are wonderful and I love you with all my heart." Bindi also responds to Terri's response by thanking her for "being my guiding light through life."
Many fans from home are also extending their love and support for both Bindi and Terri. A Twitter user writes, "You are absolutely blessed to have the support and love of each other. @TerriIrwin you continue to inspire me in your journey since Steve. I'm almost seven months into the same journey and it's a tough road. You're a great role model for me."
Love from fans all over the world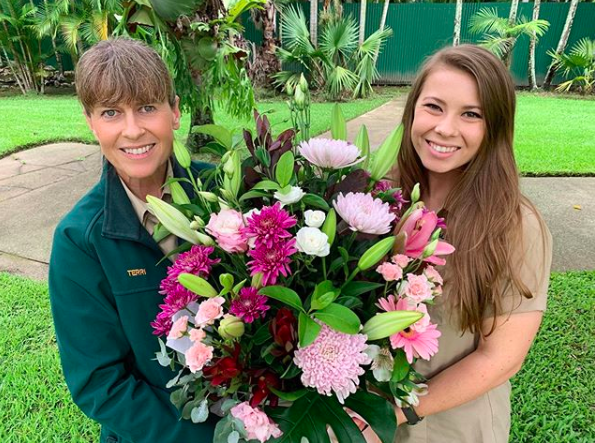 "Terri you're so beautiful!!! Almost a shock not to see you in khaki! I wish I was half the woman you and your daughter are," another Twitter user says.
What an incredible team of people, the Irwins are nothing short of something to be proud of! We bet Steve is smiling down on all of them.