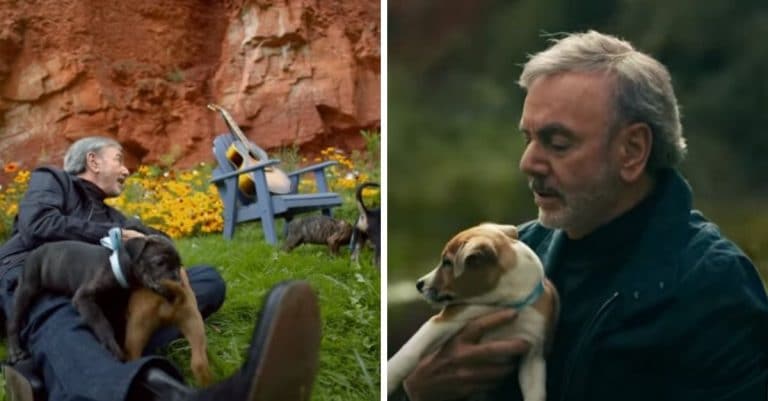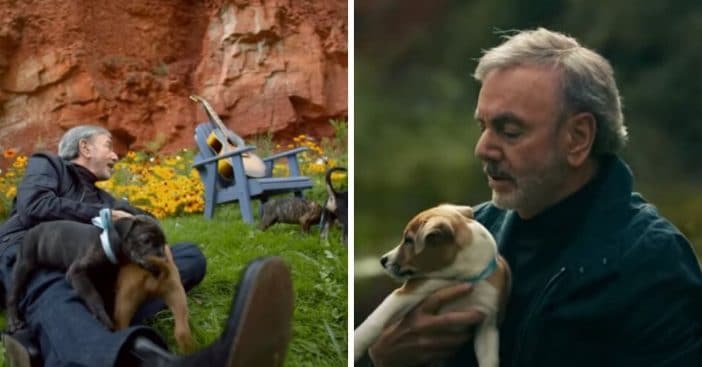 Do you remember Neil Diamond's song "Something Blue?" The song came out a few years ago and the music video is incredible. Neil sings outdoors against a gorgeous backdrop of mountains and fields. As the song goes on, adorable puppies start frolicking around.
It turns out all of the puppies were available for adoption. Neil got all of the puppies featured adopted by featuring them in his music video! In addition, Neil and his wife ended up adopting two of the pups themselves.
Neil Diamond adopted puppies from his music video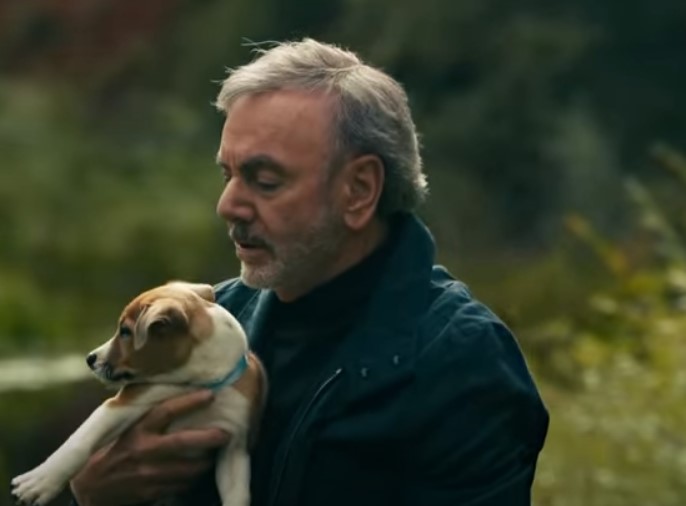 Here are some of the lyrics from "Something Blue." While the song isn't about dogs per se, I can definitely relate the lyrics to my precious dogs. Dogs certainly help many people to have brighter days and feel less alone or sad.
RELATED: Neil Diamond Remakes "Sweet Caroline" Coronavirus Version About Washing Your Hands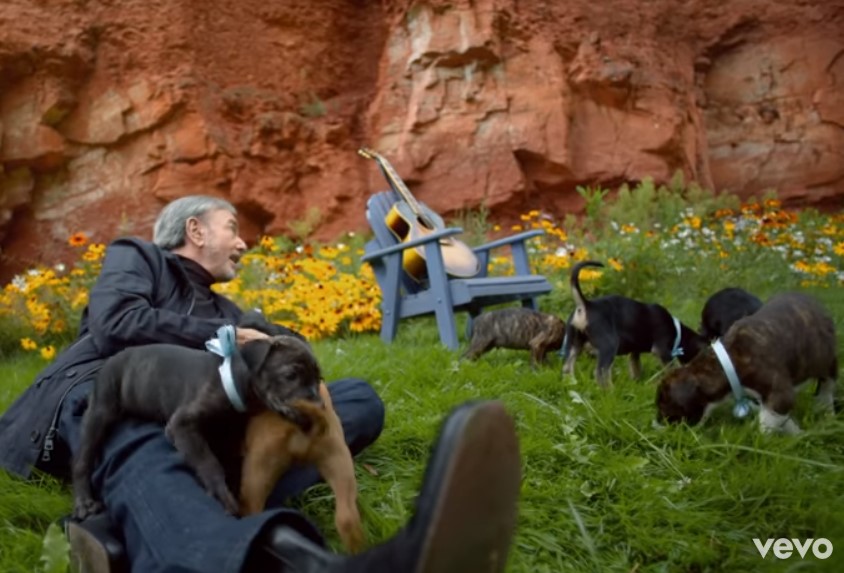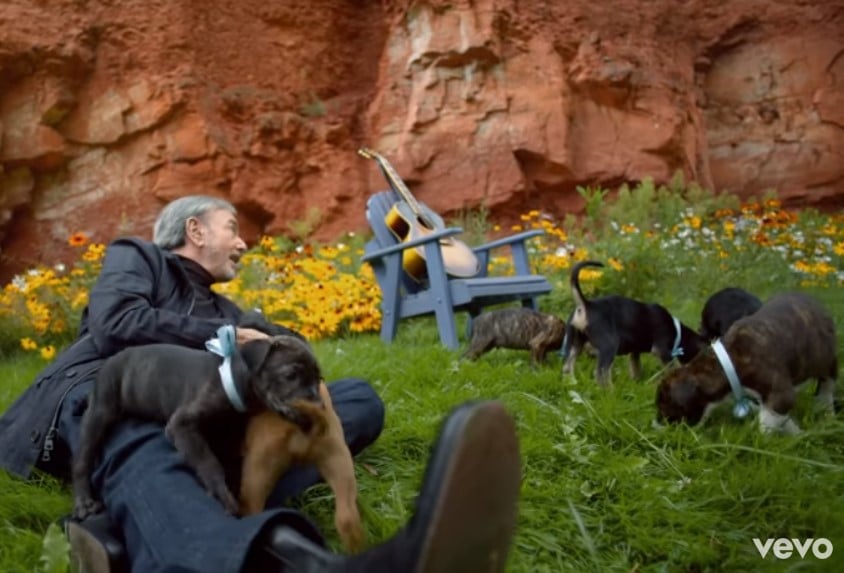 I came with a little bit of sorrow
Was maybe a bit too sad
But one day rolled into tomorrow
And you gave me the best you had
That's how we started together
And how together we're gonna stay
You taught me a little 'bout good times
I fought through a little bit of rain
You brought me a part of your sunshine
You took in the heart of my pain
It wasn't supposed to happen
But then you happened to come my way
What do you think about Neil's song "Something Blue?" I love that he featured cute puppies available for adoption in his music video! Watch it below: