We asked our 1970s Do You Remember group if they remember washing their hair with Prell shampoo. The infamous green shampoo was introduced in 1947 by Procter & Gamble. It was generally marketed towards women and became one of the best-selling shampoos by the '70s.
Did you know the iconic shampoo is still available to purchase today? It is still in a clear container so you can see that green color. Although back in the day it came in a glass bottle and now it comes in plastic. Luckily for consumers, it is still fairly inexpensive. The Prell brand has been sold by several companies over the years. It is currently owned by Scott's Liquid Gold-Inc.
Did you use Prell shampoo back in the day?
Many of the comments talk about using Prell shampoo for years and many of our group members still use it to this day! Here are some of the comments:
RELATED: New Video Shows How Much Buildup Is Caused By Cheap Shampoo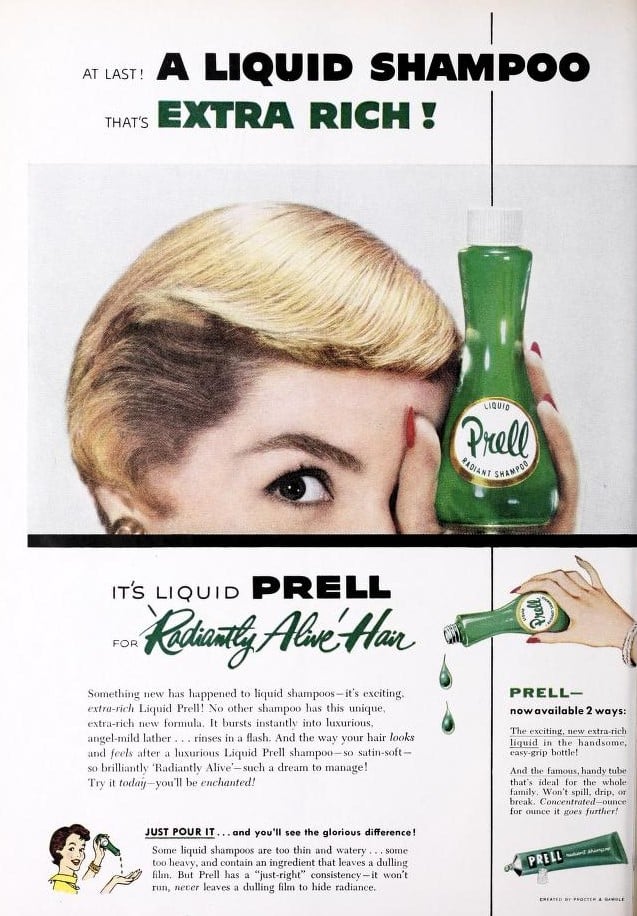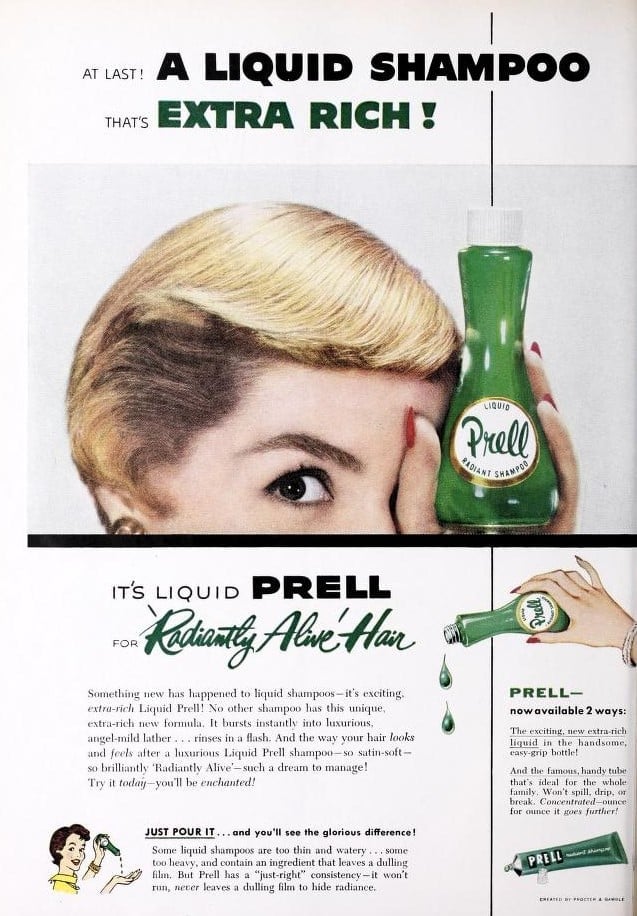 "Yes and I just found out we sell it at Dollar General."
"I still can remember the smell. Loved it! ❤️"
"I think about everyone in my area did."
"You never forget the smell."
"Yikes😮 I thought it was harsh even way back then."
"Prell to wash Tame was the conditioner…"
"That was all my family used."
So, did you use Prell shampoo… or do you still use it? From many of the comments, it appears you can find it at Kroger, Dollar stores, and other retailers.