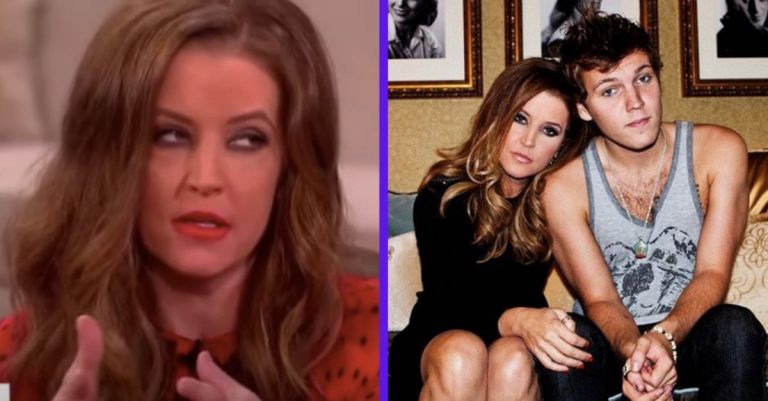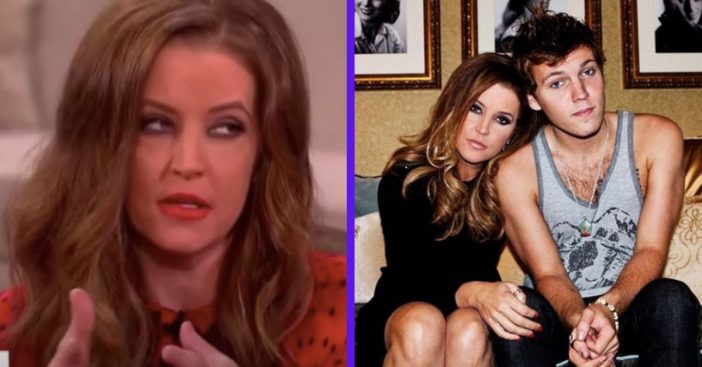 We recently reported over the weekend that Lisa Marie Presley's now-late son, Benjamin Keough, had died at the age of 27 of an apparent suicide. Lisa Marie has since spoken out, saying that she is "devastated" about the news. Back in 2012, she did open up on The Talk about raising her son and also talking about how hard it was to be both a friend and a parent.
While on the show, Lisa Marie says that it is "frustrating" to let her children "go through stuff" so they can learn themselves. One of the hosts also noted that Benjamin was the "spitting image" of Lisa Marie's father, the incredible late Elvis Presley.
Lisa Marie speaks about her now-late son Benjamin in old interview
View this post on Instagram
Since Benjamin was the grandson of the King of Rock and Roll, Lisa Marie was asked if he had any interest in music. "He loves music, but I really kind of don't want to… that's a lot to put on him," Lisa Marie explains. "So I'm trying to let him do his thing without pushing that on him so much because I want him to feel I know it's going to be hard."
RELATED: Breaking: Lisa Marie Presley's Son, Benjamin Keough, Dead At 27
Lisa Marie also says that she wanted Benjamin to come to music on his own terms rather than influencing him. At the time of the interview, she was promoting her 2012 album Storms & Grace. She reveals that both Benjamin and daughter Riley both loved touring with her, but they were already leading their own lives. "He loves to be part of it… he loves touring. It's on his time frame. Always," she says. "Then when he's ready to see me, he'll come. It ebbs and flows, but they are very supportive."
View this post on Instagram
Benjamin did embark on a short-lived music career though. In 2009, he signed a five-album record deal with Universal but did not release any records. He was also the inspiration behind the title track for Storms & Grace as his middle name is Storm. So, he definitely had musical inspiration around him all his life. Rest in peace to Benjamin and many prayers for the Presley-Keough family.