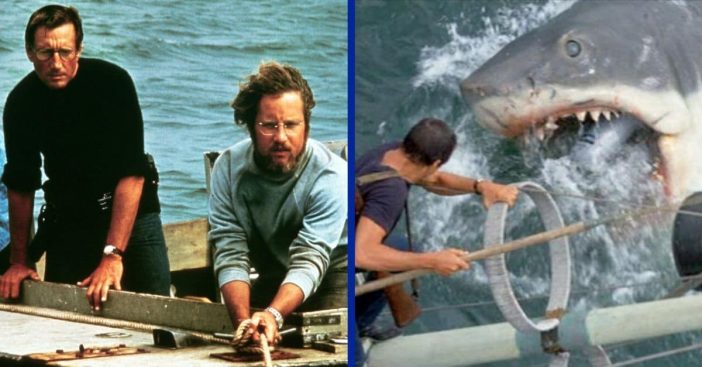 Jaws came out in 1975 and since then, going in the water has never been the same. Directed by Steven Spielberg, it showcases the horrors of shark attacks by one massive ocean monster. Starring Roy Scheider, Richard Dreyfuss, and Robert Shaw, the movie became the highest-grossing film until the release of Star Wars in 1977.
The success of Jaws brought on three sequels, which didn't do nearly as well as the first. As they say, nothing beats the original. What's even more fascinating is how a malfunctioning, very clearly fake shark went on to become a classic in movie history. The mechanical shark was allegedly a 'nightmare' to operate, according to ScreenRant.
This film puts the 'thrill' in 'thriller'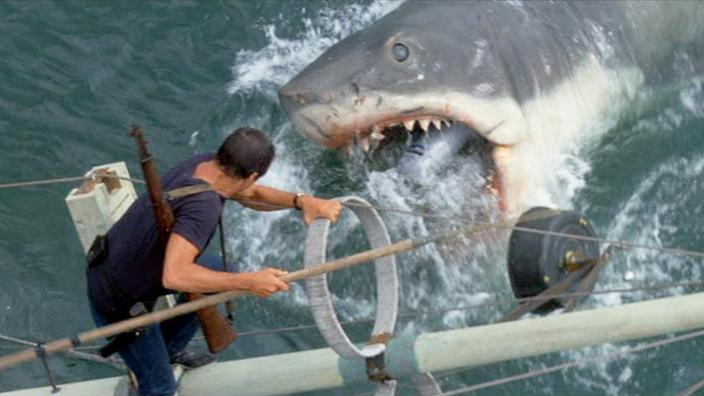 Because most of the time, the shark wasn't operating correctly, they had to utilize alternative methods to create suspense. And, boy, did they ever! Spielberg often had the camera pan to an ominous-looking creature swimming towards the boat that was not totally seen. Or, they would work specifically with an ominous-sounding score to amp up the suspense through music. This gives us the Jaws music we are all very familiar with today!
RELATED: Terrifying Image Of Great White Shark Mirrors The 1975 'Jaws'
Additionally, Spielberg often alluded to the size of the shark by only showing certain parts of it. Never do we totally see the shark in its entire form, but the suspense of not knowing makes it that much more thrilling. The added terror and dread that we feel being an outsider looking in makes us so much more terrified of what lies beneath the ocean's surface… specifically in that movie.
So much chaos behind the scenes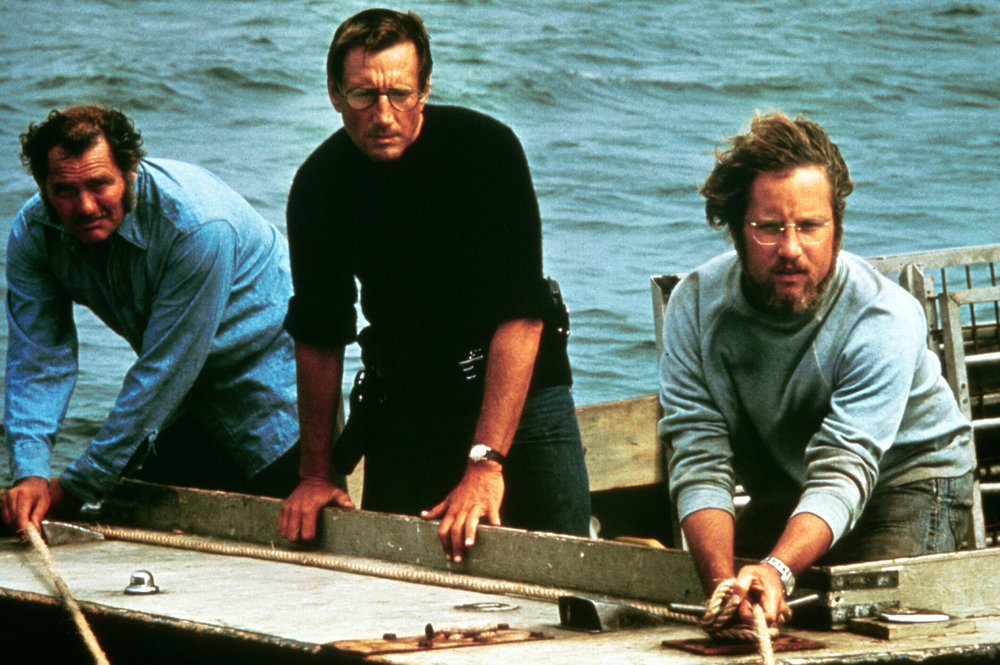 Aside from the mechanical shark not working properly, the film itself really didn't have its crap together to begin with. Revisions to the script were still ongoing even during filming. Executives also worried about the cost of the production with their budget. The shark not working was just one of the many issues experienced on-set. And there wasn't just one shark they worked with… Spielberg worked with three different mechanical sharks to rotate with and all three of them were faulty.
Surprisingly, the cast and crew soon found out that they had only tested their mechanical shark in freshwater. In saltwater, poor old Jaws floated down right to the bottom of the ocean. Because of this pressure that Spielberg would never work in Hollywood again due to this nightmare, he was then forced to use the 'alluding' method to create suspense. Well, it certainly worked! "The film went from a Japanese matinee horror flick to more of a Hitchcock, the-less-you-see-the-more-you-get thriller," Spielberg explains about the film.