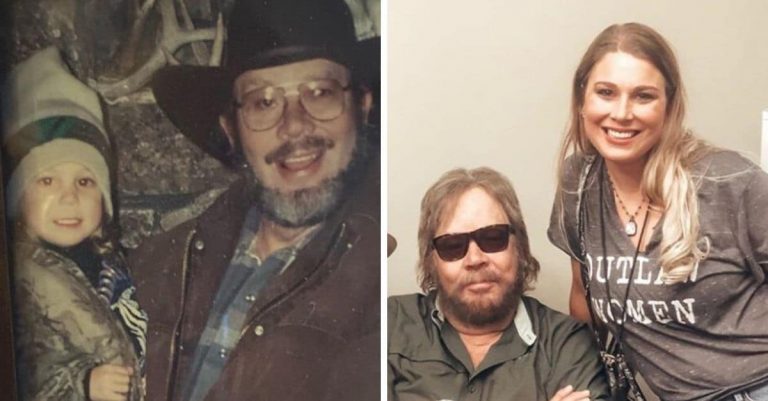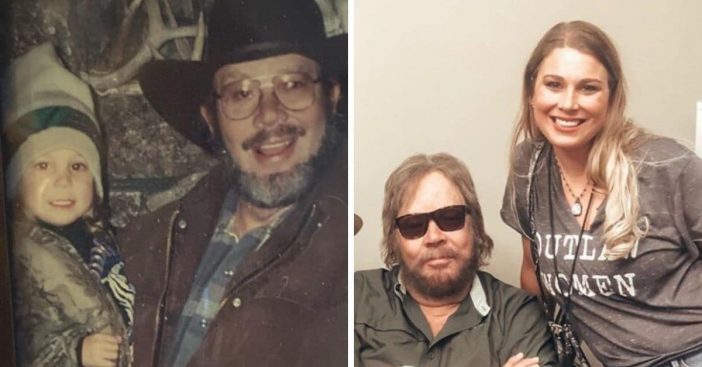 Katherine Williams-Dunning passed away in a car accident at the age of 27.

Katherine, also known as Katie, was the daughter of country singer Hank Williams Jr.

Her husband, Tyler was also in the crash but is recovering at the hospital. The couple has two young children. 
Katherine Williams-Dunning, the 27-year-old daughter of country singer-songwriter Hank Williams Jr. has died. She was killed in a car crash on Saturday evening. Her husband, Tyler Dunning, was in the car as well but was transported to the hospital and survived. Katherine, also known as Katie, was driving. The accident is currently under investigation.
Katie's sister, singer Holly Williams paid tribute to her on Sunday. She shared the last photo taken on Friday of the family. Holly wrote, "I have no words. On Friday morning I talked the family into taking this picture and had no idea it would be our last together with my precious little sister Katie. We all went to my great aunt's funeral on Thursday whom we all loved dearly, and now are faced with another one."
Hank Williams Jr.'s daughter died in a car crash on Saturday
https://www.instagram.com/p/CBaz4GZjGsG/?utm_source=ig_embed
She continued, "ALL we need is prayers. My daddy. My little brother. Katie's husband (he is awake and responding don't know injury extent yet). My niece and nephew. Her Mama. The Dunning family. All of us. So. Many. Prayers. Jesus is close. Thank you all 🙏🏼❤️"
RELATED: Hank Williams Jr. Got A Special Honor On His 70th Birthday
https://www.instagram.com/p/Byxz3rGn7h0/
Katie and Tyler had been married since 2015. They have two young children, Beau Weston, 5, and daughter Audrey Jane, 2. Katie owned a clothing company called Weston Jane. All of the items old were handmade or printed by moms. Many of the items in her online store are shirts with quotes, hats, and pants. Katie and her family lived in a small town in Tennessee, likely near her father and other family members.
https://www.instagram.com/p/CArCY-Ln4Oc/
Katie was Hank's daughter with his third wife, Mary-Jane. Sending many condolences to the family at this difficult time. RIP, Katie, you will be missed! We would also like to send wishes of a fast recovery to Katie's husband, Tyler who is currently in the hospital after the accident.
Learn more about the fatal accident below: