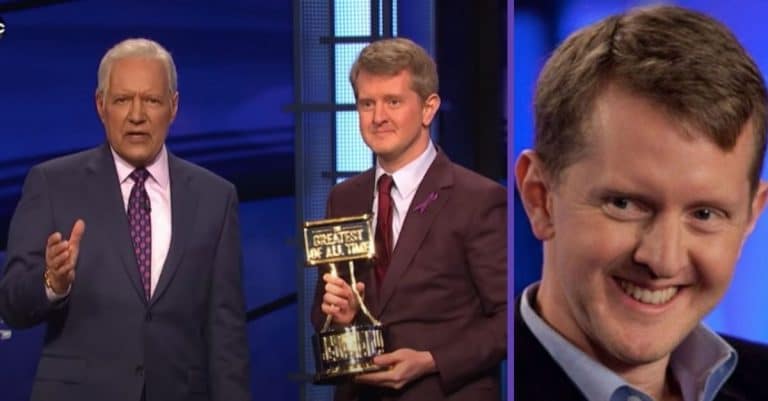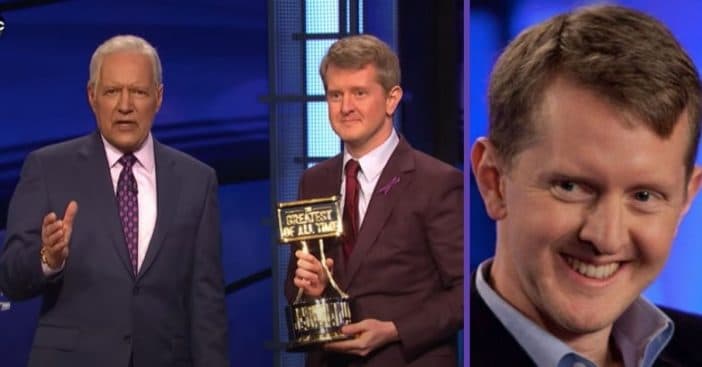 Ken Jennings might by the GOAT of Jeopardy!, but he's had some choice words for the show (and Alex Trebek) in the past. Jennings once suggested that Trebek was a 'robot' and has trash-talked the show in other ways, too. Jennings' very first episode on the show aired on June 2nd, 2004, and it's honestly been history in the making for him since.
While Jennings has been more than grateful for his time on the show, he had some choice words for it back in 2006. He wrote on his personal website what he really thought about the show. "I know, I know, the old folks love [Trebek]," he writes at the time. "Nobody knows he died in that fiery truck crash a few years back and was immediately replaced with the Trebektron 4000 (I see your engineers still can't get the mustache right, by the way)."
Ken Jennings trash-talked Alex Trebek
https://www.instagram.com/p/CAiWVOIJshl/
Jennings also attacked the show's "effete, left-coast" categories and "same-old" game show format. "You seem to think 'change' means replacing a blue polyethylene backdrop with a slightly different shade of blue polyethylene backdrop every presidential election or so," he writes, according to Access.
RELATED: 'Jeopardy!' Fans Want Ken Jennings To Become The Next Host
Despite the things Jennings said back in 2006, he has had some good and positive things to say as well. Back in April 2020, Jennings said that he "enjoyed every second" being alongside Trebek on his last Jeopardy! appearance ever for Jeopardy!: Greatest of All Time. "That's a guy who loves his job," Jennings said about Trebek. He adds that hosting the show is what's keeping Trebek "healthy and alive at this point."