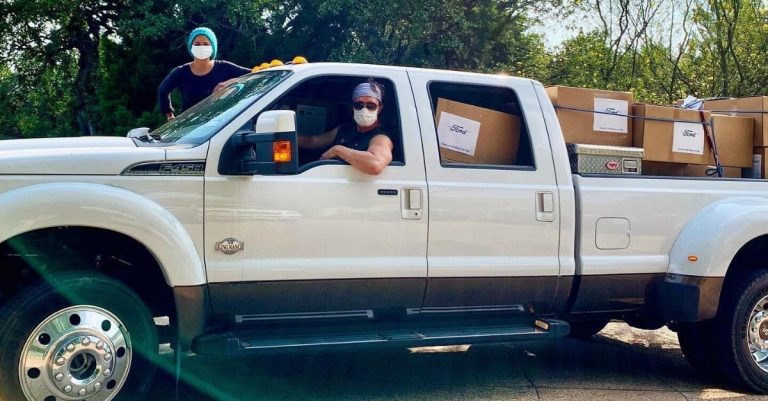 Actor Matthew McConaughey and his wife Camila Alves recently delivered 110,000 medical masks to hospitals in rural Texas. The masks were donated by the car company Lincoln. Matthew is a spokesperson for the car brand. You've probably seen some of his commercials.
Matthew posted a photo of himself and Camila in a truck full of boxes of masks. They both wear face masks in the photo. He wrote, "Thanks to facebook.com/Lincoln for donating 110 thousand masks – me and Camila Alves hitting the road to get em to rural hospitals in need across Texas."
Matthew and his wife delivered masks to rural hospitals in his home state of Texas
https://www.facebook.com/MatthewMcConaughey/photos/a.128678307169230/3030968240273541/?type=3&theater
Many hospitals around the country are experiencing mask shortages, especially those in rural areas. For instance, many health care workers are wearing the same mask for their entire shift or even several shifts. This is putting their lives at risk, while they are helping so many sick people.
RELATED: Matthew McConaughey Boosted Lincoln's Car Sales In An Unexpected Way
Last month, Matthew was seen popping into a bingo zoom call at a senior living facility. He called out bingo numbers and truly brightened the seniors and workers' day! It is great to see people giving back and companies donating supplies to those who need it most.
In conclusion, learn how to make a face mask using a coffee filter from Matthew: