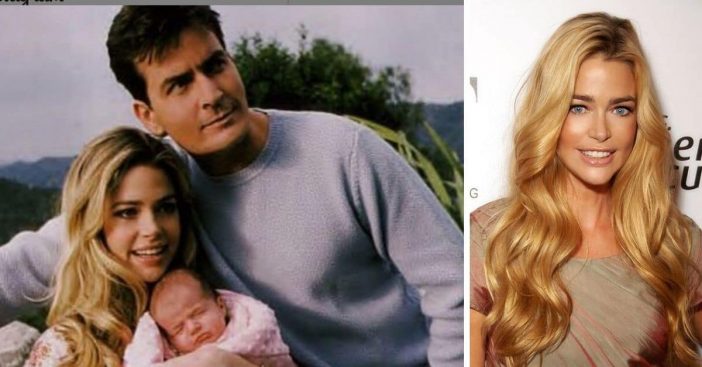 Denise Richards has been causing quite a stir on The Real Housewives of Beverly Hills (RHOBH) recently. However, no one has caused more of a stir than her ex-husband Charlie Sheen. She shares two daughters with Charlie. The question is, how does she explain some of his disturbing behavior and actions from the past to her kids?
Sami is 16, while Lola is 14, so naturally they may have googled their famous parents. In a recent episode of RHOBH, Denise shared in an interview that Charlie was sober when they got married. His behavior changed and they got divorced when she was six months pregnant with Lola.
Denise Richards said she would hide ex Charlie Sheen's behavior from their kids
View this post on Instagram
She admitted that she often hid Charlie's behavior. She would tell the girls that he was at work but he loved them very much. In another past episode, Denise revealed that Charlie once brought a stripper to Thanksgiving dinner! That must be really strange for the teenagers.
RELATED: Denise Richards & Charlie Sheen's Daughters Are Looking All Grown Up In The Family Christmas Card
View this post on Instagram
After years of crazy stories, Charlie has been sober again for several years now. However, it seems that their troubles did not stop them. Charlie and Denise were in a custody battle, but she reports that things are fine between them now.
Another cast member and actress Lisa Rinna will reportedly ask Denise about the hookers that Charlie used to bring around in another episode of RHOBH. So, more information will come out! It sounds as if Denise hides a lot of Charlie's behavior from their children, but the truth will come out eventually.