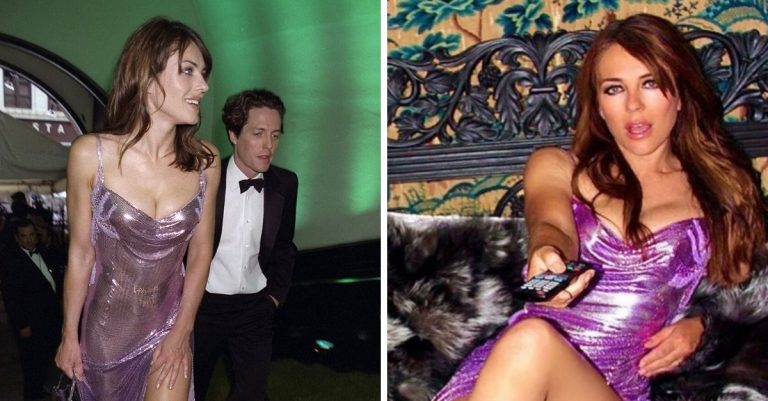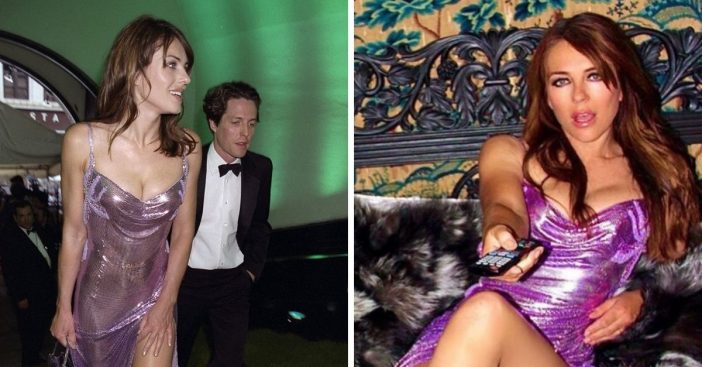 Elizabeth Hurley recently shared a photo of herself in a stunning Versace dress on Instagram. Turns out, she originally wore the dress in 1999, which was over 20 years ago! She somehow looks even better now and credits her ageless look to her diet and skincare routine.
Elizabeth originally wore the dress to the Council of Fashion Designers of America awards. In her new Instagram photo, she wrote, "Just hanging at home watching tv for @harpersbazaarus in a @versace dress I wore 21 years ago to the #cfdaawards #lockdown #nineweekstomorrow #TurnUpNotIn."
Compare Elizabeth Hurley's look from 21 years ago to now
Elizabeth said she knows the importance of skincare to look younger. She is an Estée Lauder spokesperson and said she also uses La Mer products. Last year she said in an interview, "I change my moisturizer depending on how dry my skin is and if the central heating is on—you know, that sort of thing.
RELATED: Christie Brinkley Follows A Rainbow Diet To Look Ageless
https://www.instagram.com/p/CAWD6XylmcI/?utm_source=ig_embed
As for exercise, she said she doesn't really work out. Instead, she stays busy at home doing gardening, house cleaning, and other work outside. Elizabeth says she sticks to a healthy diet and has her own organic farm.
View this post on Instagram

She said, "All through summer we eat fruit and vegetables from my own garden. I used to have a small organic farm, and all the meat my son ate was from the farm. Obviously that's not possible for most people, but supporting local farmers wherever you live is a good thing."
Whatever she is doing, it clearly is working! She looks amazing in her new photo.