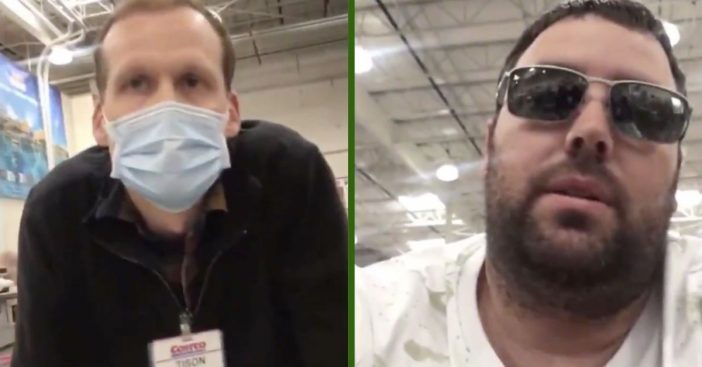 As the coronavirus continues and social distancing guidelines stay in-tact, many Americans are getting fed up with all of it. Many stores are still requiring their shoppers to use face masks. With this being said, there are still customers who are trying to shop without wearing one and are getting kicked from those stores. This just happened recently in Costco.
A Costco shopper refused to wear a mask in the store and decided to record the reaction from the manager. "I'm not doing it, 'cause I woke up in a free country," the customer says in response to the manager. Tison, the name of the manager, has become well-known on the Internet since the clip went viral.
Costco shopper kicked from store after refusing to wear mask
Kevin and Karen get shopping cart taken away at #Costco || ✌🏼 #wearethepeople #COVID19 #coronavirusuk #COVIDIDIOTS pic.twitter.com/LDeB1hDz9L

— Only in Vegas ➐ ➐ ➐ (@OnlyInLVNV) May 18, 2020
Tison ended up taking the customer's full shopping cart away while the customer ranted on about being kicked out. Initially, the customer had originally wanted to pose a different reaction from viewers. However, viewers on the Internet seem to be on Tison's side with this. "Yes @costco Tison deserves his raise. Many stores had a no shirt, no shoes, no service policy that they strictly enforced and this was still a free country. Adding a no face mask no service policy during a pandemic is not unreasonable," one viewer says.
RELATED: Store Brand Products Like Costco's Kirkland Are Doing Very Well During Coronavirus Pandemic
Another writes, "Woke up in a free country, then got in his truck that he must smog, put on his seatbelt, (or be fined), obeyed traffic laws (or be fined), then refuses to wear a mask because it's an infringement. Why are anti-maskers so scared of wearing a mask? What's the real reason?"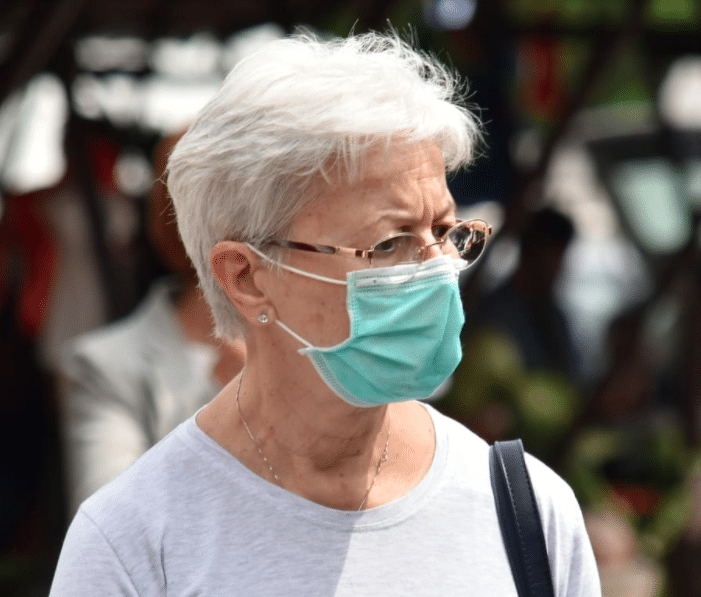 The customer speaks to TMZ about his side of the story. "I got every f—ing right to not wear a mask," he says. "This isn't about wearing a mask, it's about control. I'm not the f—ing sheep… I was one of the only people in that store not wearing a mask."
This customer, in particular, is not alone. The #boycottcostco hashtag has been making rounds on the Internet after the company required mandatory face masks for shoppers. Many other stores like Trader Joe's have been enacting this requirement as well.